Hitting the Las Vegas Strip
There is no other location on the planet that compares to Las Vegas. Who'd have believed there could be a vacation paradise in the desert? With several casinos, entertainment, and even a new football stadium, the city proves its staying power.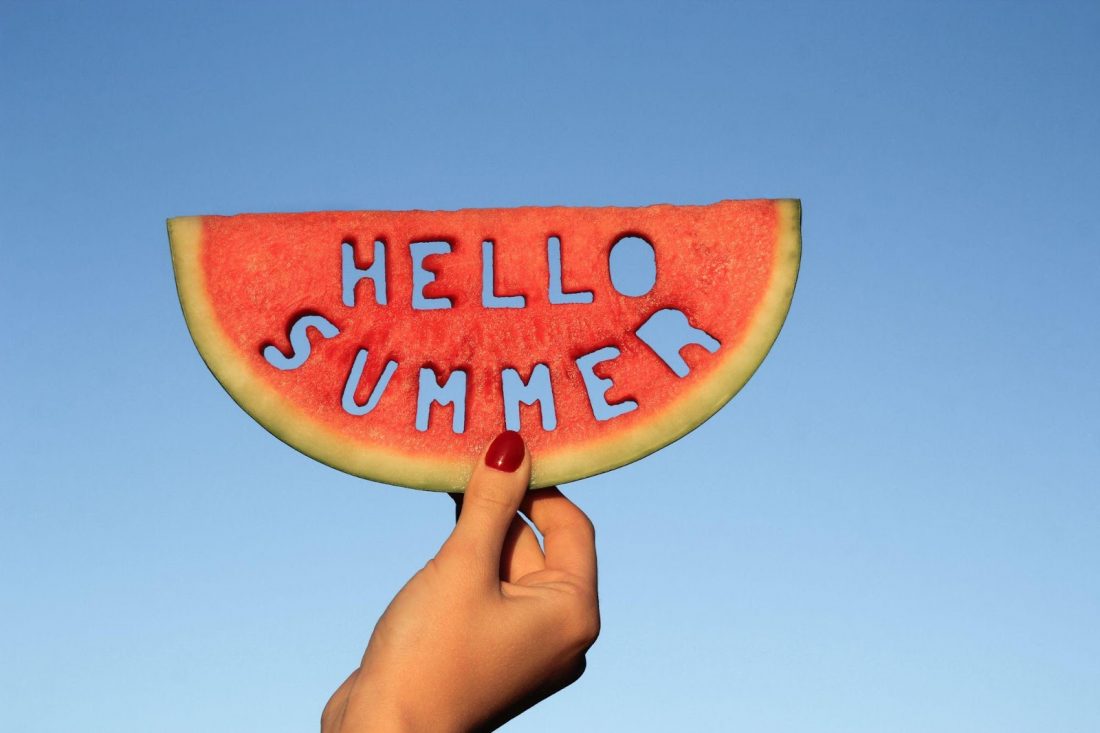 You don't have to gamble or be a sports enthusiast to enjoy Las Vegas, since the strip provides something for everyone, including some fantastic summer games. Take a bunch of friends out to a fancy restaurant or a concert. There are numerous concerts and pool parties to pick from during the summer, so your options will never be limited. If nothing else, it's a great place to watch the world pass by and play summer-themed games.
Holidays Abroad
There's no need to leave the US. Holidays abroad can be tricky, so why not vacation at home? Who needs Venice, when you have Venice Beach? Or Paris, when New York is just as thrilling.
Spend your cash on staying local, or at least visiting the next state. And if you don't want to go far, you don't have to. Vacation at home, no commuting and loads of relaxing downtime is available if you follow the suggestions below.
Do Indoor Gardening
Taking on the role of plant parent is a fantastic opportunity to hone your gardening abilities and develop your love of nature.
Starting your own garden at home can help you relax while introducing you to a new interest. Creating your own outside space can also be a fun project for parents and teenagers to do as a family. You can work together to grow a herb garden, or care for indoor plants at home. You can buy plants to put inside your room, just like others, to give it a new feel.
Organize a Book Club
Books are the most pleasing way to travel without leaving your house! Reading fiction can take you to another planet, at any time, especially if you're a book aficionado.
Maybe this is something you and your teen are interested in? Starting a book club can be a fantastic option. Creating a book club can be just for you and your teen, and you can either read a chapter together every night or choose a book to read and share by the end of the summer season.
Another option is to invite others to join your book club and supply them with two or three titles to read over the summer. After you've finished reading the book, you can meet up (virtually) to share and discuss your thoughts on it.
Dinner Parties or Cook Outs
Now that we can finally mingle with friends and family again, dinner parties have come back in style. Go online, brush up your skills, and download a great dinner party or BBQ playlist.
You may be feeling a little rusty, but you'll soon start to get back into the groove of entertaining people in your home. Time to dust off the fine china!
Dining Alfresco
There is nothing better than eating an alfresco breakfast served on the porch, lunch served near the pool, and dinner served on the beach. Porches, patios, decks, or picnic blankets are all good options. Any way we can get it, we'll take it.
Cocktails for the Summer
I'm not suggesting that we drink nonstop throughout the summer, but there are more social occasions that lend themselves to a cold beverage with friends. Nothing beats getting the gang together for a lovely summer cocktail as another summer day draws to a close.
Fresh Summer Food
Summer cuisine is light and flavorful. We have some summer food in our garden and have received gifts from our friends' gardens as well. Fresh produce, fresh seafood, and local farmer's markets make me happy. Juicy Jersey tomatoes, anyone?
Being Able to Say Yes
YES. Fill your summer saying 'yes' more than you do the rest of the year.
Do you want to go outdoors right now and play? YES!
Do you want to go swimming? YES!
Do you want to play games with your friends? YES!
Do you want to go to the boardwalk? YES!
Do you want to sing karaoke or go to a show? YES!
Do you want to visit the beach? YES!
Do you want to go for a hike in the woods? YES!
This summer is all about saying yes. As the last year has demonstrated, there is no better time to live than now. You never know what the future has in store for you.
Summer 2021 is set to be a great one; making up for lost time and being filled with reunions, celebrations, and vacations.