This is a sponsored guest post.
Throughout the turn of the century, coding has transformed from a niche skill important only to computer programmers (of which there were few) to a fundamental building block of much of the world's digital economy. Even physical goods like clothes or cars are increasingly sold online, and an online presence (including a well-coded website) is a requirement for keeping up in the market. Foundational coding knowledge can help anyone with the right skillset understand much more of the world around them and be a much more valuable player in any company.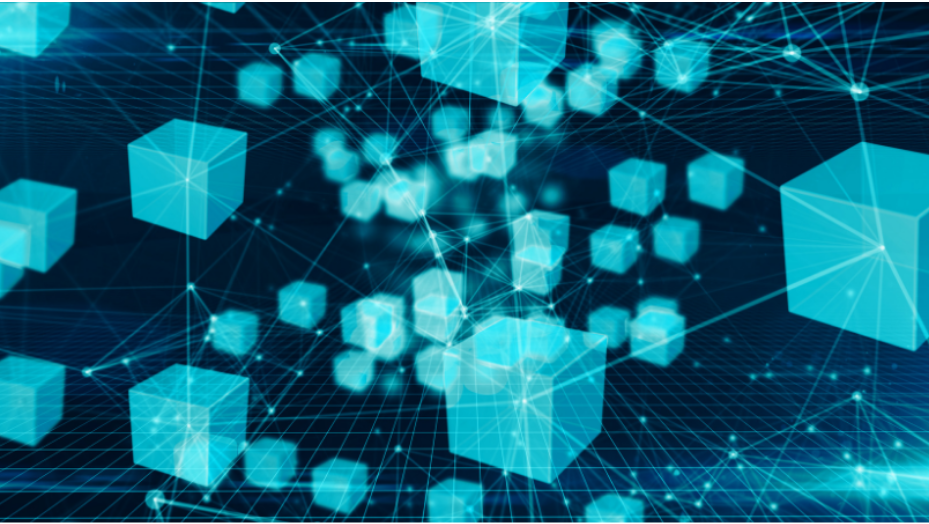 Blockchain is one of the more cutting-edge and specialized examples of how coding advances have led to new technologies and thus new markets. The very essence of blockchain is rooted in code. At least on the surface, the need to understand basic code is of obvious importance to anybody hopeful to enter the world of blockchain and cryptocurrency, but there's a lot more going on deeper down.
Since its invention in 2008, blockchain has enjoyed a meteoric rise to fame. As of 2019, that rise continues. Nowadays, it's almost as if a new blockchain firm pops up with each passing day. Of course that rapid increase over such a short time leads to a dangerous oversaturation of the market, which has been credited with causing one out of every five startups to fail within a year and 44% to fail within five years.
So what is it that the other 56% of startups have that keeps them in business? Among other things, a firm understanding of code.
Blockchain Is Code
If somebody is asking why coding is important for blockchain developers, then they're already going down a very dangerous path. Code isn't just important to blockchain; code is blockchain. Or, rather, blockchain is code.
Blockchain, though incredibly detailed and self-refining by nature, is still just another line (or thousands of lines, in most cases) of code. Without an understanding of code, there is simply no hope for a startup to get off the ground. This is exceptionally true for blockchain startups, but it is also true across the board
A great way to get started in the world of blockchain-specific programming is figuring out which coding languages to learn. Much of blockchain work was initially based on C++, Javascript, and occasionally Python, and those are crucial languages to know in the field generally as they apply to lots of different fields, task types, and goals. However, more recent additions to the coding field are Simplicity and Solidity, languages that have evolved from Javascript and C++ and were designed specifically for blockchain coding. This means that a fundamental knowledge of C++ and Javascript is a great foundation for getting engaged in the field, and can be supplemented by learning one or both of Simplicity and Solidity down the line.
Understanding the Cryptocurrency System
With an understanding of blockchain as code, one can then begin to understand the functions of cryptocurrency in a global market, which is of paramount importance the closer miners become to hitting the 21 million Bitcoin limit.
When people think of blockchain, they tend to think of Bitcoin, but the truth is that there are countless different cryptocurrencies on the open market, each with their different strengths and weaknesses. However, one thing unites them all: blockchain. The blockchain involves a decentralized ledger system that essentially self-authenticates each transaction by having computers along the way perform complex calculations as checkpoints. Blockchain is encrypted, yet simultaneously transparent, making it ideally immune to malicious editing and allowing for a public record independent of governmental or private agencies.
Through blockchain, cryptocurrencies become stronger, more tamper-proof, and more reliable than they ever could have been without blockchain's many layers of redundant transaction-modeling. Without a firm understanding of the code that goes into reading these transactions and reviewing the blockchain software, there is simply no way for a blockchain startup to fully exert control over the market.
Data Analytics and Blockchain
It is also important to note that cryptocurrencies do not have a monopoly on blockchain technology. Everybody from patent attorneys to photographers has begun making extensive use of blockchain as a tool for conducting their business. The decentralized ledger system offers a potentially much more secure and accurate way to track transactions, contracts, and authenticate digital "paper" trails.
One of the fastest rising focus areas for blockchain application is in data analytics. Through the use of code, a person can use blockchain to model "transactions" that can provide them with a wide variety of informative metrics by which they can gauge the success (or failure) of every aspect of their startup from marketing to sales and everything in between.
Blockchain technology can open doors to thousands of different business models, even in the struggling retail sector. However, that is only a possibility if the hopeful entrepreneurs at the helm have a firm understanding of coding skills to open the first door.
Everybody Should Code
"When it comes down to it," people often say, "I just don't have time to code." That's one of the greatest misconceptions about coding today. By teaching a startup's content writers, web developers, and even salespeople how to code, that startup becomes capable of saving thousands of hours that would otherwise be wasted by filling out bug reports for the engineers to then sift through.
David Dodge of Codakid puts it this way: "If I didn't know what I know about code, [my business] never would have made it past that first year." Given the statistics mentioned earlier in this article, Dodge's situation was not one that was unique to his company.
In fact, Facebook has even taken up the subject in the news, stating that there will be more than one million job openings for programmers by 2020, urging today's educators to begin teaching coding for kids as well as C-level executives in an attempt to fill at least a fraction of those openings.
Of course, coding for blockchain innovations takes a bit more intense work than simply understanding rudimentary coding basics. However, many blockchain startups don't even involve improving the blockchain technologies themselves, but instead manage and analyze data collected from them or present them in intuitive and unique ways. These companies may primarily focus on user experience and information design rather than hardcore tech advancements, and so knowing Python scripting or Javascript essentials could be a great fit!
Conclusion
To reiterate the main purpose of this article: blockchain is code. If somebody doesn't understand code on at least a basic level, then they don't fully understand blockchain. Any blockchain startup will be involved in the underlying code that the blockchain system uses, coding that relates to user experience and website/app design, and coding involved in actual data processing and analytics. Every single one of these niches is a great place for someone with solid coding knowledge to step into and do good work that will be appreciated.
Plus, it's a good idea to learn coding whether blockchain entrepreneurship is in your future or not. Everything from cryptocurrency in the financial markets to UX writing in content management now relies on code for the success of the product, regardless of which industry that product falls into.
At the end of the day, everything is code and code is everything.