This is a sponsored guest post.
The internet has become a part of today's culture, especially for teens and kids. They use it as a focal resource point for schoolwork, gaming and social interaction. More and more children are spending hours on end on sites such as YouTube in search of their shows. The amount of screen time reported on kids is slowly but surely becoming tomorrow's epidemic.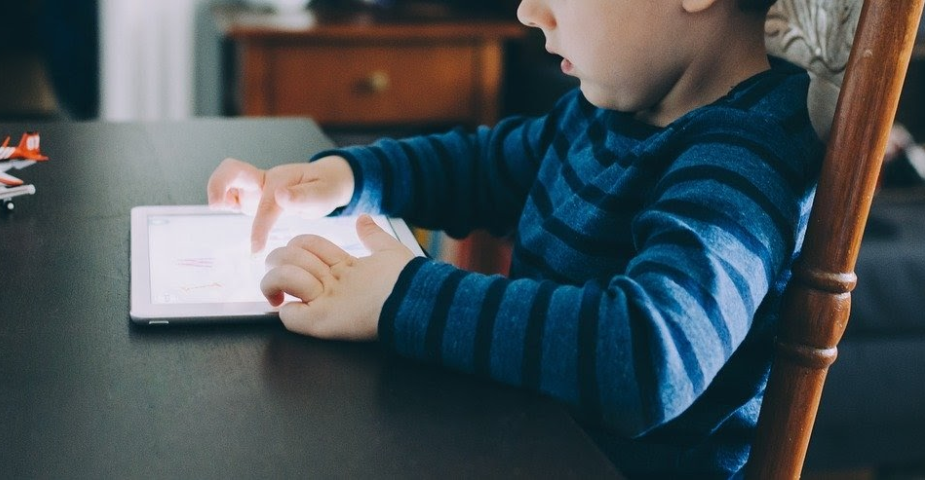 Studies have gone to show that kids and teens between the ages of 8-28 spend approximately 44hours online in front of digital devices such as mobile phones, laptops and computers. This is way beyond the recommended limits that kids should have. Spending a lot of time on the internet isn't all bad especially when done for serious purposes such as research. Internet usage should be done in moderation and spaced in-between. A research report that about 23% of kids and teens feel as if they are addicted to being on the internet. This is a serious concern that affects a kid's mental and social development.

SIGNS OF INTERNET ADDICTION IN KIDS
Addiction is the compulsive behaviour that develops when a child spends too much time on the internet. It destroys a healthy balance of activities in a child's life. It's easy to detect addiction in kids as they show unintentional signs. The first obvious sign of addiction is the huge amount of time spent online than they spend doing other things. They can easily spend the entire night on the net. Attempts to stop the child from the internet become futile as they will look for ways to lie and sneak online.

Kids addicted to the internet would rather be online than spend time outside with their family and friends. Even when they are outside, they constantly check their social media. They are quick to form bonds online that they would in the real world. The kids become agitated when they are denied the internet and extremely moody when offline.

WAYS TO MANAGE INTERNET ADDICTION IN KIDS
ALWAYS BE IN THE LOOKOUT
Parents ought to actively monitor the online activities of their child at all times. A central location should be decided from where all internet activities will be conducted. This location should be somewhere the parents can easily see in passing for close monitoring. In case of portable devices such as mobile phones and tablets, let the kids use them in the central location as opposed to going with these devices to bed.

EXPOSE AGE-APPROPRIATE CONTENT TO KIDS
The internet is ever streaming to the brim with videos some of which contain inappropriate content. It's virtually impossible to scan video-by-video while checking the quality of the content. Parental control apps such as Famisafe are a parent's best friend. These apps should be installed on all the kid's devices to ensure sites browsed are monitored and they aren't exposed to content that will harm their mental development.

LIMIT SCREEN TIME HOURS
Most times parents, parents are unaware of the amount of time that kids need to be online. Studies have shown that kids below the age of 2 years should have no screen time whatsoever. Those between the ages of 2-10 years can have at least an hour a day of supervised screen time while teens need a maximum of two hours on the screen unless they are doing course work for school. Parental control apps assist in regulating the amount of time spent on the internet allowing for time to do other activities.

DANGERS OF INTERNET ADDICTIONS IN KIDS
Kids who spend a lot of time in front of the screen may fall prey to the negative side effects of the internet if not monitored carefully;

OBESITY IN KIDS: Obesity isn't primarily caused by internet addiction; however, it's a contributing factor to childhood obesity. Kids, who spend a lot of time online, often snack on high-carb snacks as compared to sitting down for regular healthy meals. Additionally, they are constantly sitting leaving no room for exercise.

IRREGULAR SLEEP PATTERNS: Excessive internet use is associated with interrupted sleep patterns. Exposure to blue light emitted from devices interferes with your sleep-wake cycle making it difficult to have a consistent sleep pattern.

ANXIETY AND DEPRESSION PROBLEMS: Internet addiction is linked to several disorders such as anxiety, depression, hostility and drug abuse. Such kids would rather be in chat rooms and online social networking sites as opposed to interacting with their peers.