This is a sponsored guest post.

Shoe shopping should be more than just looking for the most fashionable pair. There are many other things to consider such as fit, comfort, and functionality.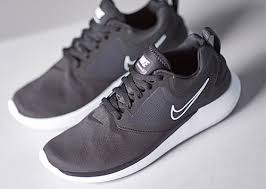 If you are on the look out for comfortable shoes take a look at Spenco Sandals.
Here are 10 tips to help you find the best shoes:

#1. It is a good idea to make a template of your foot. Do this by tracing the outline of your foot on a piece of paper. When you find a pair shoes you are interested in buying, place it on the template. This will help you clearly see if the shoe is too narrow or too wide for your foot.

#2. Did you know that your feet expand throughout the day? This is why it is a good idea to do all shoe shopping in the afternoon when your feet are naturally a bit bigger.

#3. Make sure to try the shoe on with the same type of sock you plan on wearing with the shoe.

#4. Always get both feet measured each time you go shopping for new shoes. It is normal for feet to change shape or size you age. Also, be aware that sometimes one foot is smaller than the other. This might mean you need to buy a different size for each foot.

#5. When trying on shoes, always stand up. It is a good rule of thumb to have about 1/2 inch between the big toe and the end of the shoe while standing. This space will allow you to walk comfortably without your toes pressing on the shoe. Also, wiggle your toes to make sure they can move around.

#6. Do a lap around the store with the prospective shoes on. This will help you understand how your foot fits inside. You want to make sure the balls of your feet are supported. You also want to make sure the shoe doesn't slip while moving. It is a myth to think you will need to break in shoes to make them comfortable. A good pair of shoes should fit well from the beginning.

#7. Don't pay attention to sizes. Rather, pay attention to how the shoe fits your feet. Sizes can vary wildly between shoe manufacturers. And, even if you hear about the extreme comfort of a particular pair, only you can be the judge of that for your own feet.

#8. Width is just as important as shoe size. Often times when a shoe hurts the ball of your feet, it is because it simply is not wide enough. Don't be afraid to ask the salesperson if a shoe you like comes in a wide width. And, be aware that buying a bigger size does not necessarily mean the shoe will be wider.

#9. These days shoes are made with all types of materials. Feel the inside of the prospective shoe and make sure it will not irritate the bottom or sides of your foot.

#10. Take a close look at the soles of the shoe. Make sure they are sturdy and thick enough to provide adequate protection to your feet. Also, examine the insoles to see if they have the cushioning that you need for your particular foot. It is also smart to try walking on carpet and hard surfaces.