This is a sponsored guest post.
f you love cannabis, it is safe to assume that you are always on a hunt for a cannabis strain. You visit a dispensary and feel as if every jar is calling out your name – confession of a canna connoisseur. The more shelves there are, the more complicated your decision becomes. That is why we reviewed thousands of strains and made a list of the 2020's most trending strains for you to try.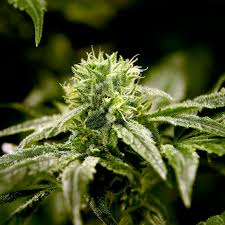 Before you start making notes, all the strains in the list might not be available in your state. As of now, medical cannabis is legal in 33 states in the country, and 12 have also legalized recreational marijuana. Also, some of these strains are highly potent, so a recreational user may not be able to access them. For instance, if you are in California where both medical and recreational cannabis is legal, you may be able to find all the strains on the list if you possess a medical marijuana card but not if you are a recreational user.

White Tahoe Cookies
It is an indica dominant hybrid made by crossing Tahoe OG, The White, and Girl Scout Cookies. With 70% indica and 30% sativa, White Tahoe Cookies is one strain every indica lover must have in 2020. It is one gorgeous strain. With deep olive nugs, dark amber hairs, and purple undertones, White Tahoe Cookies is one of the most eye-pleasing strains. Open the jar, and the room will have notes of citrus and earthy scents. The taste is quite similar to its aroma. It is very sweet with nutty undernotes.

When it comes to effects, White Tahoe Cookies doesn't disappoint at all. Have a couple of puffs, and you'll start having a creative euphoria. Soon it will wear down and give you a relaxing and calming sensation. With each puff, it wears you down while tucking you for a good night's sleep. The strain is perfect for people having anxiety, insomnia, pain, and nausea.

Strawberry Banana
The famous strain is made by crossing two hybrids Bubble Gum and Banana Kush. The combination of these two fruity strains certainly is exciting. And Strawberry Banana delivers on its promise. This indica strain packs quite a punch with its high THC levels. Not just that, open its jar and get ready to be mesmerized with a fruity aroma. Its tropical stench with earthy undernotes will take your olefins for a wonder ride. Its taste matches its smell, making Strawberry Banana one of the most delicious strains. If this doesn't get it into the most trending 2020 strains, then don't know what could.

Strawberry Banana has a generally relaxing high that will boost up your mood and make you giggle. But make sure you have a couch around because it can lead to sleepiness after its effects start to worn off. This THC heavy strain is also a very useful medical strain. It provides relief to people with depression, attention deficit disorder, anxiety, and stress.

Durban Poison
In the day and age where cannabis hybrids are ruling over the industry, Durban Poison gives you a whirlwind of history. The pure sativa strain boasts a 100% genetic makeup. This antique of the marijuana world is touted to be the strain you want to have in 2020. The strain packs up a punch with THC ranging from 18-25%. Even a hulk would start feeling its effects in a couple of puffs. It comes with a delicate balance between sweet and spicy flavor. It is pleasant to taste more in a natural way. Durban Poison will give you a natural pungent earthy incense. Just open its jar, and you'll feel the unique pungent aroma making its way through your olefins.

Durban Poison is any time of the day strain. It provides a refreshing and energizing high, which will keep you upbeat the whole day. The high is mostly cerebral and is one good strain to consume right before a powerful workout. It can be used by people who have mental conditions like stress, anxiety, and depression.

Chemdawg
If there is a list of trending strains, Chemdawg has to be there. This hall of fame strain has been one of the most popular strains for years. A strain with a beautiful aroma, great taste, and kick-ass effects; it is a full package. With multiple theories surrounding its origin and no conclusive evidence, Chemdawg is undoubtedly one of the most mysterious strains in the market. This sativa dominant strain is a parent to two of the most popular strains – Sour Diesel and OG Kush.

The first thing that a person notices it its pungent unique smell. The power of the strain can be felt with its smell darting through your nose. A diesel-like scent and earthy notes make for a seriously musky strain which you'll either like or hate. If you get past that, you'll be able to get a taste of this incredible strain. And to no surprise, it offers a great treat to your taste buds. Chemdawg is known for its effects. The euphoria or high that it gives can last for hours. It definitely will get you talking and socializing without any hassle. If you suffer from anxiety, depression, stress, PTSD, or migraines, Chemdawg is perfect for you.

Final Words
Cannabis has become an influential part of our society. After years of struggle, it is finally getting the respect it deserves. With medicinal benefits ranging from the treatment of cancer and HIV to helping people with mental conditions such as depression and anxiety, cannabis has certainly marked its presence in this industry. Today, a patient can reach out to medical marijuana doctors to get a recommendation and manage their condition more effectively. If you, too, have a medical condition, give yourself access to these strains with a medical marijuana card. 2020 is going to be the year of 420. Behold and embrace.