Planning a holiday is essential to get the best out of it. Then if it involves fun rides such as Disneyland, further planning will be necessary because you will be looking to go on the rides that you have set your heart on. To ensure maximum accessibility it is recommended that you use a Disneyland Crowd Calendar online. This will let you know how heavy the crowds will be when you are planning to visit the resort. You may want to change your time of year for maximum pleasure and thrills that will come about because you have a choice of rides not then determined by crowds.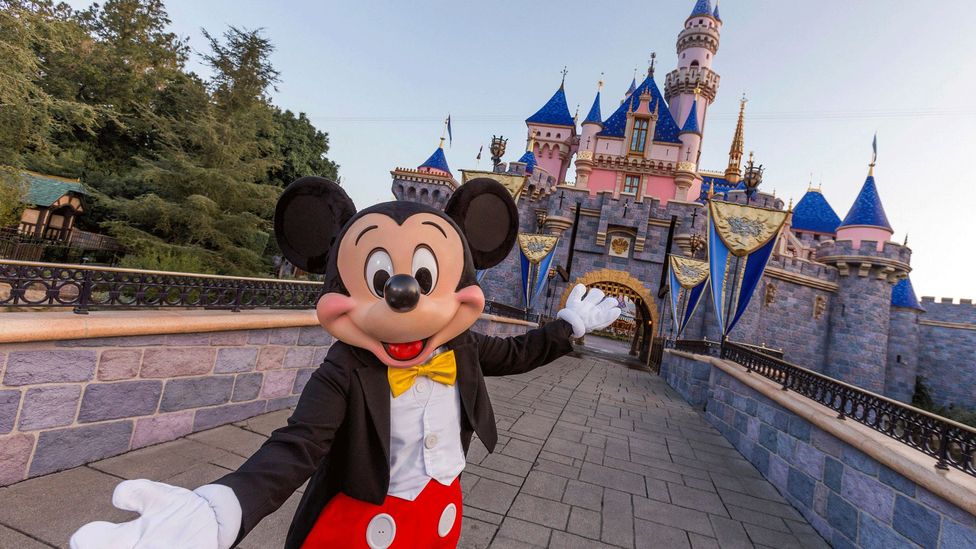 The Crowds
One way of avoiding significant crowds at Disneyland is to consider using an online crowd calendar. This will allow you to work out the best times and days to travel to the fun resort. It all helps with being able to go on the rides that you want and having an all-around better experience for your family. There will be quieter times, it is a case of having a way of calculating them to know precisely. Colour codings will distinguish between low crowds, average crowds, and the highest crowds. You can plan your Disney trip to be the most enjoyable it can be by saving time not waiting for your preferred rides, and by not missing out because those rides are just too busy to go on.
Which Ride?
A ride that will be sure to thrill at California's Disneyland is the Guardians of the Galaxy – Mission Breakout! This is because of its falling sensations, darkness, and changing soundtrack and storyline. It even becomes heavy metal Monsters After Dark and then turns into something of a terrifying ride.
Star Wars: Rise of the Resistance will please all fans of the trilogy at Disneyland Park. This dark, trackless ride might not have the thrills of a traditional rollercoaster, but instead, features a thrilling adventure that will allow you to feel the battle as if you were on board an actual ship in the Star Wars movie.
However, if rollercoasters are your thing, then go for Big Thunder Mountain Railroad. It achieves where the minecart coasters have failed to delight. Whilst climbing the stalactite caverns of the first hill where you will feel the lift, you can believe that you are part of a whole mining operation, as the rugged outdoors add to the effect.
Realism is something you can almost take for granted when visiting Disneyland. It is worth you and your family researching the rides online first and having a list of the ones that you want to go on. This will be more likely when you have planned your visit for a quieter time, of course.
The Details Making Disneyland an Ideal Resort to Visit
Other factors to consider when visiting Disneyland, that will only encourage you to visit, will include the fact that there are many airports nearby. This makes it extremely accessible to tourists. Los Angeles International (LAX) is the largest of these airports. Some will, however, prefer the less confusing to negotiate more regional airports such as Orange County's John Wayne Airport (SNA) or Long Beach Airport (LGB). These are both significantly closer to Disneyland than LAX.
Because there are hotels near Disneyland, you do not need to rent a car. Then Disneyland is known for its walkability. The two parks here, Disneyland and Disney's California Adventure are only a few hundred feet from each other, which makes park hopping just the easiest thing. This will factor into your decision about which rides to choose and where.
For those looking for more than just rides, then adjacent to these two parks is a shopping, restaurant, and entertainment district, known as Downtown Disney.
In conclusion, to plan a successful and enjoyable visit to Disneyland will mean thinking about the times of the year when we can best avoid significant crowds that have us waiting for rides or feeling uncomfortable. We will also want to make a list of rides, given that there are two parks close together that offer rides. Finally, we should know just how accessible Disneyland is because of its airport infrastructure. The hotels that are near to Disneyland avoid the need to rent a car too, and everything is very walkable. Once the rides have satisfied and thrilled you, which would need several visits, there is another complex to continue your whole Disney experience because it offers shopping, places to eat, and further places to be entertained as a family.