This is a sponsored guest post.
Colors convey our feelings, our perceptions, as well as our current state of mind. This is one reason why it can feel daunting to step outside your comfort zone and try something different when it comes to switching up your personal style palette — the colors you love to wear.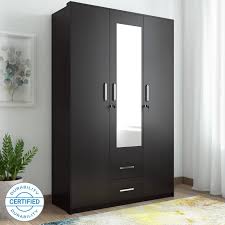 However, once you find your color groove, you will be amazed at all the new fashion possibilities that can arise. To help you find which colors flatter your look the most and must be added to your closet, here are four colors you must incorporate in your wardrobe to prepare for 2020.
1. Chocolate Brown
When Miuccia Prada puts a color front-and-center in her Prada show, you know that it isn't going to take too long for it to be deemed a relevant and wearable color. The first look of her SS19 show saw a pair of chocolate brown utility shorts styled with a black nylon top – a simple combination that was still cutting-edge.

If you want to get ahead of the trend, look to Tom Ford, Prada, Marc Jacobs, and Fendi for some of the chicest chocolate brown options. For pieces that are going to be on-trend for years to come, consider the Fendi Mon Tresor Bucket Bag, Gucci leather belt, or Burberry poncho.
2. Neo-Mint
According to London-based trend forecasting and analytics company WGSN, a shade of green that has seemingly stepped out of a Guillermo del Toro feature film is set to be the most prominent color trend for 2020. Due to its ability to succinctly align futuristic development with nature, neo-mint is taking the title from millennial pink and becoming the shade of the future.

As it is a tone that has gender-neutral appeal, neo-mint can be sported by anyone – no matter your style. This is a color that works just as well on a midi-skirt as it does on a tailored suit. However, if you are looking to invest in wearable neo-mint pieces, consider Acne's neo-mint anorak, Kenzo's neo-mint denim jumpsuit, or MCQ Alexander McQueen's slogan tee (one of the simplest ways to inject the color into your closet).
3. Pink
While some colors come and go, pink is one of those that is a staple for many women season-in, season-out. However, at the moment, the color is huge with designers as diverse as Chanel, Marine Serre, Marc Jacobs, Balenciaga, Gucci, and Jacquemus, creating pieces that embrace the feminine color.

When considering whether or not you want to add the color pink to your closet, keep in mind that wearing pink in 2019 is somewhat post-ironic – it shows that women don't have to conform to stereotypes.

Pink pieces tend to pair well with white, purple, neutrals, red, and orange, so consider styling your pink blazer dress, jacket, or trousers with these colors. Some of the most magnificent pink items currently available include Dolce and Gabbana's Sicily Tote Bag, Valentino Garavani VLTN Heroes Sneakers, a pair of ACNE Studios Flannel Trousers, and the Saint Laurent Je T'aime Teddy Jacket.
4. Marigold
A color as rich as marigold is perfect for the quietly confident woman. If you find yourself preaching that "the key to style is never to overcomplicate," then this is the color-way for you.

Luckily, you can find a plethora of marigold shades this season, with pieces ranging from acid bright to more earthy tones. Designers such as Marc Jacobs, Ganni, Givenchy, and Gucci are all about the marigold at the moment, which gives you plenty of choices for how to wear the glowing color.

A marigold satin dress is guaranteed to have you looking like the best-dressed woman in the room, while a marigold raincoat will help to cheer you up on slightly dreary days. Alternatively, consider a marigold pleated dress à la Givenchy, a Karl Lagerfeld striped tote bag, a Burberry car coat, or a Helmut Lang T-shirt. Look to pair your marigold items with burnt orange, black, white, silver, or brown to keep you looking chic and confident.

Which colors are you looking forward to adding to your closet in the near future? Which ones do you think are going to be a significant trend? Let us know your thoughts and any styling tips you have in the comments below!