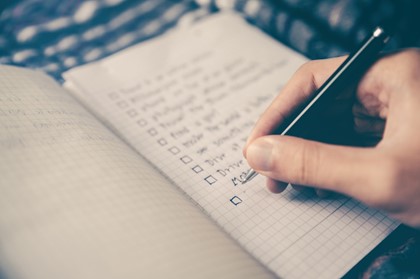 Are you unsure about whether to apply for a permanent residency status?
The decision to change temporary residency to permanent residency can be a complex one. There are always pros and cons to consider and a vast amount of research to conduct. And this is all on top of the need to fulfill legal obligations.
Gaining permanent residency status has many benefits. In this article, we're going to explore what those benefits are and how they can affect your decision to apply for permanent residence.
1. Employment Benefits
If you have a permanent residency in a country, such as Singapore, it generally means you can work for any employer, in any industry. This opens up more employment possibilities, allowing you more freedom.
Having an approved residency status also means you can change jobs easily, without having to re-apply for work permits each time. Consequently, this means you are eligible to start your own business.
As a permanent resident, you will have full working rights in almost any occupation you choose, with the general exceptions of Armed Force and public services.
2. Medical Entitlement
With permanent residence, you are also entitled to be part of the medical care system in whichever country you live in. Rules and regulations vary depending on where you live, but permanent residency usually gives you access to better medical care.
You should also be able to access better health insurance that is closed to temporary residents. Being able to access better healthcare and quality health insurance will naturally benefit you.
With a permanent status, you are also granted certain security and human rights under country law.
3. Better Education
The same applies for education. If you have children and put them down on your PR form, they have high priority with regard to education within the country of your residency. Children will be able to attend public schools of your choosing. This access is only granted to those with permanent residency. Living permanently in a country by law can also reduce tuition fees for students living in countries with high education costs.
4. Accessible Finances
With permanent residency, you will be able to access public benefits and loans should you need financial support. Loans might include those for housing, allowing you to become a homeowner.
Once you become a permanent resident in a country, this often paves the way towards you becoming a citizen. Citizenship has additional benefits, removing further limitations, and this is worth working towards.
It's always wise to look into tax implications when applying for residency. Rules vary, and it's important that you understand any restrictions in place.
5. Family Status
Once you have permanent residency, then you can apply for family members to join you abroad. Again, the regulations vary slightly depending on county, so always check the details.
You may, for example, be able to apply for long-stay visas for parents or other close relatives to join you. Family members can also be granted the right to live and work in the same country as you if they become permanent residents as well.
In Summary
If you do decide to apply for a PR form, take care to follow all procedures carefully and logically. Making rushed decisions can be detrimental, leading to rejected forms and months of waiting.
Keep your legal documents in order and make sure you have researched and understood the requirements of permanent residency. If you're at all uncertain, it may be worth hiring an agency to help you as working with an expert can save you from making frustrating mistakes.