This is a sponsored guest post by Amy Witt.
Holidays are exhilarating because you get a break from your busy schedule to spend time with friends or family. At the same time, they can be tiring as well. From the jet lag to the fatigue caused by sightseeing and exploring your destination, there are several things that may cause your energy levels to drop. And things can get even worse if you are traveling to a summer destination where you will probably sweat out all day.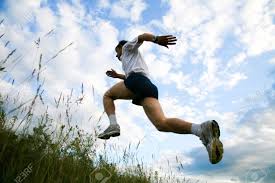 Eating healthy and staying hydrated will help but there are times when you need an extra kick to keep your enthusiasm levels up for making the most of the holiday. So wouldn't it be nice to be geared up for the vacation with a few energy-boosting supplements packed along? Sounds good, but what about the right supplements to carry? Here is a list of the ones that you must absolutely take along while holidaying.

Magnesium
Undoubtedly, magnesium is one of the best supplements to give you the energy boost while you travel. This mineral assists hundreds of biochemical reactions in the body, including muscle function and energy production. It converts food into energy and helps in moving the blood sugar into the muscles. Additionally, it regulates the neurotransmitters and keeps you mentally active as well. Not having enough of it can result in chronic fatigue. Magnesium and diabetes go hand in hand, so if you are diabetic, make sure you're taking your daily dosage to stave off any negative influences. While eating magnesium-rich foods like quinoa, almonds, spinach, avocado and dark chocolate is a good idea, packing along a magnesium supplement is even better.

Iodine
Iodine is another mineral supplement that makes an ideal holiday companion. Essentially, it stimulates the thyroid gland, which synthesizes the hormones that are responsible for regulating the metabolism. These hormones also play a key role in triggering the release of biochemicals linked with energy production. Another benefit of iodine is that it enables the detoxification of blood by flushing out heavy metals such as lead, mercury and aluminum. Though seaweed, kelp, tuna, shrimp and even iodized salt can give you iodine, it is smart to pack along a supplement on a holiday.

Proteins
Nothing matches the value of proteins when it comes to giving an instant boost of energy. It is a lasting energy source because the body takes longer to break down proteins as compared to carbohydrates. Having enough of them gives extra power to your muscles and keeps you satiated as well. While you can choose a high-protein diet (including eggs, chicken breast, tofu, cottage cheese and Greek yogurt) during your vacation, munching on a protein bar will give you an extra kick anytime. It is a great idea to pack some low sugar protein bars in your backpack and snack on them anytime and anywhere. The most amazing fact is that they do not result in weight gain, so you can eat them without guilt.

Vitamin B12
This vitamin is revered as a powerhouse of energy, making it an ideal choice for busy travelers who want to stay on top of energy levels. It facilitates the production of energy within the cells, boosts the formation of red blood cells and supports the neurological functions as well. Overall, it boosts both physical and mental energy levels. Going low on vitamin B12 elevates the risk of fatigue and weakness. Food sources of this vitamin include meat, fish, dairy and eggs. Though you can easily consume these foods while traveling to increase your energy levels, a supplement helps when you need to pep up instantly. Look for one that contains methylcobalamin for increased absorption.

Vitamin D
Vitamin D, popularly known as the sunshine vitamin, is easy to get while you travel because sunlight is the best source. Just spending a few hours outdoors during the day helps but it may not be enough. It is still recommended to carry a supplement if you want to keep your mental energy on the top. Vitamin D regulates mood and curbs anxiety, which are as important as your physical energy levels while you travel or otherwise. Cheese, egg yolks, tuna, cod liver oil and fortified cereals are some of the best sources of this vitamin. Making smart food choices and soaking the sunlight is important but it is best to carry along a supplement on your holiday.
Even though you are able to get these vitamins and minerals from certain foods, that might not be possible while traveling because it can be tricky to keep tabs on what you eat during a vacation. Moreover, some foods are not as easily available at some places. The best alternative is to carry some supplements because these are easy to consume and ensure better adherence as well. So the next time you pack up for a vacation to your favorite destination, be sure to carry these supplements along.