This is a sponsored guest post.
With the rise of the COVID-19 pandemic, humanity was encouraged to stay indoors. Almost everything was affected by the virus. Businesses, schools, and even government offices were closed and had to adjust by going online. Ever since the start of the pandemic, website traffic has gone up more than 70%, according to Statista.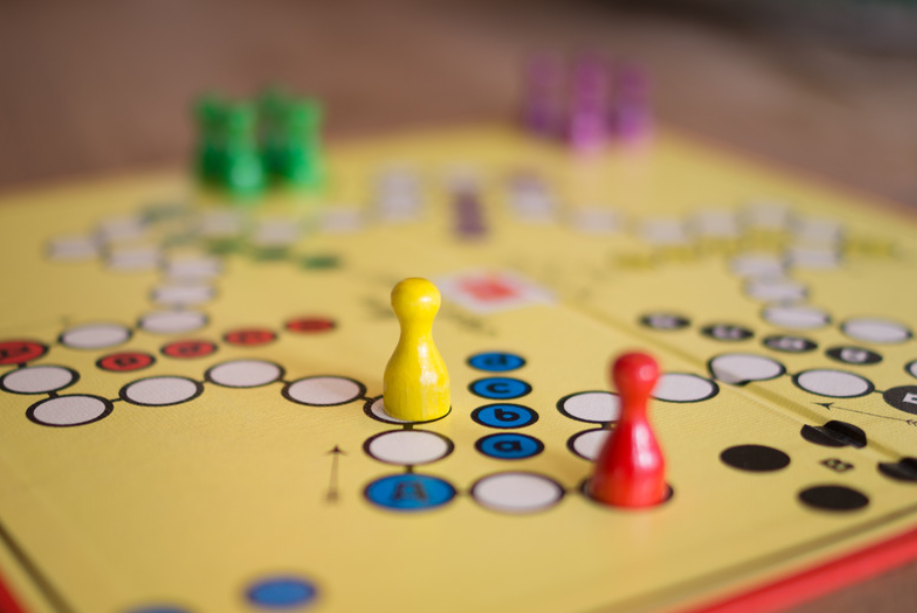 Since a lot of people have been spending more time at home and less outside, it might be time to explore more indoor hobbies. While it was a blessing for introverts to be spending so much time at the safety of their homes, others may feel bored often without things to do.
Whether or not you are an introvert or an extrovert, you will surely love these 5 fun activities to do at home.
Play Board Games
Playing board games is a timeless classic. Back when people didn't have access to the internet, one of the default ways to spend time with the family is to play board games. However, there are a lot of board games that are only appropriate for adults.
Here are some board games we recommend that are great for adults to enjoy:
Exploding Kittens NSFW Edition
The original Exploding Kittens game was intended for children who are age seven and above. However, the game developers released an expansion pack that is only suitable for adults, which is the Exploding Kittens NSFW Edition.
True to its name, the NSFW (Not Safe For Work) Edition includes explicit content that is only for the eyes of adults!
The goal is to survive as long as you can without drawing the Exploding Kitten card. This card game can get fiercely competitive and borderline explosive, as suggested in the title.
Secret Hitler
The Secret Hitler board game is not that well known but packs a lot of excitement for people who know of it. It requires five participants to play; with a maximum of ten players. Players are divided between liberals and fascists, while one player takes the role of Hitler. In order to win, both parties need to enact a specific number of liberal or fascist policies. There are a lot of objectives in the game.
This game of trust and deceit will test even the strongest of friendships.
Fog of Love
If you're stuck in quarantine with your loved one, Fog of Love is the game for you. It requires some roleplaying as you're playing as two people in a relationship. There are scenarios presented to the couple and each scenario gets tougher and tougher to overcome.
Indulge In Indoor Sports
Basketball
Indoor basketball has always been a classic sport for basketball fanatics. If you are one too, you might want to check out this list of the best In-Ground Basketball Hoops that are below $500.
Since you can't go out, it's good to have indoor activities that will make you physically fit. Not only that, but basketball is a great way for friends and family to bond with each other.
Chess
Speaking of exercise, a good activity for the brain is chess. The game is easy to learn, but takes years of dedication, practice, and hard work to master. All it will require is a chess board.
There are hundreds of websites where you can play chess online for free. That way, you can play against your friends, family, or even strangers on the internet. You can also practice against a bot to hone your chess skills if you want to improve.
Host Movie Marathons
Just because you can't go out to the cinemas doesn't mean you can't enjoy movies anymore. With all the technology and access to the internet, accessing hundreds of thousands of movies is as easy as one-two-three.
You can get subscribed to streaming websites like Disney+, Netflix, Hulu, Amazon Prime, and HBO Max. With these streaming sites, you can watch your favorite television series and movies any time of the day. Not only that, but you can host movie marathons with your other friends using tools that allow screen casting or screen sharing.
Since digital hang outs are now all the rage, especially with tools like Zoom, Facebook group calls, and Discord. Those platforms can easily allow a user to host movie marathons.
Try Out New Recipes
Since you're stuck indoors, you can also learn how to cook. Don't expect that you'll be a great chef after attempting to cook a dish or dessert. Cooking may be a fun activity to do, but it is also an acquired life skill that grows with each practice.
We suggest starting with the basics: learn how to chop some vegetables. From there, you can start frying simple things to make yourself (and your family) a simple dinner. To spice things up, you can Google dishes from other countries so that you can learn new cooking techniques.
Cooking is a truly fun activity to try whether you are alone or with other companions.
Do Some DIY
DIY (or Do-It-Yourself) lets adults get back in touch with their creative side. DIY can range from making your own shelves, to recycling old clothes, to creating a bird feeder, and more; so literally anyone can start a DIY project.
There are hundreds of kid and adult-friendly DIY projects on the internet. Usually, the best place to start would be Pinterest.
DIY projects usually use materials that are already found at home. It encourages recycling and even saves you some cash. If you have a lot of spare time, we suggest that you try out some DIY projects that are useful.
CONCLUSION
There are so many activities that you can do at home that people of all ages can enjoy. After all, what's important is being able to bond with other people and building life skills that you can use along the way. Whether you are alone, with family, or with friends, it's always better to have something fun to do when you're at home.