It doesn't seem that long ago that the following tips would have seemed a little extreme and only embraced by tree-hugging hippies. However, as we (the human race) continue to populate and pollute this planet of ours it has become more important to think about our daily consumption habits and how we can make small changes to reduce our carbon footprint. Five changes that can be made to help your household become more sustainable follow: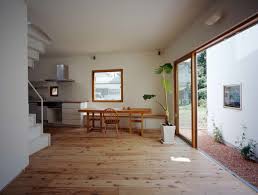 Invest in solar power.
Although this seems like a big initial investment, it is one that will pay for itself within 2 to 5 years particularly if you live in an area that offers government rebates. Using solar power cuts down on the amount of fossil fuels that are needed to generate electricity. The problem with fossil fuels is the carbon dioxide that is released into the atmosphere when they are burned. This carbon dioxide can linger for thousands of years and actually trap heat from the Earth that would have otherwise seeped into space. As the Earth heats up more electricity is needed as we cool ourselves via air-conditioning which creates a vicious unsustainable cycle.

2. Keep small plants in and around your home.
This is especially important if you live in a city, as plants are able to remove pollutants from the air, making it cleaner for us to breathe in. Whether you choose to grow your own fruit and vegetables or not, planting flowering plants, such as bergamot, will also help sustain the bee population which is needed for the growth of fruit and vegetable plants, as well as the trees and shrubs that give us coffee and chocolate. Just remember to avoid the use of any harmful chemicals on your plants, as they can harm the bees.

3. Repurpose household items.
Cut down on the amount of raw materials needed for international production by re-using household products. It is fair to assume that these days a morning coffee is a regular occurrence for a lot of us. While many people have invested in keep-cups, you can make your own keep cup. Simply use a cup from home that you are happy with and create an insulating band with abandoned rubber bands. You can keep adding more rubber bands as you find them. This will give you a unique keep-cup that no one else has.

4. Cut down on food waste.
When cooking dinner, cook enough to have left-overs that can be used to create an amazing lunch for the next day. For example, mince meat from spaghetti Bolognese tastes great when heated up the day after and eaten with fresh pancakes. Cutting down on food waste helps save money on groceries and reduces the amount of food scraps that are sent to landfill which also reduces the amount of greenhouse gases that form from decomposing food scraps.

5. Support 'no plastic' businesses.
As awareness of the effect discarded plastics have on our oceans and marine life increases, more businesses are saying no to plastics. For example, in Australia, major grocery stores no longer give out free plastic bags, and pubs and bars are now using bamboo or paper straws to reduce the amount of plastic in our oceans. Some businesses, such as Lush, are going a step further and eliminating plastic from the packaging of their products altogether. By supporting 'no plastic' businesses, others are likely to see that eliminating plastic is a viable option and will follow suit. Remember to keep extra bags, such as canvas totes, in your car or handbag for impromptu trips to the shops, so that carrying groceries or other products does not become difficult.