This is sponsored guest post.
On Page SEO is considered as one of the most important parts of SEO. If you get this right, then it becomes a LOT easier to rank for the keywords you're targeting. The best part is, this is the easiest part of SEO once you understand how to do it.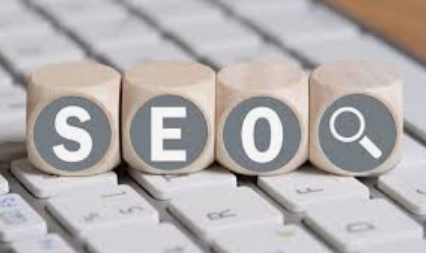 And the techniques I'm going to talk about, don't change a lot with the algorithm updates. So it's like a one and done thing.
So, without any further ado, let's jump right into it.
Write In-Depth Articles
Almost every other digital marketer that is even remotely associated with SEO knows this. And it works.
You should make sure that all the articles on your website are super in-depth and cover almost every detail about that particular topic.
The reason why this is important is that most people are too lazy. They don't want to invest in the time and effort it takes to research and write high-quality content that their visitors would love to read.
That alone makes it easier for people like you and me to rank higher than them because we are willing to put in the time it takes to write in-depth articles.
Secondly, think about what Google wants to show to people.
Let's say you search for "important on page optimization factors". Google will want to show websites that have in-depth articles covering almost every aspect of on page optimization.
This does 2 things –
It gives the visitor easy access to the info they are searching. All they need to do is read your article and they will be able to exactly what they were searching for. Basically, that's the goal of Google – they want to provide easy access to answers to what people are searching for. So if someone doesn't have to visit 5 different websites to get the answer, and they can get all their queries answered on one page, it's perfect.
The user will trust your information because they can see that you know what you're talking about and that you are willing to dig deep and do your due diligence. Most people don't talk about this but this is VERY important. And people notice things like these because there are very few people out there that can provide concrete data to back their claims. If you can do that, you will start gaining a loyal audience in a short amount of time.
Do You Keyword Research and Plan Out Keyword Placement
I know those are two techniques but once you start doing it, they are the same.
When you're doing keyword research for the articles you are writing, make sure that you plan out exactly where you're going to insert those keywords on your page.
You want to make sure that your target keywords are in all the important parts of the page:
URL
Title tag
H tags (H1, H2, H3…)
In the content
If you have your keywords in those places, you will have almost perfect on page optimization. And if you are lazy like me, you only need to do that and you will rank.
However, I do recommend you read all the techniques I talk about because that will make it a LOT easier for you to rank. Just don't be lazy and you will see quick results.
Reduce Your Bounce Rate
With Google rolling out the UI experience update in the next couple of months, you want to make sure that people are actually interacting with your website and staying there longer and consuming your content.
According to Nabil Ansari SEO, that is how Google is going to determine whether or not your website has high quality information or not. And it makes sense because humans are not robots.
It takes us a bit of time to read and process the information. It's not possible for us to read 1000+ words of content in under a minute and then go to another page. Not yet at least (not until Elon Musk figures out the bandwidth issue with his Neuralink implants. Then we all might be able to consume LOT more info and also process & communicate it a lot faster than we do now).
Anyway, you want to make sure that you are providing the right info and high quality info.
So, how do you do that?
Easy.
You make sure that you are making things appealing and interesting for the visitor.
Start using infographics, videos, bolded texts to make important things stand out and images to get your point across.
You can also use gifs if you can make sure that your website is loads as fast (for this you will need to have a good hosting company).
But yeah, you want to make sure that you are providing more info that the user can understand and actually enjoys consuming.
Don't Forget Internal Links
Oh man this is the most overlooked techniques when it comes to on page SEO.
Everyone thinks that it's all about inbound links to your website. And while they are correct, that's one of the main things that ranks websites.
You also want to make sure that your website is well-rounded when it comes to optimization. Which means that you should always have internal links to other blog posts or pages on your website.
For example, this article is all about on page optimization. And obviously there's an aspect of image optimization in it (we talked about this above), or once you are done doing the on page optimization, you should get started with off page optimization.
And if I already have an article on both of those topics, I'd like to it.
Why?
It makes it easier for the visitor to consume all the relevant info on your website.
Let's say that they had a lot of time today and they wanted to understand what they will need to do to get their website ranking higher in the search results.
After reading this article, they know that on page optimization is the first thing they need to get right.
Then what?
Off page optimization is what they will need to consistently work on after that. And with my internal link, they will be able to consume that info as well and get the full picture.
Have Your Website Load Quicker
This falls under technical SEO. And if you are not a technical person like me, you should probably hire a web developer to take care of this.
You can hire guys on Fiverr for pretty cheap that will get this done quickly.
But the main thing behind this is that you want to make sure that your website is loading quickly for your visitors. That means that your pages are lightweight, consume very less data to load and easier to navigate.
And since most people use their mobile devices for much longer periods of time than their desktops, you also want to make sure that your website is responsive to all types of devices.
Your web developer should know this already and if they don't, they're really not a good web developer and you should find someone else.
If you're using WordPress, you can use plugins like W3 Total Cache, or Super Cache to have them save a cache of your website in the cloud.
You can also use themes like Genesis that are very light and also SEO optimized.
And you also need to have a fast hosting server. Companies like Inmotion Hosting or WPX Hosting have some of the fastest servers out there that won't burn a hole in your pocket. So make sure you check them out.
But yeah, you want to make sure that all aspects of speed are covered and your website is as fast as possible.
Conclusion
If you're not an SEO agency, and you don't want to hire one, these techniques should be a great starting point for you and should already get you some good results for the keywords you are targeting.
Remember, SEO agencies do this all day. But if you want to learn what it takes to rank a website on the first page of Google, you're going to have to break some eggs (have some websites that fail) before you learn the exact process of how it's done.
But here's the good part about it – this is not 2002 when you needed to work really hard and dig deep in the shady areas of the internet to find the information you're looking for. You can already find almost all the info you need with a simple Google search.
From that point on, all you need to do is have a good compiling system so you can verify what information is correct and what's not and just apply it. That's pretty much.
Either way, I hope you found these On Page SEO techniques useful and you apply them on your website.