This is a sponsored guest post.
Tired of spending so much money on electricity? Us too! That's why we've written this guide on how to lower your electric bill. Get ready to start saving money!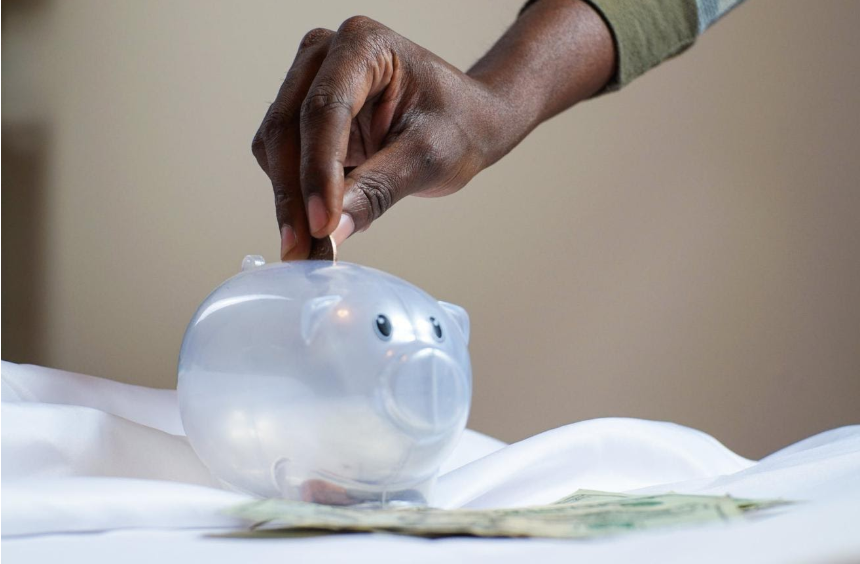 There's no doubt about it:

Electric bills can get out of hand.

Electricity is easily one of the most expensive utilities that we have to pay for, yet without it, life would be hard.

Luckily, there are ways that you can lower your monthly electric bill, even as a renter. For starters, you can compare electricity rates and switch suppliers if you find better plans. For example, if you're a Pennsylvania resident, you might want to look into how you can compare PA electricity providers so that you don't get locked into an electricity plan with hidden fees. Try out one of these pro tips and see how low your electric bill can go!

Deep Clean Your Apartment
Dirty appliances don't work as well as clean ones. As a result, they require more electricity to do the same amount of work.

One sure and effective way to lower your electricity bill is by cleaning your appliances regularly.

Here are a few spots you shouldn't miss:

Vents
It may be difficult to imagine cleaning out your vents. Some of the actual cleaning of the vent system needs to be done by professionals, and your apartment complex would be responsible for that upkeep.

But, you can do your part by regularly vacuuming out the vents. This will ensure that there's nothing blocking the airflow.

Air Filters
In your home's heating and cooling system, there is an air filter that needs to be changed periodically. Depending on the type of system you have and the type of filter it contains, you should do this every few months.

Make sure to buy high-quality filters, too. Cheap ones will save you money initially, but they only last 30 days. Good filters last up to six months, which will save you more in the long run.

Back of the Fridge
If you ever pull out your fridge, you'll see that this is a place that attracts a lot of dust. The coils on the back are prone to getting particularly dusty.

Some older models have the coils exposed in the back, but the newer models have coils on the bottom.

Your fridge will work more efficiently if you keep these coils free from dust and grime. Make a habit of vacuuming or cleaning these coils with a duster at least twice a year.

Dryer Lint
Every dryer has a lint catcher. Cleaning it after every use will ensure your dryer works better and uses less energy.

The trap doesn't always catch everything, though, and sometimes lint builds up in parts of the dryer you don't have access to, like the vents or ductwork.

Again, as an apartment renter, there is only so much you can do before the complex has to take over, but you can still make a difference.

Here's how to clean your dryer:

Unplug it and locate the vent that connects it to the wall. Disconnect both ends of this vent. Use your hand to remove large pieces of lint from the hole in the wall, then vacuum it out.

When you're done, replace the vent to the dryer and wall. Voila! Your dryer will work much better now.

Insulate, Insulate, Insulate!
You might find that there are areas in your apartment that are a little drafty or not well-insulated. If your bedroom is cold, for example, it might be because cold air is leaking in.

Take the initiative to insulate these areas yourself. You won't have to use as much heat that way.

You can insulate the door jamb by adding weather stripping to the entire door. If cold air flows underneath your door, add a door sweep to block the air from coming in.

If your windows are the problem, you can insulate these with bubble wrap or shrink wrap. Do this in the wintertime, especially, to keep the cold air out.

In the summertime, you can keep the hot air out and the cold air in by using blackout curtains.

Buy Smart Power Switches
These days, everything is smart. We have smartphones, smart TVs, even smart refrigerators.

While it may seem like overkill, smart home devices can help you save money on electricity.

Smart switches, in particular, can help you cut down on your energy bills.

These devices allow you to set timers on your appliances so they turn off after a certain amount of downtime. That way, you won't waste money running appliances you aren't even using.

(Take a look at this list of power switches that you can use to lower your electric bill.)

Change the Way You Do Laundry
You can save money just by changing how you do laundry.

Instead of using hot or warm water to clean your clothes, set the washer to use cold water only. This will save you the electricity it would use to heat the water.

Also, consider drying your clothes on a clothesline. You won't have to use the dryer, which will save a lot of cash.

Develop New Cooking Habits
Just like little tweaks in the way you do laundry can save you money, the same is true of how you cook.

When heating anything, remember that the microwave uses less energy than the stove. So, do your best to use the microwave as often as you can.

You can also cook in double batches. By preparing two meals at once, you'll be able to cut down on your cooking time. Then, you can use the microwave to reheat your food later on.

Slow cookers are also more energy-efficient than stoves. It's so easy to cook with a slow cooker, there's no reason not to do it!

---
In Conclusion
It only takes a few tweaks in your lifestyle to cut down on your electric bill.

By using a few of the hacks I've discussed above, you'll spend less on energy, and have more money to spend on the things you want!

[Client bio]
Ryan Sundling is a Group Marketing Manager at Cardinal Group Management. He has over ten years of experience in the student housing industry and works with The Union at Auburn to help them with their marketing efforts.