Wrinkles are one of the biggest woes of mature, aging skin. As you age, the skin loses its elasticity as the cells fail to produce sufficient tissue fibers like elastin and collagen. Also, the skin becomes dry as the production of ceramides in the skin cells reduces. The added exposure of the skin to external aggressions piles up over time making the skin leathery, wrinkled and full of fine lines.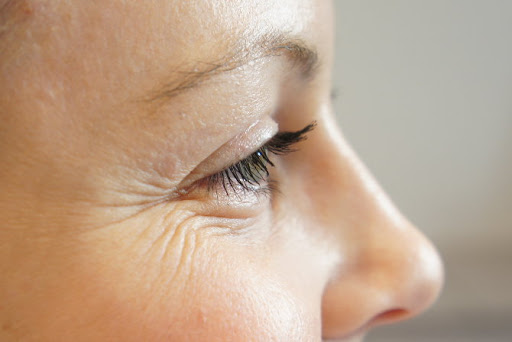 Unsurprisingly, people will go to great lengths to get rid of wrinkles, be it expensive anti-aging creams or clinical cosmetic treatments. If you're wondering how to get rid of wrinkles, it might help to know some surprising truths about them first!
If your parents have wrinkles, it isn't necessary that you will get them too
Yes, genetics are one of the major causes of wrinkles but it isn't the only factor! This is easily demonstrated in studies in which twins who are genetically programmed to age in the same way, don't. In several cases one out of the pair has wrinkles while the other doesn't.
It's not just your genes, there are other factors at play too. Your lifestyle can change your game completely. So if your parents have wrinkles, don't be disheartened. Skincare and lifestyle change is not a lost cause. With the right steps and with starting your skincare routine early on, you can surpass a lot of the genetic predisposition.
Exposure to sunlight is one of the major contributing factors to your wrinkles
In fact, sun exposure is responsible for almost 90 percent of all the skin changes you see as you age! This is why photo aging is synonymous with skin aging.
Exposure to the sun causes UV radiation to penetrate deep into the layers of the skin. UV rays are notorious. They cause oxidation and skin cell damage along with inflammation and dryness. Prolonged and repeated damage caused by UV radiation results in wrinkles, fine lines and hyperpigmentation – the woes of aging skin!
This is why sun protection from an early age is crucial. An effective and high SPF sunblock along with protective clothing and sun gear can reduce the likelihood of wrinkles by 25%!
Smoking can dramatically increase the appearance of wrinkles
Smoking is no good news for anyone when it comes to health and well-being. But did you know it can also make you severely prone to wrinkles?
For one, nicotine and other chemicals in cigarettes cause the blood vessels to constrict. This means less blood supply and therefore less oxygen and nutrients to the skin cells. As a result, the cells become unable to perform their functions optimally.
Smoking also causes oxidation of the skin cells. This is direct damage which, upon repetition, makes the skin lose its ability to recover and rejuvenate. This is why smokers tend to have a leathery skin texture – a result of continuous damage.
Smokers also suffer from dynamic wrinkles around their lips due to the physical act of pursing their lips while smoking. As is obvious, smoking attacks your skin multi-dimensionally and is a sure-shot way to further the appearance of wrinkles. So if you're not already, it's high time to start quitting!
Your diet plays a major role
A poor diet with excessive sugar will damage your health but also speed up the formation of wrinkles. Sugar can make the tissue fibers stiff over time. Without sufficient elasticity, the skin loses its ability to recover and starts wrinkling. Also, saturated fats found in processed foods and meats can cause inflammation which can in turn result in wrinkles.
On the other hand, diets rich in antioxidants, anti-inflammatories and omega fats can reduce or at least slow down wrinkles.
Antioxidants fight oxidation of the skin cells, enabling repair and rejuvenation from sun damage. Anti-inflammatories fight inflammation to calm the skin and encourage healing. This is why it's best to load up your plate with fresh fruits and vegetables! They're the richest source of vitamins, like polyphenols and phytochemicals as well as anti-inflammatories.
Another anti-wrinkle addition to your diet is omega-3 fats. This can be found in foods like salmon, mackerel, tuna as well as nuts and seeds like flax seeds, chia seeds and walnuts.
Your skincare routine can make a huge difference
Just like your body and health, timely and proper skin care can help you go a long way to dodge wrinkles. A skincare routine is the best way to systemize and regularize your skin care. At the same time, opting for a trusted brand to choose your skincare products from can play a significant role too.
Broadly, there are 4 steps in an effective skincare routine:
Start the routine with a mild and gentle cleanser to cleanse the skin by removing oil and dirt. The ordinary soap bars used conventionally cause more damage than good. They strip the skin off its natural oils which makes the skin dry and prone to inflammation. A moisturizing cleanser works well for aging skin.
Use an effective, alcohol-free toner to serve as a mild astringent to reduce enlarged pores – another common issue with aging skin. A good toner is also one that calms down the skin and reduces the inflammation caused due to sun exposure and dryness. Look for toners rich in minerals that rehydrate the skin to make it supple and bouncy.
The skin needs a constant supply of moisture as well as nutrients. This is especially the case with aging skin. A good moisturizer, free of harmful chemicals like SLS and parabens, prevents dryness and keeps the skin tight and soft. Anti-aging balms rich in botanical oils can reduce and reverse oxidation while fighting dryness and inflammation.
This step is crucial to prevent sun and any other kind of external damage to the skin. Wear a high-SPF sunblock, free from chemicals like oxybenzone, to protect the skin from UV radiation. Also, an effective primer can protect your skin from the potential damage your makeup and external pollutants can cause.
Repeated facial movements can cause wrinkles
If you're in the habit of squinting your eyes, pursing your lips or frowning, don't be surprised if you start to see wrinkles around your eyes, lips and forehead. Yes, years of repeated facial expressions can result in dynamic wrinkles!
Another region prone to dynamic wrinkles is your neck. This is especially the case lately with the use of phones and computers where we spend hours looking down and straining our necks.
Facial exercises like face yoga can help reduce the occurrence of wrinkles. It's also important to be mindful of your old ways and to avoid habitual expressions.