Struggling to cope with your divorce? Why not give these 8 divorce movies a go to help you through these trying times.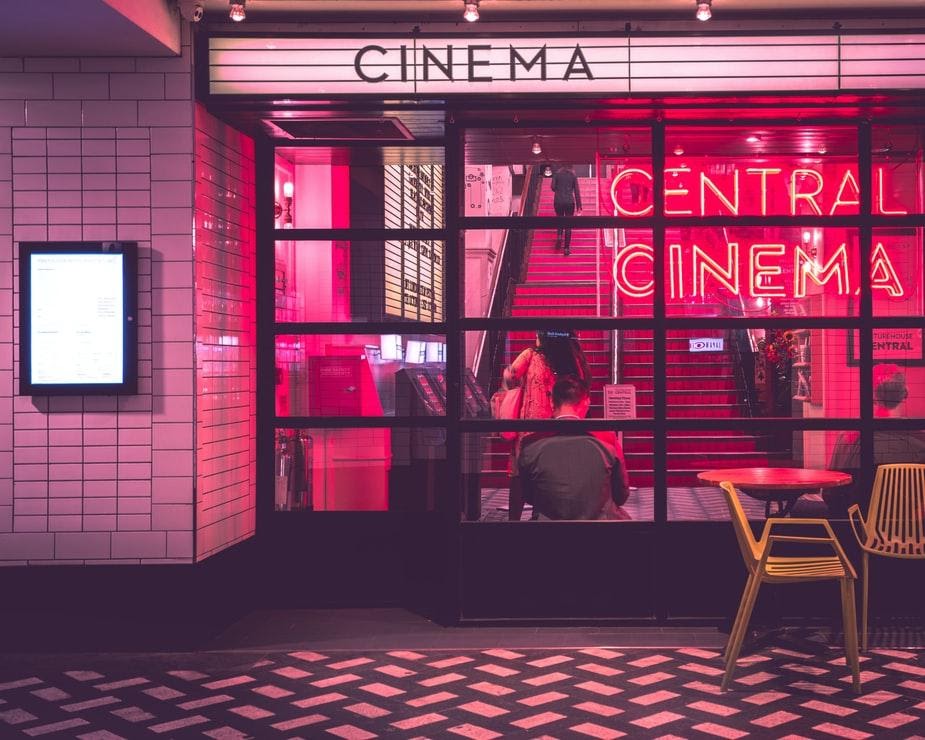 Going through a divorce is never easy, and sometimes it can be difficult to come to terms with a future without your ex. After all, you may have spent many years by one another's side, and you might even have children or pets together, making it a very emotional and disruptive affair.
Of course, you can always seek out the advice of your friends, or even free divorce advice from a lawyer, to help you move on. That said, nothing beats a good old rom com to help you into the next stages of your life.
In this article, we'll take you through 8 of our favourite films about divorce to help you through yours. Not only will they entertain and amuse you, but they're sure to help you feel less alone during these emotional times.
Crazy Stupid Love
Crazy Stupid Love follows the story of Cal Weaver, played by Steve Carrell, whose life us upended after his wife asks for a divorce. Only ever having been with one person in his life, he is soon met with the harsh reality that the dating scene is pretty intimidating.
On meeting expert charmer, Jacob Palmer (Ryan Gosling), Cal becomes wised up to the ways of wiling women. The story follows Cal on his journey to becoming a lady's man, whilst also following Jacob on his unexpected romantic journey. It'll make you laugh and cry, and will show you that it's never too later to change your life.
Mrs Doubtfire
Robin Williams stars as devoted father, whose wife kicks him out of the house after taking his immature ways too far. Devastated at the thought of being unable to see his children every day, he concocts a cunning plan to disguise himself as their new nanny, Mrs Doubtfire.
This heart-warming tale of familial love is full of comedy, cringe, and tear-jerking moments. It's sure to give you hope that there's a light at the end of the tunnel.
Eat, Pray, Love
Based on Elizabeth Gilbert's memoir, Eat Pray Love follows the journey of Liz, played by Julia Roberts, after she decides to put an end to her unhappy marriage. Instead of wallowing in her new life, she makes the decision to drop everything and travel the world.
Heading to Italy, India, and Indonesia, she tries food, learns languages, explores religions, all in an effort to find herself. It's a slow-moving journey movie which is sure to give you the inspiration to head out into the world and find yourself too.
It's Complicated
Jane, played by Meryl Streep, has been divorced from Jake, played by Alec Baldwin, for a number of years now. Their children are fully grown, and they are much accustomed to their lives apart. Jake is even happily married to another woman, at this point.
That said, after a meal with one another escalates into a full-blown affair together, Jane soon finds herself as "the other woman" in this love triangle. This hilarious and heart-warming movie is a great way to spend a night in.
The Parent Trap
Hallie and Annie meet at summer camp, and their uncanny likeness makes them question their past. After butting heads, they soon realise that they're more alike than they might have assumed, and are actually twins separated at birth after their parents' divorced.
They soon hatch a plan to meet their long-lost parent by switching homes. Little do they know that this plan might just be the ticket to reuniting their parents.
This film provides a glimpse into how a divorce might affect any children, giving parents an insight into this side of the picture. Other than that, however, it is a beautiful story that is sure to entertain, so much so that there have been a number of alternative versions produced over the years.
The Other Woman
When a whirlwind romance between Carly (Cameron Diaz) and Mark (Nikolaj Coster-Waldau) becomes more serious, Carly decides to give him a surprise visit. On discovering his devoted wife, Kate (Leslie Mann), Carly soon realises she is "the other woman".
Joining forces with Kate, they soon discover a third party in the mix; Amber. This vengeful tale of three women who discover they are all in love with the same man becomes a hilarious and heart-warming extravaganza of women supporting women.
If your divorce was a little more fraught than you might have liked it to be, this might the film for you.
Bad Moms
Following on from The Other Woman, Bad Moms is another hilarious tale about women supporting women during their time of need. After Amy (Mila Kunis) discovers her husband has been cheating on her via a webcam affair, she shakes off her perfect-mum persona and lets loose.
Inviting Carla (Katheryn Hahn) and Kiki (Kristen Bell) on this wild adventure, they soon come to realise what's most important to them – friendship. This is sure to give you the itch to rally up your pals and party the night away.
Colette
Colette explores the true tale of the astounding French female author, Sidonie-Gabrielle Colette, who broke boundaries in terms of her self-expression. This period movie, starring Keira Knightley, takes a closer look at what it was like for a woman during the 19th century.
After Colette discovers her husband is cheating on her, she takes it upon herself to forge her own life without him. Exploring her artistry and sexuality frees her from the constraints of women at this time. It's sure to entertain and revitalise you.
Want to Check Out These Movies About Divorce?
These eight movies about divorce just go to show that life isn't over after such a change; it's really only just the beginning. Hopefully, in watching them, you might take a new perspective on things. If anything, we hope that they take you away from reality for a brief couple of hours.
Have you given any of these divorce movies a watch? Or perhaps you like the sound of one, and want to give it a go? Be sure to leave your thoughts in the comments down below!