Family is one of the most important parts of our lives. However, we might not spend as much time as we would like with them, because of work and other responsibilities. The kids may also be attending school throughout the week, making it even harder to have some time with them.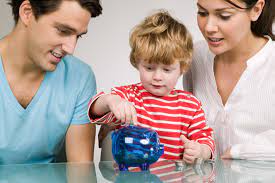 If you have a son and want to spend the weekend with them, you can use some effective tips to plan for a perfect weekend with them.
1. Buy toys
Boys love playing with their toys and can spend hours playing with them. If you want to spend a whole weekend with your son, you have to love toys too for that weekend. It is all about bonding with your son, and the best way to do that is over something that he loves.
One of the best toys right now is a gel blaster. You can play a game where you have to shoot each other down, and nobody is going to get hurt.
Also, some like Tactoys Gel Blasters don't leave a mess behind for you to clean, so after both of you get exhausted, you can just pack up and rest.
You can also buy him toys of some of his best characters, or if he is into cars, invest in a couple of unique and high-quality car toys.
2. Plan games
Aside from toys, boys also love playing a lot of different games. All you have to do is find out what type of game they love the most and organize a match. Most boys love video games. You can organize a match with him or ask him to teach you how it's played, then have a match.
You can also go the extra mile of buying him a new game console, or if he is into board games, a new game. That will not only make your son happier, but he will also be more convinced that you wanted to spend time with him and care about the things he loves.
3. Organize a competition
Boys love competitions, and they love winning. Find out what your son loves to do, either painting, playing games, running, playing an instrument, or even singing, and plan a competition. You can have one of the things he has wanted most of late as a prize.
That will motivate him to compete even better and bring out the competitive side of him. You also have to be competitive and don't let him win easily; otherwise, it will not be fun.
At the end of the day, both of you will have had fun, bonded, and your son will have gotten what he has wanted of late as his competition prize.
4. Watch a movie
Nothing brings a relaxing bonding vibe like a good interesting movie. Search for that movie your son has been wanting to see for a while and watch it together. If he has any questions about what is happening in the movie, you can answer him and start small conversations.
That way, both of you will enjoy each other's company, and you will get to know your son a little bit more. You can also have some videos of when he was a little boy and have a good laugh over some of the events.
You can take that moment to reassure your son how important he is and how much you love him.
5. Buy tickets to a theme park
Theme parks are a great way for your son to enjoy his whole weekend. You can ask him to invite one of his friends to ensure he has the best time. Alternatively, you can spend the whole day with him and get into the many rides together.
6. Plan a camp
Camping is not only fun, but it also helps you and your son bond because of the peace. You can have one of those talks you have been postponing for so long and get to talk about the things you don't have a lot of time to talk about.
7. Plan a visit to the zoo or museum
Zoos and museums are a way to help your son get exposed to nature and a lot of educational materials, plus it is also fun. Your son gets to learn about different animals and historical facts while enjoying himself.
8. Ask him what he would love to do for the weekend
Letting your son decide what you do for the weekend will ensure that he not only has a good time but also reassures him that you care about him and value his opinions. He also feels that you trust him more, something that increases his sense of responsibility.
Author's Bio: Matt McGrath is an avid traveler and a prominent writer in the blogging community. He has been to more than 50 countries. While he loves discovering new cultures and adventures, he is also passionate about sharing practical tips to his followers. If you love to travel and adventure, we recommend that you read and follow all his articles! More about him on his website – http://mattmcgrath.me/