When you become pregnant, the pregnancy glow gets everyone complimenting you. However, after giving birth, you become suddenly concerned with what's left after delivering your baby-the extra pounds from your baby weight. And you struggle with losing them.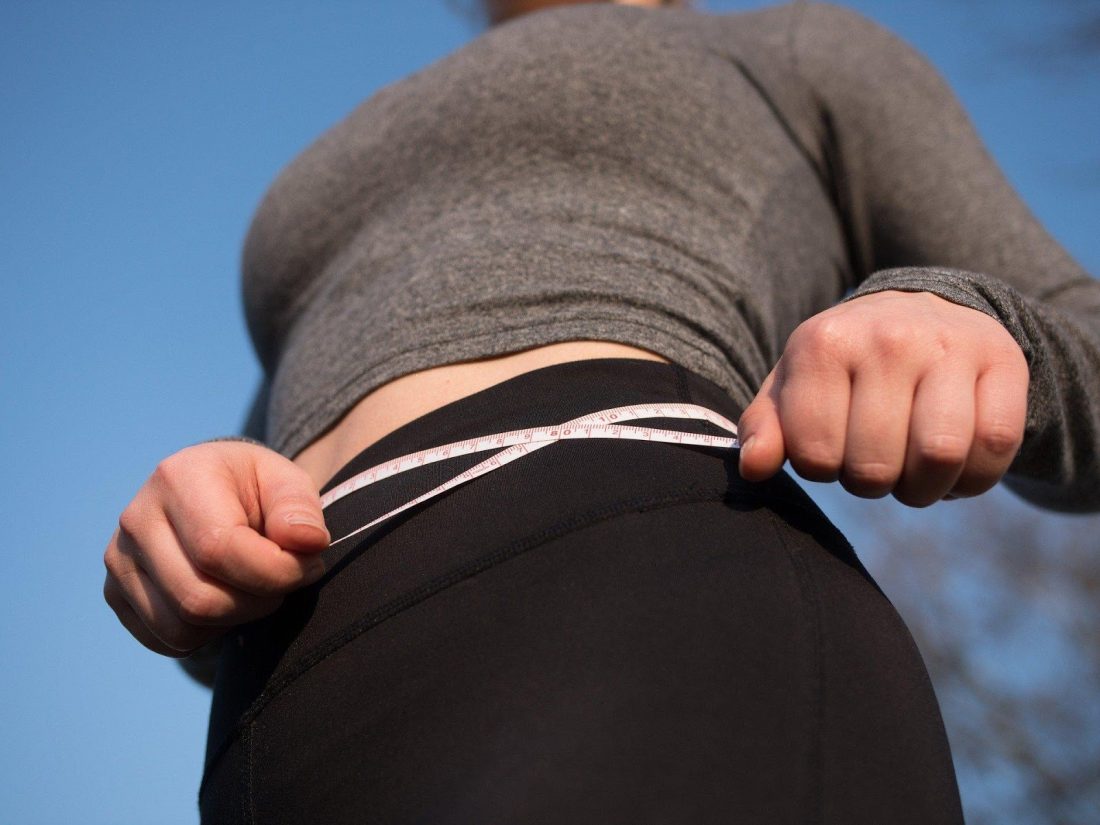 Is it still possible to reclaim that pre-pregnancy body back? Although there's no instant solution to it, following these eight weight loss tips can help you get back that body. Nevertheless, note that the process may take extra time and effort as your body is still readjusting its levels of hormones and body fluids.
1. Don't crash diet.
Don't believe it when they tell you to reduce your calorie intake so you will quickly lose a large amount of weight. That's not the correct way to do it. Remember, you just gave birth. Your body still needs calories, mum.
Crash diets are low-calorie diets. They lack the nutrients you need to heal and recover easily whilst taking care of your newborn. If you're breastfeeding, you even need more calories than usual. Instead of these harmful crash diets, monitor your calorie intake to ensure you're getting enough nutrition and energy you need. Also, make healthy food choices and improve your eating habits for a healthier weight loss after pregnancy. Here are some tips you can do with regard to eating as a way to get back into shape.
Load up with vegetables.
Avoid processed food and refined sugar.
Opt for lean and healthy proteins.
Eat more fibre-rich food.
2. Be physically active.
Whether it's a Youtube exercise at home or you enrolled in a 24-hour gym, you should get your body moving. Having physical activity in your routine not only helps burn calories and tone your body but also provides you with many health benefits. Exercising reduces your risk of diabetes, heart diseases and many other chronic diseases.
To help you decide on the type of exercise you should do, make sure to consult your healthcare provider first. Remember, your body is still healing and recovering. You should exercise safely.
3. Stay hydrated.
Drinking enough water keeps you hydrated. This is important, especially when you're breastfeeding, to replace the fluids you're losing whilst producing milk for your baby. Also, it speeds up your metabolism and makes you feel full, which suppresses your appetite and reduces your liquid calorie intake.
Additionally, your body won't be able to metabolise your stored carbohydrates and fats in the absence of water. When exercising, water also helps your joints, muscles and connective tissues to move correctly.
4. Breastfeed if you can.
The World Health Organization and the United Nations Children's Fund both recommend that you breastfeed your newborn. Doing so in your baby's first six months of life can give many benefits, such as providing the nutrition and the important antibodies your baby needs. Breastfeeding also decreases the risk of sudden infant death syndrome, obesity, type 1 diabetes and other diseases in infants.
Another benefit of breastfeeding is for the mother: it is effective in losing your postpartum weight. Although it may cause you to take extra calories each day, breastfeeding also helps burn more calories daily. When you breastfeed, the fat cells stored in your body and the calories from your diet are used to fuel your body's milk production.
5. Get enough sleep.
This is not an easy one when you have a newborn to care for at night. However, you must get as much sleep as you can by asking for help from friends and family. Otherwise, you might gain weight when you are consistently sleep-deprived.
Poor sleep affects your hunger hormones and increases your appetite. This can lead to increased food intake. Meanwhile, when you get enough sleep, you can easily fight your cravings and choose healthy options when it comes to your diet.
6. Wear a postpartum girdle.
A postpartum belly band helps you lose weight and gives your body support. It tightens the postpartum abdominal muscles, which stops them from sagging. When the band pushes the stretched rectus abdominis together, you regain your body shape faster. A postpartum girdle restores your curves post-delivery.
7. Set a realistic goal.
Extra weight after pregnancy is common, and losing those calories quickly is not recommended. Your body has just gone through important changes during pregnancy. Although having a healthy weight is ideal, you should be gentle with yourself. You shouldn't be pressured into getting back into shape fast. It's better if you can make small changes that you can sustain or be consistent with. Be realistic with your weight loss goals.
8. Don't do it alone.
Working out with others keeps you motivated. You can invite other moms to join you for a daily exercise or get someone who can check on your progress once in a while. Moreover, you will definitely need help from your friends, family, doctor and others who can give you support as you journey to becoming fit again. A dietician can help you with your eating plan whilst your doctor can guide you on the timing of your exercise and how much you should lose.
Weight loss after pregnancy may take time, but it is possible. Do not rush through the process as it might make your body look worse. Consider these weight loss tips and take control of your health and fitness. With the help of a healthy lifestyle and commitment, you'll get back your pre-pregnancy body soon.