This is a sponsored guest post.
Don't you feel amazing when you put on perfume? Be it floral, citrus, or spice, with just a little spray, you walk out with a confidence that sets the tone for your day.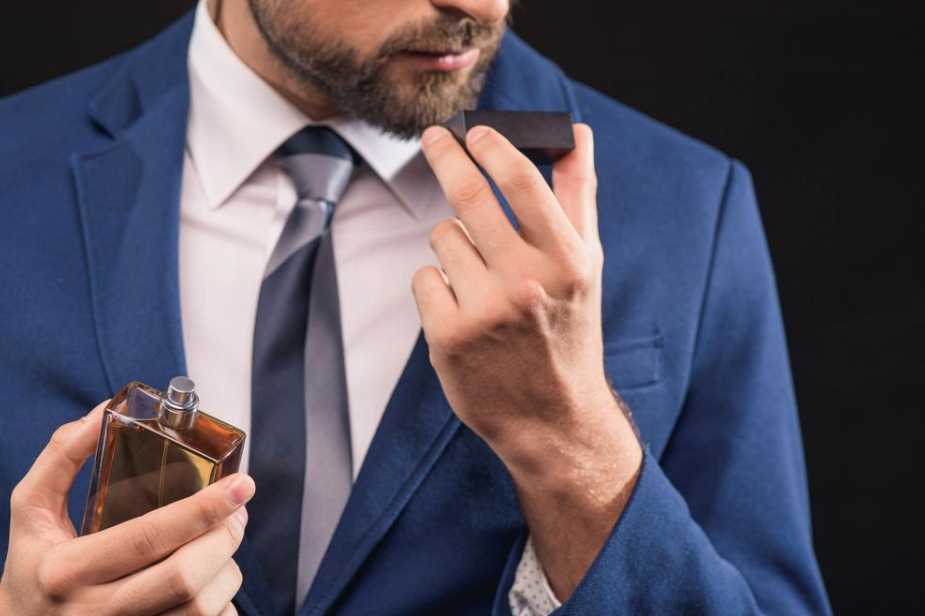 But as with all good things, the fragrance doesn't really last. By the afternoon, we're back to our old, normal-smelling selves.
Well, there are actually some simple tricks to solve this problem. By being a little smarter about how you apply your perfume, you can keep smelling awesome throughout the day.
Luckily for you, we're here to share these secrets. So, keep reading for some handy hacks that will help you get the most out of any perfume!
Perfume Storage is Important
Perfumes are quite expensive. They also come in beautiful bottles that should be taken care of. Moreover, the fragrances have a very delicate molecular composition that can be easily ruined by harsh storage conditions.
So, how you store this luxury product makes all the difference. But if you're someone who keeps your perfumes in the bathroom, I have news for you: That is the worst place to store them!
Perfumes should be kept in cool, dry, and preferably darker places like the dresser or the vanity. Never keep them near windows under sunlight. And always avoid overly warm or damp places.
Spray in the Right Places
Here's an age-old trick for making perfumes last longer. Simply spray them on all your pulse points and enjoy smelling nice all day.
Don't know what a pulse point is? Well, pulse points are just the places on your body where you can feel a pulse, where your veins are nearer to your skin.
The heat given off at these points helps the fragrance evaporate. This makes the fragrance more intense and lasts longer on your skin.
The most common pulse points for spraying your perfume are:
Behind the ear
The inner side of the wrist
The neck
Inside the elbow
The back of the knees
The ankles
A Warm Shower Helps
The best time to spray yourself with perfume is right after a hot shower or bath when your pores are the most open.
But you don't want your body to be dripping wet. This will just feel weird and won't have the desired effect. Also, make sure you use unscented shower products, or it will interfere with your perfume's fragrance.
The trick is to dry yourself after the shower, then spritz away at the pulse points while you're still damp. This way, the perfume locks in better and stays a lot longer. It also prevents those spray stains on our clothes that we all hate.
Moisturizing is Key
You would not believe how much of a difference moisturizing makes. Ideally, you should be putting on some unscented lotion after you shower and then spray the perfume.
But if you have no time for a bath, simply dabbing some cream on the pulse points can do wonders. Some perfume companies even have paired lotions with their perfume to make the fragrance last longer.
Remember, fragrances lock better into the skin that's hydrated and soft. And if you're on the go, carry some petroleum jelly with you. Dabbing this on your pulse points has the same moisturizing effect as an unscented lotion.
Never Rub, Just Dab
Do you know how some people spray perfumes on their wrist and then rub them together? Don't do that!
Rubbing messes up the fragrance composition. All of the notes get mixed together, and you won't get the smell you were promised.
It's better to just spray each wrist individually. Or you could simply dab your wrists together instead of rubbing. This will work much better.
Do a Quick Air Spray
If you're someone who doesn't want to smell like you unloaded a whole bottle of perfume on yourself, this trick is for you.
Spritz your perfume in the air one time. Then, walk through it. And voila! You've done your job. This will give you the perfect amount of fragrance with no hassle at all.
The Trick to Nice Smelling Hair
Hair retains smell pretty well, so we're often tempted to spray some perfume there, too, but never do this directly. Spraying perfume directly on your hair can have a very drying effect.
Instead, just spritz a bit on your hairbrush. Then comb through your hair like you normally would. This way, your hair will smell amazing all day.
It's also wise to not use any scented conditioners with it, or the fragrances will get mixed up.

A Smart Way to Touch Up
On hot days when you're a sweaty mess, even the handiest hacks won't help. Sometimes, there's nothing else to do but have a backup plan for touch-ups.
Of course, you can always carry smaller sized perfume bottles in your bag, but if you want a particular smell from a larger bottle, carrying around the weight can be a problem.
Don't worry though, there's a way around this as well! Just spray some of your favorite perfume on some cotton balls. Then, keep them in a small ziplock bag. When you need a touch-up, take out a ball and dab it on your pulse spots.
Give Your Clothes Your Favourite Fragrance
Spraying perfume on clothes is quite a hassle. You'll definitely get stains, and you might end up with an overpowering smell. Instead of attempting to do all of this in a rush, prepare beforehand.
If you want your clothes to smell amazing, here's a pretty easy hack. Spray the perfume on tissue papers or cotton balls. When they dry up, place them in your dresser around your clothes. This will help the fragrance stay trapped within the material.
Final Thoughts
Perfumes are essential for any beauty routine. They're the perfect product to make you feel fancy, sexy, and fabulous!
Faveable recommends buying a perfume. Although a bit pricey, these are safer on your skin, long-lasting, and keep you smelling fresh all day. And since you're investing so much in these products, you should know how to apply them properly.
With these hacks at hand, you'll be able to do just that. Try them out, and thank us later!

Author Bio:
Angie Grey, an expert author from Faveable.com brings you all you need to know about fashion and grooming. She loves the outdoors and travels the world like a nomad.