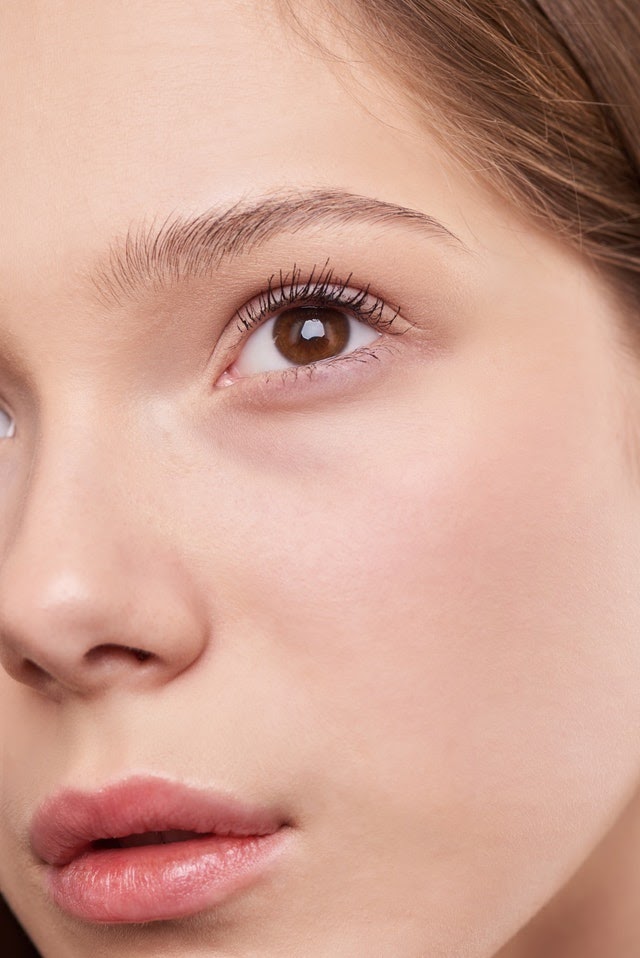 https://www.pexels.com/photo/woman-s-face-3373716/
Antioxidants are beneficial for our bodies, as they reduce oxidative stress and scavenge free radicals from our cells. One of the more important and potent antioxidants is glutathione, which is naturally produced by our bodies and is found in abundance in nearly all our cells. It is a tripeptide composed of three amino acids: glycine, cysteine, and glutamic acid. However, glutathione gets depleted by poor diet, chronic disease, infection, and constant stress.
Benefits of glutathione
There are many benefits to sufficient levels of glutathione:
It's a potent antioxidant that neutralizes harmful free radicals
Aids with detoxification through the neutralization and elimination of toxins like heavy metals
It protects the mitochondria from free radicals
Helps immune system fight infections and remain strong
Assists regular cell death (also known as apoptosis)
Helps the liver and gallbladder deal with fats
Regenerates vitamins C and E
Natural ways to increase glutathione levels
There are several ways to maintain a healthy level of glutathione naturally:
Eat foods rich in sulfur
Sulfur is a mineral occurring naturally in plant and protein foods, and it is important in the synthesis of glutathione. Vegetables rich in sulfur include cruciferous vegetables like broccoli, cauliflower, kale, Brussels sprouts, mustard greens, and watercress. Allium vegetables such as garlic, onions, and shallots have also been seen to increase levels of glutathione. Beef, fish, and poultry are protein sources that also help raise glutathione levels.
Increase your intake of Vitamin C supplements
In one study, adults who took 500mg-1000mg of vitamin C daily for 13 weeks, showed an 18% increase in glutathione levels in white blood cells. In another study, adults who took 500mg of Vitamin C regularly maintained a healthy concentration of glutathione in red blood cells and improved "the overall antioxidant protection capacity of blood." It is unclear if the same observations will occur if vitamin C is taken in through food.
Add foods rich in selenium to your diet
Selenium is needed in glutathione activity. Some of the best sources of selenium are beef, chicken, fish, organ meats, cottage cheese, brown rice and Brazil nuts.
Consume foods naturally rich in glutathione
Some of the richest dietary sources of glutathione include spinach, avocados, asparagus, and okra. The body does not absorb dietary glutathione well though, and cooking and storage can decrease the amounts of glutathione in them.
Take whey protein supplements
One of the amino acids, cysteine, is involved in glutathione synthesis. Whey protein is rich in cysteine and could increase glutathione levels.
Try turmeric extract
Turmeric is a yellow-orange herb and is a spice commonly found in Indian cuisine. Its main component, curcumin, is more concentrated in turmeric extract than it is as a spice so it is recommended to take the extract form. A study shows that curcumin has the ability to increase glutathione levels.
Get enough sleep
We all know that adequate sleep is necessary for our health and that chronic sleep deprivation can cause oxidative stress as well as hormonal imbalances. In fact, animal studies also show that lack of sleep lowers glutathione levels. Make sure to get enough sleep every night to keep your immune system strong.
Regular exercise
Exercise helps maintain or even increase antioxidant levels. A combination of both cardio and circuit weight training has been shown to increase glutathione. Be sure to get adequate nutrition and rest as well and do not overdo exercise because this also lowers glutathione levels.
Avoid excess alcohol
The lungs of alcoholics have shown depleted glutathione levels. Healthy lungs have more glutathione in them than any other parts of the body but this can drop from 80-90% in those who consume alcohol excessively. Drink in moderation to maintain your levels of glutathione.
Our busy and stressful lives may continue to deplete our body's glutathione levels even if we observe these suggestions. Fortunately, there are supplements in the market that can help raise your glutathione levels. Not all glutathione supplements are the same though. The best glutathione supplement is one that has a high level of bioavailability, the ability of a drug or substance to be absorbed by the body.