Wouldn't it be great if you could apply your own acrylic nails at home? Spoiler Alert, you can!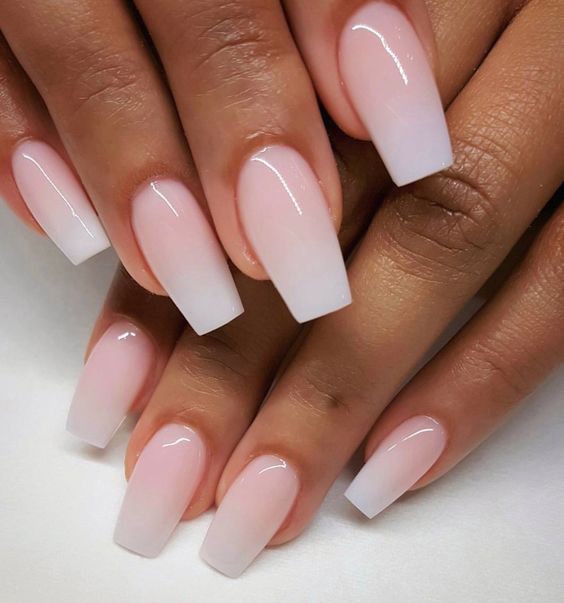 Applying acrylics is actually a pretty easy skill to master with very little practice. Learning to do your nails will save you a lot of money and you can even make money by doing your friend's nails.
What You Will Need To Do Your Own Acrylics
Nail Clippers
File
4-way Buffing Board
Nail Glue
Nail Tips
Cuticle Pusher
Dehydrator
Primer
Liquid Monomer
Acrylic Polymer
Acrylic Brush
Brush Cleaner
Step by Step Instructions for Application of Acrylic Nails
Prep Your Nails
You will need to trim all of your nails and use the cuticle pusher to make sure your cuticles are pushed back. Then you will want to take your nail file and scuff the tops of all your nails. This will allow the glue to adhere better when you apply the nail tips.
Apply Dehydrator and Primer
Apply dehydrator to all your nails to remove any moisture so that the acrylic mixture can attach properly. Then apply a layer of primer to every nail this will make sure that your nails look natural when finished.
Apply Nail Tips and Shape
Now you will take your nail tips and apply the glue to the tip then place it on your nail. Hold each nail in place and apply pressure for a moment so that they adhere correctly. After the glue has dried take your file and shape your nails to the shape you desire.
Apply the Acrylic Mixture
You will now need your monomer and polymer. You will want to makes sure that each is in separate containers. You will also want to make sure you have a small container of brush cleaner. You will take your brush and dip it into the liquid monomer. Be careful to just dip the tip.
Then place directly into the polymer. You should see a bead beginning to form remover the bead and place it at the base of one of your nails and pat softly with the side of the brush. The acrylic mixture should start to spread out naturally. If you need a little more repeat the previous steps. Between each dip into the liquid monomer be sure to clean your brush to avoid cross-contamination.
File and Buff Nails
Once you apply the acrylic mixture to all of your nails and allow them to dry your will want to file your nails again to clean up the shape of all of them. Once you are pleased with the shape you will grab your 4-way and follow the numbers listed on it 1-3. There should be a side labeled smooth, prep, and shine and you will use them in that order.
Polish and Dry
Now all that is left is for you to polish the nails and allow them to dry. You will want to apply a base coat, two coats of polish, and a topcoat and make sure they are dry.
Time to Purchase the Bare Necessities
Now that you know how to put on acrylic nails at home, it is time for you to start shopping for everything you will need. It will take practice to perfect your technique. You can find several video tutorials online that can assist you while you are still learning.
You can even find more advanced videos so that you can learn to do more technical designs. Remember to be patient and take your time while going through all the steps. You will be producing flawless nails before you know it.