My 5 year old daughter loves playing on the computer. Last year we came across a few fun learning websites that she has had fun with, but she has been through the whole site over & over again so it was getting a little boring for her. I knew that the ABCmouse.com Early Learning Academy would be a great new site for her to play around on while learning at the same time!
"ABCmouse.com is where your children can learn important educational basics (often referred to as "the ABC's") through the use of a computer mouse, thus ABCmouse.com. At ABCmouse.com, the computer mouse comes to life as ABC Mouse, who serves as the site ambassador and guide to early learners everywhere."
"ABCmouse.com is subscription-based, with no advertising, pop-up ads, or links to other sites. Children can learn and explore with their parents, or on their own (depending on age and ability), in a safe and secure online educational environment."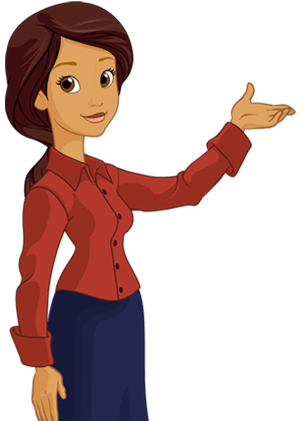 With their full online curriculum for preschoolers through kindergartners, ABCmouse.com has several activities to choose from. So not only is this a great site for my 5 year old to help her along with what she is learning in school, it is a great tool to prepare my 3 year old for when she starts preschool.
We signed up for ABCmouse.com and my girls wanted to play right away! The first thing we did was make an avatar for each of them. They had fun picking out their own clothes & choosing their hair style. I let my oldest daughter play on her own while I observed. She is pretty good at navigating the computer, so she would just click on what looked interesting to her.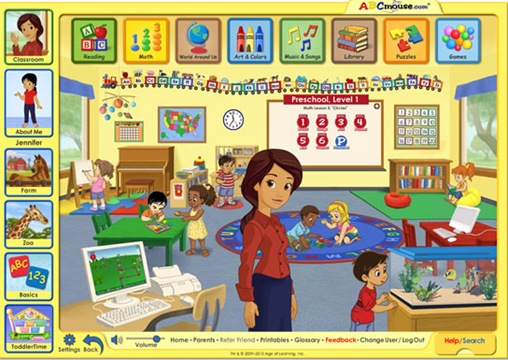 This is the screen that we see a lot of.The white board on the back of the wall shows me which level my daughters are playing and which activities (within that level) have been completed. After all the activities are completed, they get to move up a level. If we click the fish tank on the right, my daughters can buy fish with the tickets they have collected (which come from completing activities). Some of the activities include: puzzles, coloring, music, math, & reading.
I love being able to let my kids play on the computer without worrying that they might come across something questionable. ABCmouse.com is online education that we will come back to again & again! There is so much to do & I don't think my daughters will get tired of it anytime soon.
Things that are BRAG WORTHY:
Developed especially for children ages 2 through 6

Provides a safe, engaging online environment

Will help your child in reading, math, beginning science, social studies, art and music

Offers more than 2,000 individual learning activities

Has undergone extensive testing, registering more than 10,000 families throughout the U.S. and Canada throughout the Alpha and Beta test phases.
Give your child the gift of education! Sign up now at www.abcmouse.com
ABCmouse.com gets Bragging Rights!
*I was able to use ABCmouse.com at no charge for the purpose of this review and this is a sponsored post.