I received this product for my review.  All opinions are my own.
I remember as a child my older sisters and I used to build forts in our family room almost every weekend.  We would play in them, watch movies in them, and even sleep in them.  We had so much fun and I have so many great memories of our fort making days.  So when I saw the Antsy Pants Build and Play kits and covers I knew that my kids, especially my 5 year old daughter, would love to have them to play with.
I chose the medium build kit and the Fairy Tale Castle cover.  The medium kit "builds the lemonade stand, farmer's market, donut shop, play house, circus tent, fairy tale castle, ball pit, and much more!" I love that all of the pieces are so bright and such fun colors.
Building our fairy tale castle was very easy to do.
The fairy tale castle cover is very well made. I was pleasantly surprised by how durable the fabric feels and it is definitely a quality cover.  It is also super adorable!
My daughter wanted it in her room, because what princess doesn't want a castle in her room? I have to say, it is a very fun addition in there.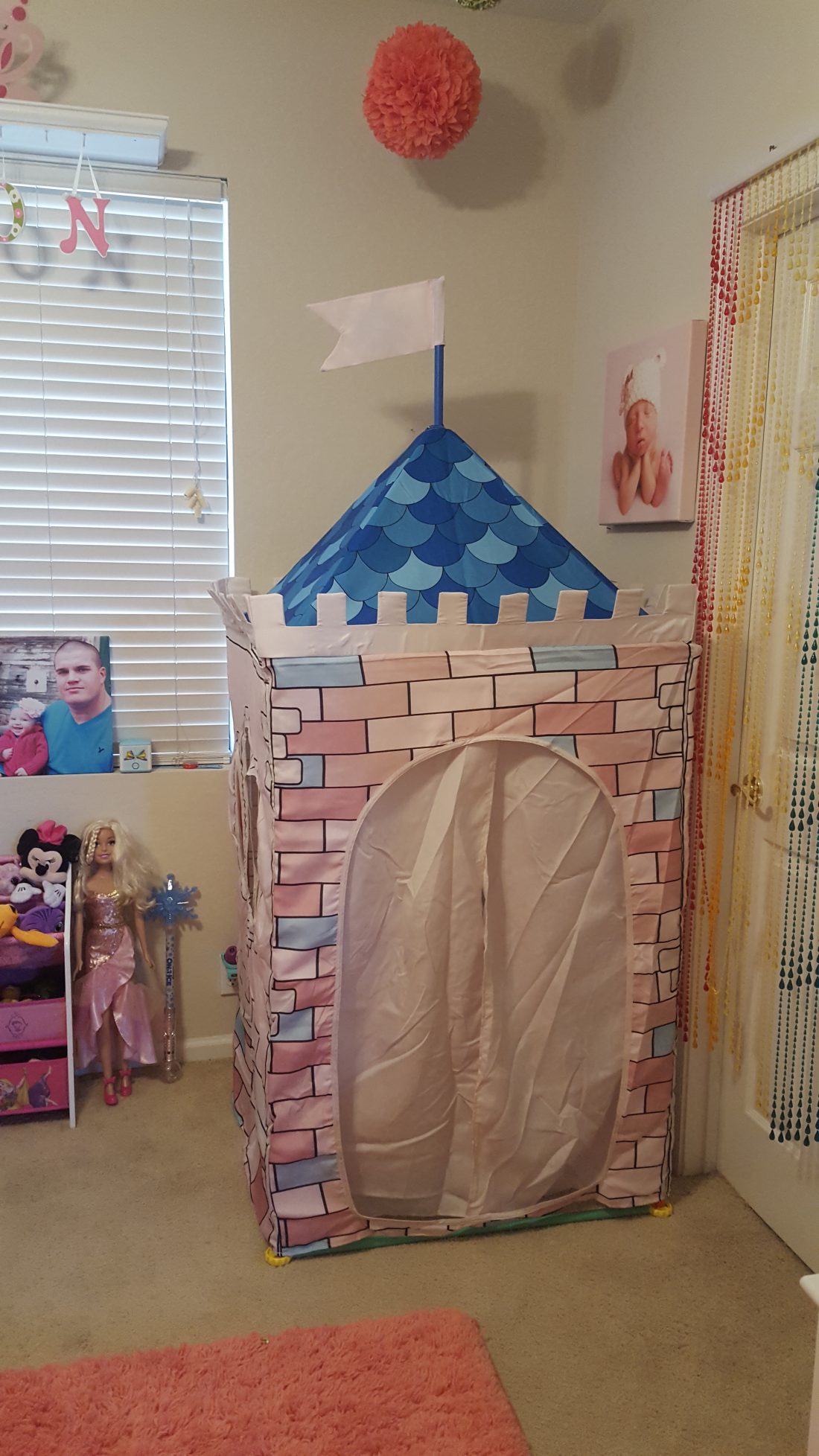 And she loves playing in her new castle!
It comes with an instructions booklet with all of the designs you can build.  But kids don't have to stick with the designs they can get creative on their own as well.
Besides using their fun covers, you can use your own sheets and blankets on your creations as well.
Also, another great thing about Antsy Pants, when you purchase these kits and covers you are helping to give back.
"With Antsy Pants, you Get Play and Give Play. With each kit purchased, Antsy Pants will help national non-profit KaBOOM! build playgrounds for kids living in poverty across America."-Antsy Pants
Antsy Pants Build + Play Kits and Covers are exclusively available at Target both online and in stores!  
Antsy Pants Build & Play Kits and Covers

get Bragging Rights!