This is a sponsored guest post.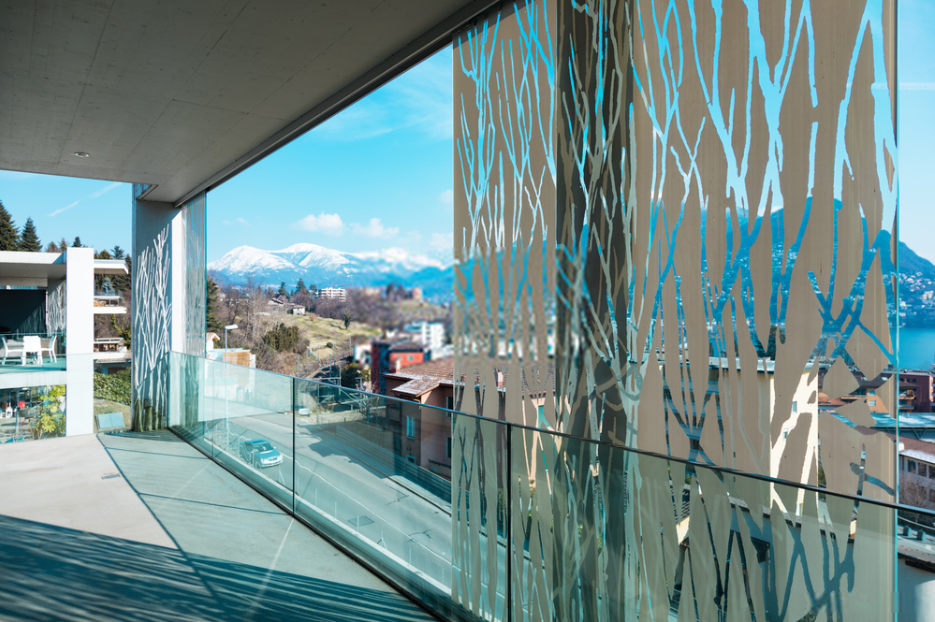 Simple, classic and timeless, glass deck railings are an ultimate win-win that everyone should have in their homes. Are you thinking of getting them installed but are worried about their maintenance? Well, shake away all the cleaning blues because what is coming your way is everything you have ever wanted. Make your homes beautiful and your lives super easy with glass deck railings like never before! And if you want to find out more, keep scrolling down!

Common misconceptions about glass deck railings
Myths are a no-no, and if you have come to believe some about glass deck railing, let us break them for you!
Glass railings do not require much maintenance and cleaning
How many times have you heard the myth that glass railings do not require extensive cleaning or maintenance? We know too many times! Ladies and gentlemen, is there anything on this earth that does not require consistent maintenance and cleaning? Almost nothing! Likewise, the case of glass deck railings is no different. If you want to preserve and accelerate the life of these balustrades, you must clean them every now and then. 
It breaks easily
Would you believe us if we tell you that glass balustrades are almost as sturdy as traditional railings? Well, these railings are made out of tempered or laminated glass, which is extremely durable and robust. Lots of heating and multiple layers allow these glass balustrades to withstand most pressures. And even if a glass railing breaks because of unbearable trauma, it only breaks as a spider web, preventing shattering into tiny bits. This also prevents unwanted injuries. So, there is nothing much to worry about.
Say goodbye to privacy
While privacy is absolutely significant, so is an adequate exterior and interior of your home. No, you do not have to say goodbye to privacy with glass deck railings. This is because such glass rails are available in a variety of options, such as colored or frosted glass rails. If you are keen about your privacy, get frosted or dark colored glass rails and you will be good to go.

Installation is the main cost of glass railings
A lot of people tend to overlook the importance of well-fit glass railings. Moreover, glass railings are not too cheap to buy. Especially if you are in search of something unique and out of the box, remember, it will cost you quite some bucks. So, the cost of glass railings includes purchasing costs too and not just installation costs. Hence, it is vital to remember that it is more advisable to let the professionals do their job.
Tips to Keep Glass Deck Railing Clean
Believe us or not, glass deck railings are easy to clean and even easier to maintain if done correctly. Remember, everything requires some effort, even though glass railings require relatively minimal effort while giving your house the best look. So, if you love effortless tools to accentuate your home, this is it. You must not miss out on glass railings!
Firstly, cleaning is important but overcleaning is simply undesirable and tedious. Too much cleaning will not only make you feel lethargic but may also cause unwanted scratches on the glass balustrades. We totally recommend the use of Balco-nano water and a dirt repellant to coat the glass balustrades. This is especially useful for glass railings that are adjacent to plants or other water related aspects. Enjoy your glass railings without any hassle, fuss or stress and stay truly tension-free!
Secondly, do not invest in fancy tools to keep the railing clean and safe. Literally, all you need is a simple way to clean it. For example, the best way to use an easily accessible glass cleaner and a simple cotton cloth or newspaper to clean the glass railings. Spray it all over the glass railings and wipe off using circular motions. This prevents scratches and cleans thoroughly.
Similarly, windshield cleaners or vinegar-based cleaners are amazing options too. These cleaners are highly potent and are able to clean your glass railings like new. Worries about your children painting and coloring on the glass railings? Do not worry anymore because these simple cleaners will help you get rid of all color marks. While everything else is easy to clean, prevent your children from using sharp objects on the glass railings. This can cause unwarranted scratches that do not go away no matter what. And you must not want that, right?
Fellas! Revamp your spaces with glass deck railings and make your lives easier, simple and interesting. Get rid of all cleaning blues with these railings because they are super easy to clean. Forget all worries, do not wait any longer and order yours now! After all, these glass balustrades are worth your time, energy and money.