Oil on your skin sounds like a recipe for disaster, right? Well, not exactly. Facial oils have been a best-kept beauty secret since ancient Egypt, and we're about to tell you why. Oils are lipophilic; they easily penetrate the skin and lock in moisture and all moisturizing goodies, not to mention barring off toxins. In simpler terms, facial oils protect your skin from dehydration, debris and a bunch of other stuff, and before you throw in the 'oily skin' card, there's more. Admittedly, face oils are quoted as an acne breakout trigger, especially in individuals with oily and sensitive skin- however; it's nothing mild, lightweight oils and blotting paper can't fix.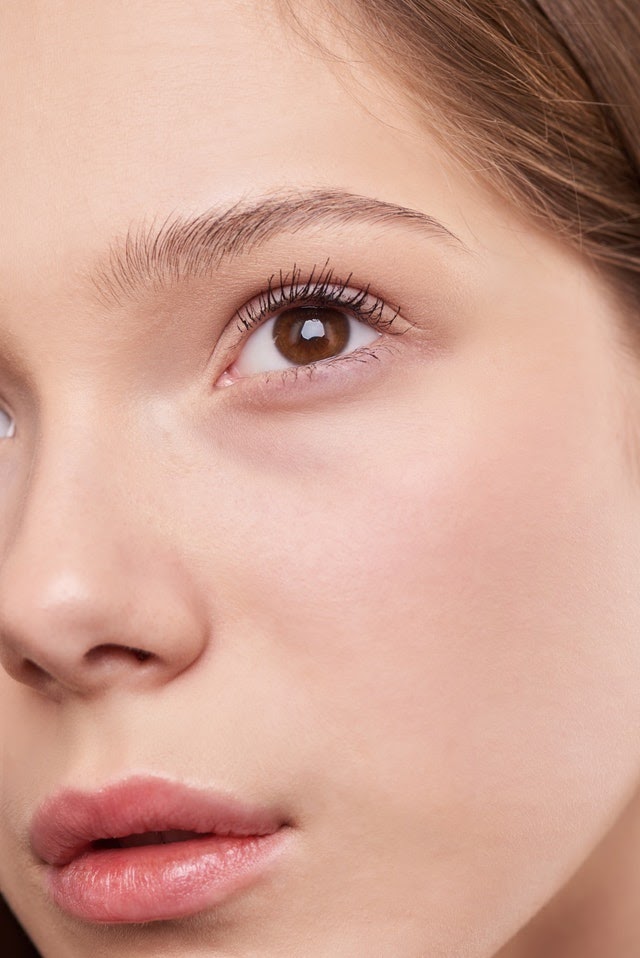 Why you should add facial oils to your skincare routine
We've shunned face oils for decades as most people embrace lab compounded creams and lotions. And while most of these formulas work, there's no denying a significant portion of them derive their miracle-working properties from natural oils. Instinctively, we take you to the core of all your brand favorites- facial oils and all their impressive benefits.
Moisturizing
With the seasons switching up between plummeting temperatures and cranked-up heaters, your skin is bound to get ultradry. No doubt, the old-school travel-sized moisturizer at hand has always been a life-saver; however, what your skin needs sometimes is a rich moisturizer and what better way to get there than face oils. Oils are the holy grail when it comes to moisturizing, whether you have dry skin or simply looking to quench your skin's daily hydration needs. A pea-sized amount of hyaluronic infused coconut oil or omega-3 packed argan oil goes a long way in keeping your skin soft, supple and moisturized.
Antioxidant properties
The anti-ageing properties of oils are hard to pass up. Some face oils are full of antioxidant fatty acids and polyphenols, making them the perfect addition to your skincare regimen. The skin goes through plenty of ultraviolet light damage throughout the day, which consequently destroys free radicals; at the end of the day, your face is in dire need of restoration and revitalization. Grapeseed, primrose, rosehip and Vitamin E-based oils make great anti-ageing agents, ideally plumping your skin and retaining that youthful radiance.
What hyperpigmentation?
Are you looking to reduce dark spots and relieve facial hyperpigmentation? Invest in Argan oil and Vitamin E. Face oils are an exceptional skincare solution for even skin complexion and consistency regardless of your skin type. To tackle uneven pigmentation, fade out scars and stretchmarks, try out lemon, frankincense and evening primrose oil. The key to relieving hyperpigmentation with facial oils is consistency; have an application routine.
Pore Minimizing
Facial oils like macadamia, jojoba and camellia are popular for grime and fat pull-out from pores. Tea tree oil also possesses anti-inflammatory properties making it suitable for pore shrinking and minimizing, and that's not even the best part yet. There is a wide range of lightweight comedogenic facial oils that'll help you stay ahead of clogged pores. Adopting face oils will help you significantly reduce the appearance of pores on your face.
Soothing
Unlike drugstore moisturizers, face oils are often plant-based- this means they don't contain any harsh chemicals or pollutants. The vegan and oh-so-green beauty of face oils make them a marked preference for people with sensitive skin. Natural facial oils are the perfect skincare addition, from soothing chamomile oil to calming lavender oil, especially if you're looking for that gentle touch. Not to mention the minimal allergen risks they expose on your skin.
Summing up
Using natural face oils can set you on a path to healthy gorgeous skin. With most being extraordinarily nourishing and emollient, you're looking at a range of potent ingredients that'll strengthen your skin's epidermal layer. The beauty of face oils lies in their diversity; various skin oils tackle different skin issues; this means you're able to feed your skin according to its particular needs. Whether you're looking to hydrate dry skin, soothe sensitive skin, minimize your pores or keep your skin looking youthful, there's a facial oil fitting for you. Narrow your way down to specific problem-targeted facial oils for healthier, radiant-looking skin.