Are you tired of beauty products that don't work? When you visit the cosmetics section of your local drug store, you probably see several different celebrity skincare products and brands that promise to make you look younger. The reality is that you're paying a high price for a celebrity's endorsement. In most cases, these products don't deliver the results you want.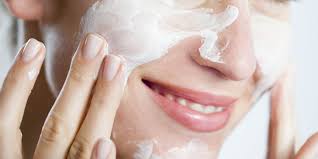 One of the main reasons brand-name beauty products don't work is their unnatural and chemical-based ingredients. Suppose you use skincare products with fragrances and irritating ingredients like sodium lauryl sulfate or polyethylene glycol. In that case, you could end up with a worse appearance after a few applications.
If you want to have radiant and healthy-looking skin, you need to use holistic beauty products with natural ingredients. Not only do they make your outer appearance younger and smoother, but they also have a positive impact on your mental and spiritual health as well.
Natural Ingredients for Holistic Beauty
The natural ingredients of holistic beauty products are highly effective because they have antioxidants and rejuvenating botanicals. All these ingredients come from plant-based sources. None of the ingredients were manufactured in a laboratory. They are extracted from the plants and formulated into useable beauty products for consumers.
Wow Skin Science is one brand that specializes in the creation of natural hair care, skin care and essential oil products. They all contain time-tested ingredients extracted from natural plants with medicinal properties. Some of these ingredients include the following:
Coconut oil
Avocado oil
Apple cider vinegar
Moroccan argan oil
Almond
Cucumber
Aloe
Any genuine holistic beauty product should contain natural bioactive compounds. These compounds promote good health and wellness for the body. The best sources of bioactive compounds are oils, nuts, fruits and vegetables. You can see the list above clearly as a mixture of these natural plant and food ingredients.
When you purchase holistic beauty products from a reputable company like Wow Skin Science, you can trust their quality. They use a vegan-oriented manufacturing facility to make their products. There are no irritating silicones, mineral oils, sulphates and parabens used in them.
Nano CBD Enriched Blends
If you want to target your inner health to enhance your outer beauty, you should consider nano CBD oil as another healthy option. CBD stands for cannabidiol, which is one of over 100 cannabinoids found in cannabis plants.
CBD has gained popularity over the last ten years because it offers many of the same benefits as the psychoactive cannabinoid known as tetrahydrocannabinol (THC). The difference is that CBD contains no psychoactive properties, which makes it perfectly legal to consume. But what it does have are anti-inflammatory properties to promote better health and beauty for consumers.
The FDA has not officially approved CBD as a medicinal treatment. However, most people who've used CBD have praised its effects. Some of these claimed benefits include:
Pain relief
Skin acne reduction
Stress and anxiety reduction
Increased energy
Reduces the risk of cancer growth
Depression reduction
CBD can be consumed as oil, gummies or capsules. You can get the fastest effects from CBD oil. But don't just choose any standard CBD oil product. Look for nano CBD oil products because they absorb in the mouth much faster. Nano CBD is a combination of CBD and lipid nanoparticles that flow through your bloodstream much quicker than ordinary CBD.
Famous actor and comedian Tommy Chong has even endorsed nano CBD enriched blends and their effects on holistic health and wellness.
CeraVe Resurfacing Retinol Cream
Do you have scars, marks or enlarged pores on your skin? If you have a history of skin damage due to acne or UV exposure, it is difficult for the skin to restore the damage without extra help.
CeraVe Resurfacing Retinol Cream can reduce the appearance of minor scars and marks on the skin. The ingredients which make it work are encapsulated retinol, niacinamide, and licorice root extract. Even though these are not all-natural ingredients, the cream still uses a fragrance-free, non-comedogenic, and paraben-free formula with no side effects.
Applying this cream might do wonders for improving the appearance of acne or sun-damaged skin.
Conclusion
Some people say that true beauty is in the eye of the beholder. But in this world, we are judged by our outer and inner beauty. It is always wise to take care of your health by practicing good nutrition and exercise routines every day.
However, you can still improve your beauty by using natural and non-irritating beauty products that have a good reputation for their effectiveness.