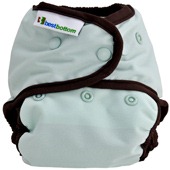 Best Bottom Diapers: New Decade. New Diaper.™
"After years of experience, Nicki the owner of Nicki's Diapers created a new diaper taking the pros of all the different diapering systems and eliminated the cons. This resulted in the Best cloth diaper system available – trimmest fitting and highly absorbent! To help reduce early confusion and the overwhelming feeling when researching cloth diapers, the Best Bottom diapers has simplified cloth diapering while making one of the most economical systems. The Best Bottom one size diapering system is not a pocket diaper, not an all in one, not a fitted diaper and not a prefold system…it is the best of all types!"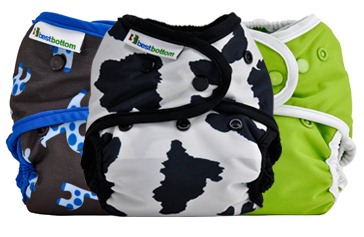 I have been cloth diapering for about 2 years now. I loved it right from the get-go. Some of the huge motivating factors for me were money, and being a little more eco-friendly. I mean, THINK of how many diapers my two kids could put in a landfill in their lifetime… crazy to think about. Once you've decided to cloth diaper, it's all about finding the right diaper. They are an investment, and you want to make sure you pick the right one. I ABSOLUTELY recommend the Best Bottom one size diaper system. I love using inserts, and Best Bottom Diapers have the best. They are super easy to snap in and out, and the outer shell stays dry for an amazingly long time. They are easy to wash and dry, too. They are trim, and I haven't had any leaking issues. Their website has SO much information, be sure to check it all out!
Things that are Brag Worthy: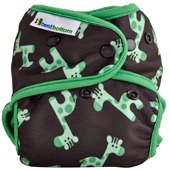 Really adorable colors and prints

Fast drying

Trim

Really easy to use system

Inexpensive
How Does The Best Bottom System Work:
Simplify, simplify, simplify! Many may start researching cloth diapers, get overwhelmed and quit. Best Bottoms are YOUR solution! So easy to use yet comes with lots of options so you can get a customized system for your baby.
1. Adjust front snaps to achieve the size needed.
2. Snap insert into diaper.
3. Put diaper on baby and go!
4. When baby needs a diaper change snap out soiled insert and snap clean one in.
5. Put diaper on baby and go AGAIN. The Best Bottom shell is wipe-able and can be used multiple times before washing but you may want to air dry between uses but it is not necessary.
We recommend getting as many shells as your baby poos in a 2-3 day time period (for newborns count how many explosions they have!!). We have found that poo does stay on the insert most of the time but in some cases it may not (but it will stay in the diaper cover avoiding an embarassing mess!) Three different size inserts in several different materials available. We don't believe in a one size insert. Newborns and toddlers are not the same size so in order for a one size insert to absorb enough for a toddler it will be HUGE on a newborn. Y ou may not need all three sizes of inserts and can skip the middle size – it is all up to you! We recommend approximately 24 inserts per size.
So to make it SIMPLE you will need approx 8-10 shells and 18-24 inserts per size. How easy is that?!
Visit www.bestbottomdiapers.com/ to learn more!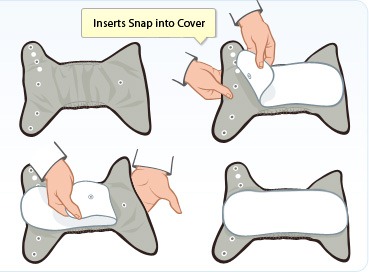 Best Bottom Diapers Cloth Diapers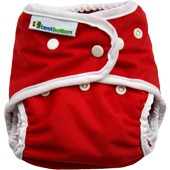 gets Bragging Rights!