This is a sponsored guest post.
No matter how many times you go to New York, this city always has something new to offer. Your favorite haunts may not be in your budget on every trip, so it's a good idea to have some frugal-friendly activities to enjoy.
Upon Arrival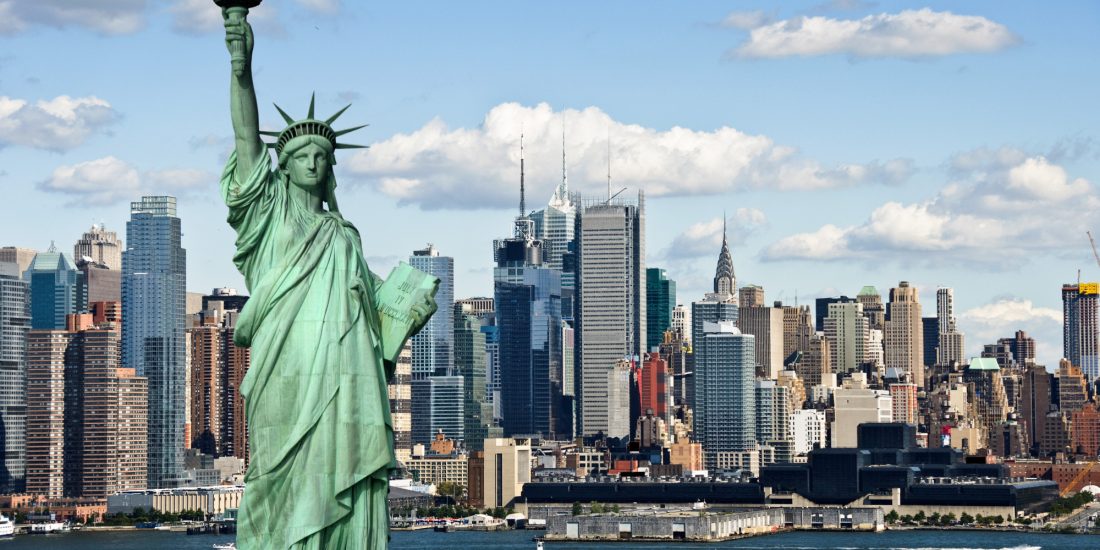 You may arrive in New York before your rental is ready. If you want to sight-see immediately, you may not want to drag your bag everywhere. If you're staying at a hotel, see if they will hold your bag for a few hours. If they can't, or if you don't feel safe with that choice, you may be able to leave your bag in a locker at the airport, train or bus station.
However, returning there may not be feasible. Keep an eye out for signs for Stasher, which will store bags of any size for just $6.00 a day. If you're going to do some outdoor sight-seeing and want to carry a backpack or bag, invest in a waterproof cover to keep your electronics safe. Now, get busy sight-seeing!
The Ferry
Take time to get on the Staten Island Ferry. From Battery Park at the south end of the island of Manhattan, you can take the ferry across to Staten Island. While you're on the water, you can view the Statue of Liberty and get great shots of the skyline.
Take some time to do a little exploring on Staten Island. The architecture is charming and it's extremely quiet, so you can take a walk on the FDR Boardwalk and beach, soaking up the ocean breeze and some sunlight, visit the 9/11 memorial on State Island, and shop if you wish at the Empire Outlets.
Hit a Museum
Once you're settled into your rental space, you'll probably need to leave your backpack to visit museums during free time. Yes, the museums will likely offer lockers, but you may not be able to get a space and a backpack may mean you're denied entrance. The Whitney Museum of American Art offers discounted entrance on Friday nights. The MET and the MoMA are also great options.
Central Park
Anyone planning a trip to New York will need very good shoes. Once you've explored the southern end of the Island of Manhattan, make sure you check out the north. Central Park offers a wide variety of sights and experiences. You'll likely find many vendors selling items you can use as gifts or keepsakes. Many artisans display handmade crafts from their tables, and you can find something one of a kind.
No matter where you enter the park, you'll miss out if you don't explore the perimeter. You can start at the Metropolitan Museum of Art on the upper east side. Cross the street to the Neue Gallery and see Klimt's Woman in Gold.
Grab a juice and a pretzel from a street vendor and grab a seat on a park bench for an impromptu picnic. Move on to the southern edge of the park and keep an eye out for horses!
Stroll up the west side of the park and visit the giant turtle fossil at the Natural History Museum. As you head back south, stop at the Museum of Art and Design on Columbus Circle. If you get there before the dinner rush, stop up at Robert on the top floor. Take a table at the window, enjoy a cup of tea or a cocktail, and bathe in the view.
You can visit New York, check out many of the iconic images and enjoy yourself heartily for very little money. Grab a slice of pizza and a Coke, or get a hot dog or falafel from a street vendor. Grab a window seat on a bus and ride from east to west and north to south for very little money. Monitor museum admission rates, and if they have a free day, get there early and be ready to stand in line. Bring good shoes and rain gear. Go people watch on Times Square. Have a wonderful time!