This post is brought to you by Emily Brathen (Emily is founder of bodyshape101.com).

Evidently, some people are currently health conscious. With the surfacing unhealthy lifestyle, from the foods they eat up to their daily rotation, they certainly need an outlet to release all the toxins in their body, may it be physical or emotional. Exercise helps the body to produce chemicals that make one feel good; sleeping, self- esteem and depression are only a few of the list that benefits from exercising.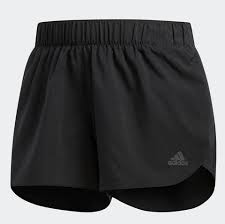 Our mothers are dealing with stress more than we do, so don't be surprised if you see them inside the gyms or taking a jog because just as you do, they need it too. While you may check for a piece of further information about running shorts at runningshorts.com, here's a small list of information about some types of shorts are that is the best for Moms.
Split Shorts
If you are looking for well-ventilated and running shorts that will allow you to move freely, this one is best for you. It's side splits offer more space for extra stretches you might need during running or any other exercises. Even runners who prefer longer shorts for most casual runs switch to split shorts for races because it allows them to move quickly without a feeling of constraint.
Patagonia Women's Strider Pro Running Shorts 3″
For moms who are seeking for a running short that offers comfortability and accessibility in one, the Stride Pro should be your go-to. From the leg openings to its stretchy fabrics, making it feel spacious, it also offers a considerable storage size for your keys, cards, and overlapping pockets for snacks.
Compression Shorts
Compression shorts are the type that is skintight and figure-hugging. For women who would like to highlight their beautifully formed bumps, this is the running shorts you would love to wear. Aside from the fact that it gives the right emphasis to a specific part of your body, it also serves as an aid.
It is tailored to help in muscle support, preventing quick fatigue when a person is active. It also helps in oxygen and blood flow and even prevents body friction and chafing. Its superior stretch allows for flexibility, no wonder they are considered the most comfortable type of running shorts by many.
Under Armour Women's Heat Gear Authentic Long Shorts
For women, especially moms who are looking for longer running shorts, don't chafe and stays put this one is perfect for you. Its lightweight fabric gives you an excellent flexibility range of movement without worrying about mid-run wardrobe malfunctions.
V-Notch Shorts
Its upside-down V-shape cutout quickly identifies it on the side of the leg seam, which also allows the wearer an extended scope of movement. As far as the length is concerned, women's v-notch shorts tend to be shorter compared to mens.
Nike Women's Core Tempo Lux 3″ Short
If you want to elevate your game by using a running short that is breathable, lightweight and allows you with enhanced mobility, you should get one of these. It features a tiny inner pocket and a waterproof-lined back zip pocket that will surely keep your valuables dry and secured.
Conclusion
A running short is a customized type of short that is worn by runners and people who enjoy physical activities. As these activities involve a lot of movements, there are few things one might want to consider in choosing what's best, and it should include both comfort and performance.
It is only customary to wear appropriate exercise garments and when doing so, it is mainly a matter of personal preference and needs. Whether you prefer a tight-fitting or the loose type, both will surely do the job in enhancing comfort and facilitating free movement.