I am a huge fan of Born Free Bottles.  In fact they are the only bottles I have used for my baby girl and she is now 10 months.  I love them.  So now that she is eating more solid foods it is time to introduce her to Sippy cups.  Born Free has several and I was excited to review their Training Cup and their Twist 'n Pop Straw Cup.  I love that they come in fun colors, I chose pink, of course, for my girly girl!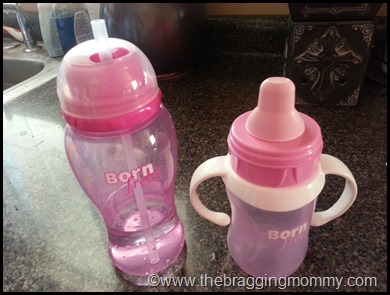 The Born Free Training Cup has a soft spout which baby girl really likes since it is a lot like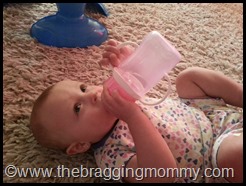 a bottle.  She took right to it and began drinking.  She doesn't quite understand the concept of tipping the cup up to drink but does just fine drinking from it while laying down (or with our help tipping it up for her).  I like that it is spill proof when you tip it upside down nothing comes out.  The handles are great and make it easy for baby girl to hold it.  This has the same size lid as the Born Free bottles so you can interchange it with their bottle nipples as well.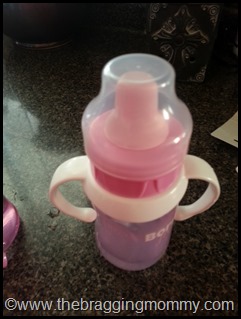 I actually had a couple of the Born Free Twist & Pop Straw Cups for my son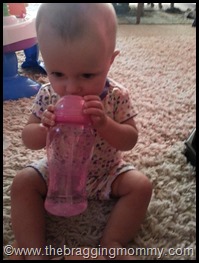 when he was a toddler and had a great experience with them.  They are perfect for baby girl because just last week she learning to drink out of a straw.  She loves having her own special straw cup and does really well drinking from it.  I really like that you just twist the lid and it closes and covers the straw. It can be a little tricky to get the lid off and back on when it comes time to clean it.  I find if I line it up just right it is easier but still presents a struggle.  I feel like that is the only downside and the benefits of the cup out weigh that one hassle.  This one is not spill proof so keep that in mind as well.
I highly recommend both Born Free Cups, they are a great way to transition baby from bottle to cup!
You can see all the Born Free Sippy cups and bottles at www.NewBornFree.com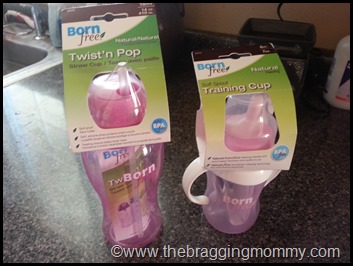 Born Free Training Cup 'n Twist & Pop Straw Cup get Bragging Rights!