This is a sponsored guest post.
If you're a parent interested in buying a house for your family, then there are many factors for you to consider such as the size of the lot, number of bedrooms and bathrooms, availability of a lawn or a yard, curb appeal, date of construction, maintenance, repair, and upkeep costs, commute, financing, and more.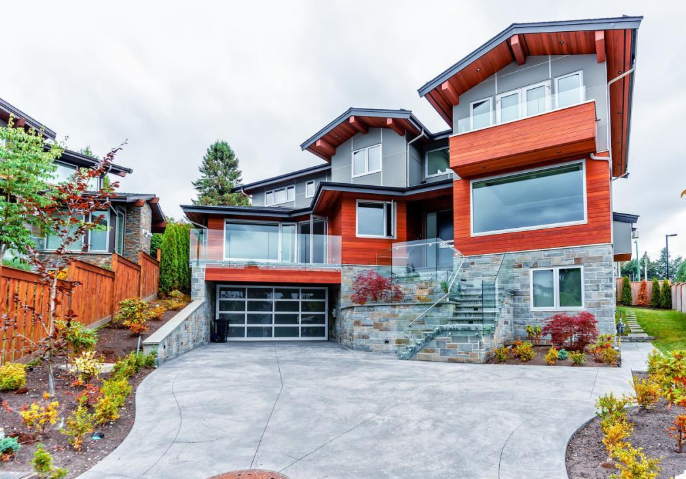 But even if you find an ideal house, your family may face challenges if it isn't located in the right neighbourhood. Here are a few reasons why you should look at the location when buying a house:  
Schools
Every school is different. While some offer larger classrooms, others offer more intimate learning environments. Likewise, some schools provide excellent math, science, and language learning programs, while others nurture artistic talents such as music and literature. Moreover, some schools cater better to children with special needs. With so much variety, it's important to find the right school for your child.
In a country like Canada, where there's a catchment system, most schools are assigned to neighbourhoods. This means that finding the school that matches your child's needs goes hand in hand with finding the right neighbourhood. This can be difficult. Finding the perfect school for your child's needs can be hard enough but finding the right school and the right neighbourhood can be especially challenging.
Instead of spending countless hours on various websites, you can get more info from SchoolQ to find your family's dream school and neighbourhood. Using impressive technology, this platform curates a wealth of data about schools and neighbourhoods and presents it on an intuitive website to help busy parents buy their dream home. What's more, it connects them with local real estate experts who are intimately connected to these neighbourhoods.
Amenities
Spending time outside the house and in the neighbourhood is important for any family's wellbeing. Aside from schools, the right neighbourhood should be close to some of the following amenities:
Green spaces such as parks, hiking trails, ponds, or lakes
Places for physical activities such as playgrounds and recreation centres.
Entertainment venues such as cinemas or bowling alleys
Eateries such as restaurants or cafes
Shopping conveniences like local stores
Healthcare facilities such as a walk-in clinic and a dental clinic
Having such facilities at a close distance is not only good for your family, but it can boost the value of your property over time.
The right neighbourhood should also have access to good public services. Such services are important for road maintenance, snow removal, garbage collection, and park upkeep. Public services such as public transport also help give residents more independence and mobility.
Low Crime Rates
Another advantage of finding buying a home in a good neighbourhood is the lower crime rate. In a good neighbourhood, your family will feel safer at home or when walking to the neighbour's house, park, or school. Peace of mind is scientifically proven to be good for the health, well-being, and future of young people.
Although the right neighbourhood can improve your family's lifestyle, wellbeing, and future, it can be challenging to find a good match. With the aid of modern technology, you can make the process easier and help your family thrive.