People love carpets because of the warmth and softness that they can give. It requires less maintenance than the hard surface floors like bamboo, tile, vinyl, wood, stone, and the like. Typically, regular vacuuming and you need occasional deep-clean scrubbing to keep your carpets looking good as new.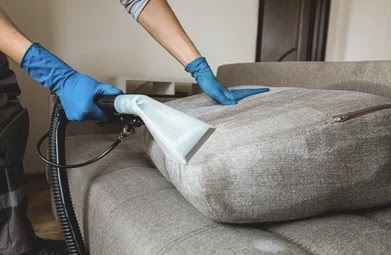 However, even with your best efforts, you can never avoid having messy accidents like spilling a coffee, splashing staining liquids, pet urines, and many more. To keep your carpet in its pristine state, you can either get professional carpet cleaning in Los Angeles or follow these 15 carpet cleaning pro tips to save your carpet.
#1 Use a Lint Roller for Stubborn Particles
Did you ever experience the difficulty of vacuuming your carpet filled with crumbs, hairs, and all other sorts of particles that you cannot remove? When doing your carpet cleaning alone, one of the issues is dealing with your long-haired carpets that even the powerful vacuum cleaners cannot clean the fibers properly.
Using a lint roller for your carpet's problematic areas is a good move. You can put elbow grease to it until you can collect all stubborn particles giving you a hard time. The time that you will spend on each carpet can be longer, especially for carpets that are too fibrous. However, it still depends on the carpet type that you have.
#2 Use a Squeegee for Eliminating Pet Hairs
You sure do love your pets. However, their furs can adhere to your carpets, making them difficult to remove by merely using a vacuum cleaner. Lint rollers might not help clean the entire surface area since some pets shed a little more. The use of a squeegee is more appropriate, especially if your carpets have short hairs.
Though its primary use is for cleaning your windows, you can use a squeegee to remove frost and other substances forming thin layers that can stick to a surface- like pet hairs on a short-haired carpet. Water your squeegee and use it just as you use it with your window.
#3 Use Iron for Stain Removal
Stains can be bothersome. These are the three-step processes that you can do for removing stains on your carpet.
Vacuum the stained area. Get rid of the hard particles that adhere to your carpet. After doing so, you can now focus only on the stains at hand. This step is crucial prep work.
Treat the area affected with a mixture of water and vinegar. Mix water and vinegar with a ratio of 3:1. For this mixture to take its effect, let it sit on the stained carpet for about five minutes.
Place a towel on the stained part and apply the heated iron. After doing the first two steps, placing a towel on top of the stained area with a heat applied is the final step. With the applied heat and pressure, the stain can transfer to the towel just like a temporary water tattoo works.
#4 Do not Rub, Just Blot
Though it might be an instinct to rub the dirt away, it can only spread the stain more. It can even lead to permanent discoloration on your fabric. It will help if you become aware of the cleaning solution you are using when you do the blotting method. Blotting works as you apply pressure on the stained spot, absorbing the liquid into the sponge or cloth you used. Focus on what direction you are blotting in to prevent the stain from spreading.
#5 Homemade Carpet Cleaner
If you have your carpet cleaner machine, the next thing that you would do is to buy a commercial carpet cleaning shampoo. However, choosing natural and safer ingredients is a better choice. These are the ingredients that you can use for your homemade carpet cleaner.
Hydrogen Peroxide- ¾ cup
Vinegar- ¼ cup
Essential Oils- 5 drops
Dishwashing Soap- 2 tablespoons
Fabric Softener- 2 tablespoons
Hot water- 1 gallon
These cleaner alternatives are much safer and work the same compared to the commercially toxic cleaners you buy from stores. Carpet cleaning in Los Angeles provides toxic-free products that are safe for you, your family, and even your pets.
#6 The Power of Baking Soda
It might be too frustrating to remove oil from your carpets. Hot water and blotting technique cannot work on this type of stain. Using baking soda to extract the oils from your carpet is one of the best alternatives. Apply it to the stained surface and leave it until the baking soda starts to absorb the stain. Though it produces a dry crust, you can effectively remove it with a vacuum leaving you a lighter stain. Once the oil is absorbed, you can now proceed to the dabbing technique.
Are you running out of time, and you want your carpets to spruce up for your guests in no time? Baking Soda can be a carpet freshener. What you need is a bottle of essential oil and baking soda. You can add ten to twenty drops of your essential oil of choice. If you want to have a fresh scent, you can opt for citrus oil. All you need to do is to dust this mixture to your carpet. Leave it for 5-10 minutes, then vacuum it up afterward.
Another use of baking soda is for the removal of pet odor. If you have pets inside your house, their smell can linger, especially their urine. Use a baking soda to absorb the scent and discoloration. Blot away the rest of the mess afterward. The power of baking soda can save you a lot. Don't you think?
# 7 Homemade Deodorizer
We all want to have a fresh and good-smelling carpet. That is why we do all means to keep it clean. But you need to be cautious with the cleaning products that you will be using. If you have children or pets at home, you can use this recipe to eliminate odor from your carpets.
Borax powder. Put one to two tablespoons of borax powder in a large container. Its purpose is for germ and microbe killing effects.
Essential oil. Before using one, make sure that it does not have a powerful scent. Too much fragrance can irritate your pets since they have a more sensitive smell. Adding ten drops of essential oil to your powder gives your carpet a fresh scent.
Baking Soda. To complete the recipe, add two cups of baking soda. Adding this ingredient will help in the elimination of odor.
# 8 The Power of Vinegar
Vinegar has several uses. It is one of the ingredients you can use for your carpet care needs, which works almost like your baking soda. If you want to use vinegar as your carpet cleaner:
Dilute it with equal amounts of water.
Apply it to the problem areas and wait for the material to absorb it.
After the mixture has been absorbed, run a spoon sideways along the carpet.
By doing this, the carpet loosens its fibers and comes back to its original texture.
#9 Restore your Carpets with an Ice Cube
Did you have a piece of furniture long placed on top of your carpet, and through time it leaves a mark? It might be unpleasant seeing these impressions, especially when you decide to rearrange the things inside your house. To restore your carpet's appearance, you can use an ice cube. Put it on the marked surface and leave it to melt. After doing so, blot the excess water, and iron the surface with a towel until it becomes dry. Once dry, you can fluff the area with your hand.
#10 Use Shoe Caps
Are you preparing for a special occasion in your house, and you don't want your carpets to have high foot traffic for that big event? Using shoe caps will help you prevent damaging your fine-looking carpets. Have people wear this inside your house. It can avoid imprints from shoes, boots, and the like. At the same time, it keeps cleaning to a minimum. Prevention is significant, just as maintenance. Carpet cleaning in Los Angeles can make your carpets stunning as it ever was.
#11 Use Area Rugs
Your carpets could wear out faster if foot traffic stepped on them. You can buy area rugs that you can place along with the areas that receive your guests. It will lessen your cleaning time and will maintain the cleanliness of your carpet a lot longer.
Final Thought
There are different types of carpets. They come in unique colors, sizes, shapes, textures, and materials used. Not every cleaning hack can apply to your carpets. You need to be careful when purchasing carpets. Knowing what the appropriate care they need is crucial. With this, you will determine what cleaning method you can apply to help it deal with the type of carpet you have. Professional carpet cleaning is still the best option in maintaining your carpet's original appearance. It does not only make your carpets clean, but it also increases their longevity. Carpet cleaning in Los Angeles provides high-quality carpet cleaning services. Feel free to contact your carpet cleaning service.