This is a sponsored guest post.
Among the most perplexing political issues today involves cannabis laws. Ironically, the often-maligned plant has sparked a rare moment of bipartisan support with the signing of the landmark 2018 Farm Bill. Under the letter of the law, industrial hemp and hemp-derived products such as cannabidiol (CBD) has been legalized at the federal level.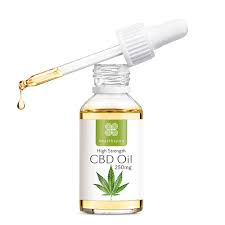 With this breakthrough, both lay observers and botanical enthusiasts rightfully assumed that CBD products fall under the purview of federal regulations and controls. With the Farm Bill catalyzing an explosion of legal cannabis product manufacturers and retailers, CBD and other hemp-derived products (including hemp seed oil) have penetrated both mainstream and specialty outlets.

Given this widescale distribution and the growing public awareness of CBD therapies and solutions, many consumers have purchased such products under the assumption of regulatory standards. While CBD products must abide by the same laws and requirements as Food and Drug Administration (FDA) regulated products, very few retail CBD products are in fact regulated by the FDA.

To clear up some of the confusion that surrounds CBD and the regulatory environment, we at Nug Republic put together a helpful guide. Below, we will discuss the following points:

CBD and Schedule I classification
FDA-regulated cannabis solutions
Best practices
CBD and the Schedule I Specter
Prior to the Farm Bill, industrial hemp and CBD fell under de facto legalization. Especially after the shocking results from the 2016 general election, a record number of states voted for cannabis legalization to varying degrees. As such, it really didn't make sense for federal authorities to crack down on an emerging economic machinery.

After all, multiple states suffered budget shortfalls, many of them severely. Economic deterioration was one of the contributing factors for Donald Trump – a real estate mogul and businessman – taking a surprise victory. For the feds to take any kind of punitive measures would simply represent a massive step backwards.

However, despite individual states legalizing cannabis, the underlying plant remained a controlled Schedule I drug. Technically, the federal government reserved the right to enforce cannabis laws, including the direct approach – knocking on (or down) your door.

Thankfully, the Farm Bill helped to bring some clarity on this subtle but brewing conflict between state and federal law. As mentioned previously, the measure legalized industrial hemp and hemp-derived products. This facilitated the robust growth of CBD, so long as they were derived from industrial hemp, which contains less than 0.3% THC content.

However – and this is a major sticking point – CBD by itself is not necessarily legal. The overriding issue is that cannabis remains a Schedule I drug. What the Farm Bill does is legalize hemp-derived CBD. Using CBD derived from any other source may likely lead to the same penalties as illegal marijuana use and possession.

CBD and FDA Approval
Because of the nuances involved in the federal oversight of cannabis-based products – and despite the Farm Bill – the concept of FDA approval for CBD is a perplexing one. It's also an area that is very much in motion. Currently, the FDA and the rest of the federal machinery are working on delivering clarity to the topic of CBD.

Primarily, the concept of FDA approval is so vexing is the Schedule I classification. As we discussed, cannabis remains a controlled substance, as are cannabis' organic compounds known as cannabinoids. Hemp and hemp-derived products are legal, but here's the scientific reality – CBD from hemp or CBD from another cannabis strain is still CBD.

Under the current framework of the FDA, cannabidiol, as a cannabinoid of cannabis, is technically a Schedule I substance, irrespective of the source. Essentially, the FDA looks at CBD from a scientific perspective, while the Farm Bill addresses CBD from a legal point of view.

Invariably, of course, confusion reigns. Within the broader cannabis industry, federal treatment of CBD is one of the most discussed and debated topics. We don't expect much to change unless the U.S. decides to de-schedule cannabis completely.

From a practical perspective, asking the FDA to regulate CBD (under the current legal environment) is akin to asking the agency to regulate cocaine or heroin: it may happen, but only under very limited and controlled circumstances.

Not surprisingly, the FDA has only officially approved a small handful of cannabis-based therapies. They are:

Epidiolex
Marinol
Syndros
Cesamet
Please note that all these treatments require a medical prescription. As of now, the FDA has not regulated any retail CBD products, nor does the agency approve of any statements pertaining to the treatment of any conditions or diseases.

Best Practices for CBD Use
Because of the evolving nature of CBD legislation and enforcement, prospective buyers of such products should carefully consult independent reviews of them before making a purchase. As well, you should carefully examine the labels of your target CBD products, as well as read independent testing results.

Thus, due diligence has become an increasingly important task when it comes to CBD consumption. As things stand practically, cannabidiol operates under a rather loose framework. By that, we mean certain manufacturers may not have the most stringent requirements regarding advertised THC content (i.e., 0% versus "trace amount") and other advertised cannabinoid levels. A lack of clear standardization implies that you may get more of a certain substance than you were anticipating.

However, the lack of FDA approval with retail CBD products does provide end-users with a key advantage. Due to the fact that the FDA is adamant about false advertisements, any CBD product that purports to address a specific condition or disease is suspect. And if a manufacturer is willing to play loose with federal law, there's no telling what else could be going on with that product's quality control.

Ultimately, educating yourself and keeping up to date on key cannabis issues are your best tools. In addition, it's vital to purchase CBD products from reputable retailers like Nug Republic. As long-term partners for CBD customers, we are incentivized to deliver excellent service with products you can trust.