This is a sponsored guest post.
Garbage disposals are the average kitchen's workhorse. Not only are they capable of sucking away food waste, but they can also slurp up flat soda, plus they generally help to make homes much less wasteful and more eco-friendly.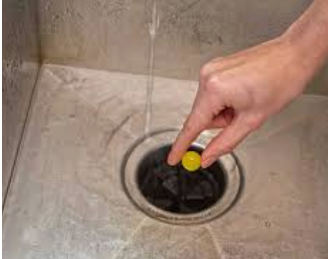 At Green Star Plumbing Company, we are aware of many simple ways of making sure you keep your garbage disposal working as well as it is able.
What not to put in a garbage disposal
To begin with, it's crucial to recognize that certain things should never ever be put into the garbage disposal. These include coffee grounds, liquid grease, fibrous materials, any bones, fruit pits, and pips, or eggshells.
The rule of thumb should be: if you think something has the capacity to dull your system's blades, cause the disposal pipes to clog, or otherwise impede the performance of the garbage disposal leaves it out.
Regularly clean a garbage disposal
The next most important thing is to ensure your garbage disposal is regularly cleaned. For deep cleaning a garbage disposal system follow this step-by-step procedure:
Flush the system with water
This should dislodge any loose dirt, grime, and food waste. The most effective way of doing this is by making sure you plug the opening to the garbage disposal and fill the sink with about three inches of standing hot water.
At this point, it helps to add dish soap, which should be swished around. After this, remove the plug so it allows the water to flush the disposal's pipes. The reason hot water is required is that it liquefies all the grease and other forms of crud that builds up on pipe insides.
Throw in some ice cubes and salt
Don't be fooled into thinking is an unnecessary and peculiar step. It works. What needs to happen when two cups of ice and one of the salt have been put into the disposal you turn it on. There'll be a loud noise, but not to worry it is part of the process.
Then allow water from the tap to run throughout the process. The combination will remove the sludge and any other debris from the disposal's inner walls. One bonus of this step is that your garbage disposal blades will be sharpened by the grinding of the ice works. This will improve the garbage disposal's overall performance.
Give the garbage disposal a good scrub
Never put your hands inside your garbage disposal! This stage should always be done with something like a long-handled scrubbing brush or any old toothbrush you no longer need. The aim is to reach inside the inner walls and manually clean any remaining debris. This can be done simply with water, but you can use some dish soap so you can be especially thorough. As with all previous steps, the system should be rinsed with water afterwards.
After following these steps the garbage disposal should now be nice and clean. Throwing some citrus peels or any essential oils will further freshen up this useful appliance giving it an added fresh scent.
If you are interested in installing a garbage disposal system, are looking to replace what you already have, or want a clog cleared that you can't handle yourself please do not hesitate to get in touch with the pros at Green Star Plumbing Company.