I received this stroller for my review. All opinions are my own.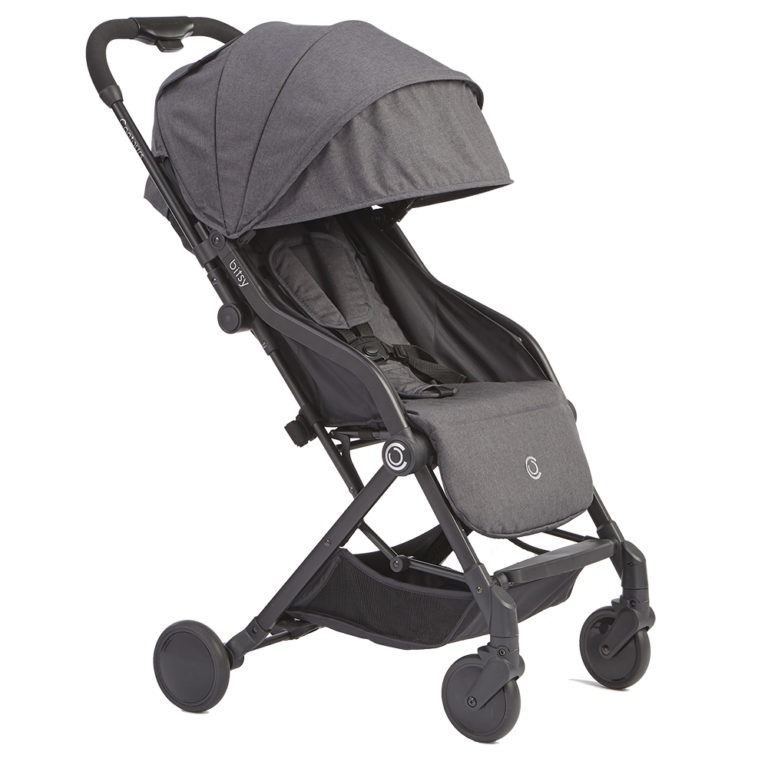 "The best travel stroller for infants AND toddlers! The Contours Bitsy is ultra-lightweight at only 13.5 lb. and airline-friendly. This stylish, compact fold stroller is a breeze to open and close with just one-hand. Best of all, the Contours Bitsy is compatible with over 30 infant car seats, no separate car seat adapter required! Easy to use with a simple click, the Bitsy is a high-value travel system stroller without extra gear."
I was super excited to get the chance to try out the Contours Bitsy stroller with my 3-year-old daughter. She is very tall for her age so I wondered if she would still fit, I'm happy to report that she does! That makes this stroller a great commodity for anyone with a baby, it will grow all the way through the toddler years without a problem.
This stroller was extremely easy to put together. I only had to attach the back wheels which was so simple. As I first glided this stroller across my kitchen tile, I could hardly believe how smooth it is. Seriously, so smooth! It feels like a dream as I push it.
I am IN LOVE with how easy it is to open and close this stroller (watch the video below to see how easy), It's the easiest opening stroller I've ever owned and because of this blog I have owned at least 16 strollers.
Another feature I really appreciate is how small and compact it folds. It doesn't take up very much space in my car which is great while traveling as a family of 5. And it even has a carrying handle on the bar when folded that makes it even more comfortable to transport.
Things that are Brag Worthy:
Ultra-lightweight at 13.5 lb
One-handed compact fold
All-wheel suspension for a smooth ride
Full-size reclining seat for comfort
UPF 50+ expandable canopy with peek-a-boo window
Seat reclines about 140 degrees
Adjustable leg rest
This stroller is fabulous and easily my favorite compact stroller to ever own! The price of $179 is a little high for a compact, but it is worth every penny in my opinion. It will most likely become your favorite too and be your everyday stroller as it is for us.
Learn more about this stroller as well as where to purchase at contoursbaby.com
The Contours Bitsy Compact Fold Stroller gets Bragging Rights!