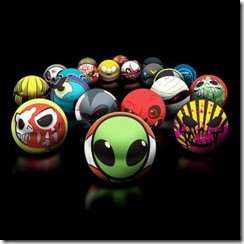 DaGeDar is the next Big Thing in toys for kids!  We were so thrilled to be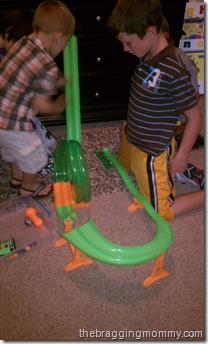 chosen to host a DaGeDar in home party for the boys.  DaGeDar are collectible ball bearings with fun designs on each.  Your kids can collect them and use the tracks and launchers to play.
We were sent the Two Lane Battle Jump Raceway along with a launcher, flip action carrying case, and a whole bunch of DaGeDar Balls.  The boys were super excited as we got each out of it's package.  They quickly decided which were their favorites (based on all the really cool designs).  They built the track and started racing their DaGeDar's against each other.  The design of this raceway is fun because they can hold the ramp at different angles and get different results.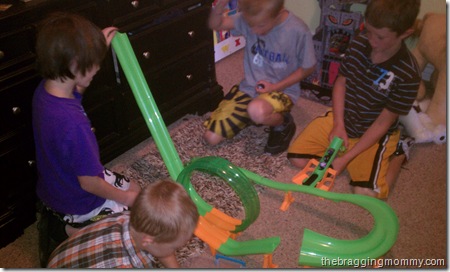 My 3 year old even loves them and it's really cute cause he calls them "scary balls".  I think he calls them that cause some of them have scary faces 🙂 It's really funny to hear him talk about them.  But just like the older boys he is smitten with DaGeDar.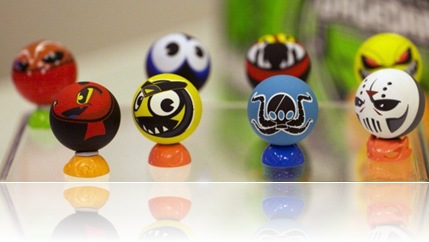 They had a blast playing with them and their friends were excited to be able to take some DaGeDar's home with them.  They were all saying how they couldn't wait to get more DaGeDar's and a track of their own.
Another really fun thing about these DaGeDar is that each one has a number on the back that your child can enter into the DaGeDar website and register.
Based on how much the boys loved all the DaGeDar items we were sent, I can say that DaGeDar is definitely going to be the must have toys for boys this year!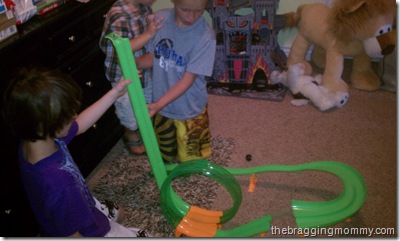 DaGeDar is a huge hit with the boys at our house!
Look for DaGeDar in stores starting August 8th.
DaGeDar gets Bragging Rights!
*I received DaGeDar Products for an in home party through MomSelect.