This is a sponsored guest post.
Not all cruises are the same especially when you are traveling with your kids. Figuring out the best cruise destinations suitable to you and your family's preference is essential. Cruises should provide an impressive and memorable experience for you and your family.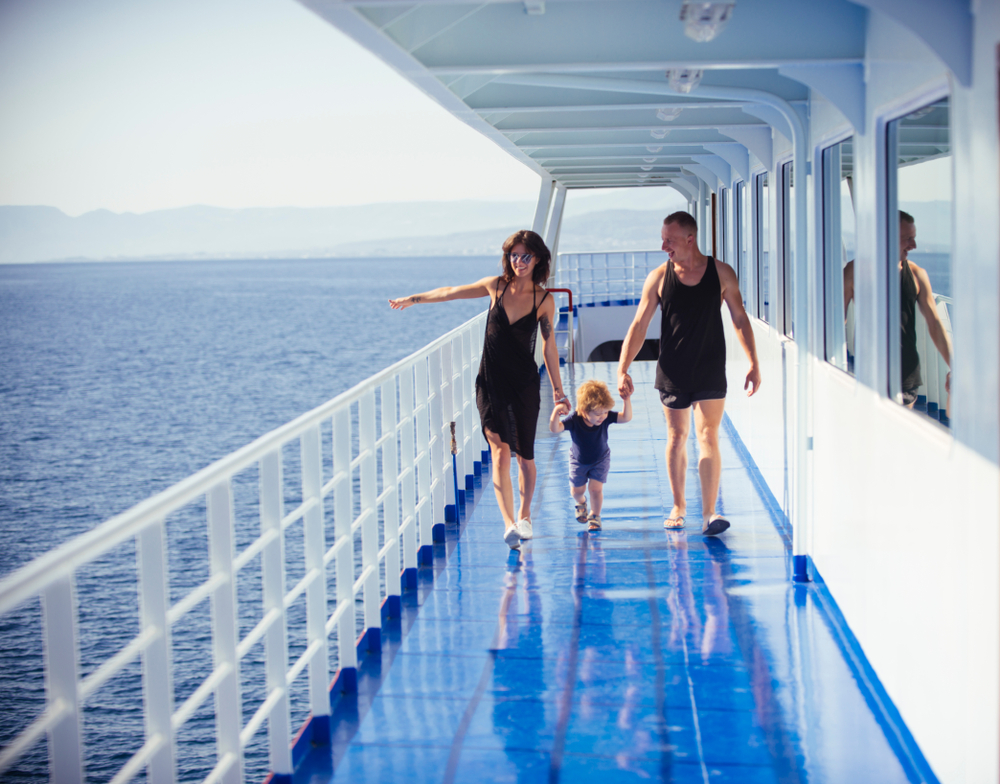 Picking out the best out of the best, there are cruises out of Fort Lauderdale which will amaze you with excellent packages. From the foods and lodging to the activities and getaways for one set price, everything will be splendid.

1. Alaska's Inside Passage
Alaska's Inside Passage cruise makes stops in Glacier Bay National Park, Skagway, Juneau, and Ketchikan. The full support and active participation of Glacier Bay National Park and the Discovery Channels are the most enjoyable for kids. Adventures kids who are more inclined with thrill and exciting activities would surely love the program especially the crab sort challenge.

Some cruise lines also offer travel along Tongass National Forest, Frederick Sound, Tracy Arm and other more places along Inside Passage. Admittedly, not only the kids will have their fun time but even parents who wanted to find some relaxation.

2. Costa Rica
Costa Rica is another good place to visit and take a cruise with. There are so much fun activities both for kids and parents to take on. For family adventures, zip lining and swimming with sea turtles are some of the great examples. Parents who wanted to relax and take their time to unwind may also take on some sedative activities. These activities may include onboard spa treatments, rainforest explorations, whale watching, or go off swimming.

3. Galapagos Islands
Galapagos Islands cruise is also perfect for families. Kids may enjoy various fun and informative activities. They may also learn more about Charles Darwin's theory of evolution in a more understandable manner. Learning to be in unity with nature is one of the primary things you will gain on this trip.

For your children, they will learn to appreciate more the nature, the animals, and our natural habitat. Although environmentalist are quite strict on their rules of keeping away people, you may still enjoy endangered species by looking afar. You may also take some photos and witness unusual and unique wildlife like marine and land iguanas, reef sharks, and many more.

4. Mexico's Sea of Cortez
Taking a cruise to Mexico's Sea of Cortez is also a great and fun experience for you and your family. Your kids will have the chance to enjoy swimming with wild dolphins. Some ships offer more assistance to kids, allowing them to take underwater photos together with the dolphins. The experience will surely be a great bonding time for you and your family.

5. Cuba Cruise
Cuba is also one of the best places to cruise especially for families with kids. Making stops at the Great Stirrup Cay, a private island in the Bahamas is a great experience you should never miss. White sand beaches and water adventures together with sea turtles and colorful fishes awaits the guests. Your kids will also love the experience of swimming and getting close contact with these marine animals. You can also peacefully glide along the coastline in a kayak, and make your version of a yummy taco, and feel the ocean.

6. Western Caribbean Cruise
If you and your family are more interested in exploring exotic and far-off trips, this one will be the best for you. Not will you only get to explore and learn more about animals and different species, your kids will also love the experience. Cruises to the Western Caribbean will usually have stops in Roatan, Harvest Caye, and Costa Maya. Sky Coursing is also one of the things your kids will surely love. Some ships offer this, while others don't, depending on your preference, this adventure is also a nice thing to take note.

7. Bermuda Cruise
If you are looking for an exotic and full of sophistication trip destinations, cruising to Bermuda must be one of your lists. If you choose to have a Bermuda cruise, you should prepare yourself to witness the all majestic Royal Naval Dockyard. It is the most famous port in the island. You and your kids will also surely love to explore the King's Wharf and learn more about British naval history.

Bermuda's Maritime Museum is also a place you should never miss. If you love history and fine arts, pieces of literature, and artifacts with long and hidden stories, the area will truly astonish you.
8. Greece and Greek Isles Cruise
If you are into arts and poetry, exploring the ancient ruins of the birthplace of literary works is best suited for you. From temples, amphitheaters, exploring the mysteries of the past, to the dramatic sunsets across crystalline waters is all you've got. This will also be an informative and history-riched trip for you and your family. Get the chance to enjoy a village life, explore the Mediterranean waters, and have a thrilling experience with the volcano of Nea Kameni. All these experiences will be an exciting and thrilling one for you and your kids.

The Bottom Line


Cruising is one of the best ways to bond and create memories with your loved ones and families. Cruise ships fully understand your need and desire to take high-valued service and enjoy your time with your family. There are a lot of cruises for families which offer high-value service to you and caters your kid's needs. The choice falls on which type of vibe you wanted to enjoy and experience.