Take this week's video challenge, and get your kids excited about their teeth with the right dental-care tools!
Healthy teeth start with healthy habits, and it's never too early to equip tots with the tools they'll need. But of course, regular checks with the Dentist in San Francisco is also necessary in maintaining good dental care. Our products provide an array of items to bring fun to the forefront while brushing up on dental care.
TIPS FOR THE CHALLENGE:
Let your kids pick out a tooth brush or paste with their favorite character to keep things fun
Sing a silly song while kids brush to make the activity exciting and help make sure they brush teeth thoroughly
Help your kids understand the importance of good oral care by showing empathy when they protest the daily activity
Halloween is just around the corner and that means candy! How do you get your family to take care of their teeth after snacking on treats? I personally make sure my kiddos always brush after munching on candy.  Not only does it teach them a very good habit.  It will help us to avoid very costly and traumatizing dentist visits 🙂
This weeks products:
1 Listerine Smart Rinse
This "Phineas & Ferb"-themed mouthwash includes an added kick for kids by tinting food particles and bacteria, leaving
proof in the sink of a cleaner mouth.
2 Reach Youth Toothbrushes
These kid-friendly toothbrushes boast bi-level bristles, and with "Phineas & Ferb" in hand kids will keep clean teeth a top priority.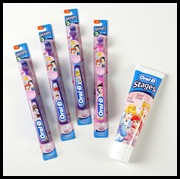 3 Oral B Stages – Toothbrushes & Paste
Oral B Stages toothbrushes and paste are specially designed to address children's needs at every stage of oral care development. And the colorful Cars-inspired products mean kids are sure to experience a brush with magic!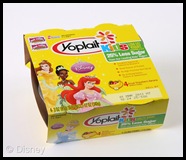 4 General Mills Yogurt – Yoplait Kids and Go-Gurt
Healthy snacks like Yoplait Kids, along with the conveniently portable Yoplait Go-Gurt, give kids and moms something to smile about.
You can print out a chart to hang in your home and your kids can check off each day as they work to achieve the goal of Taking Care of Your Chompers.
Check out the D-Lightful Living Facebook Page to see this weeks challenge, print out a chart for your home, see the products, and enter the weekly giveaway!