This is a sponsored guest post.
The leg of the Italian boot (from Campania up) tends to get the lion's share of the attention. Travellers flock to the Amalfi Coast to drive its winding cliff-side roads and soak in its dramatic Tyrrhenian coastline. They line up to take pictures of the Leaning Tower of Pisa, framed as though they're propping it up by sheer strength. They tour Rome's Colosseum, Florence's Uffizi Gallery and the fashion districts of Milan.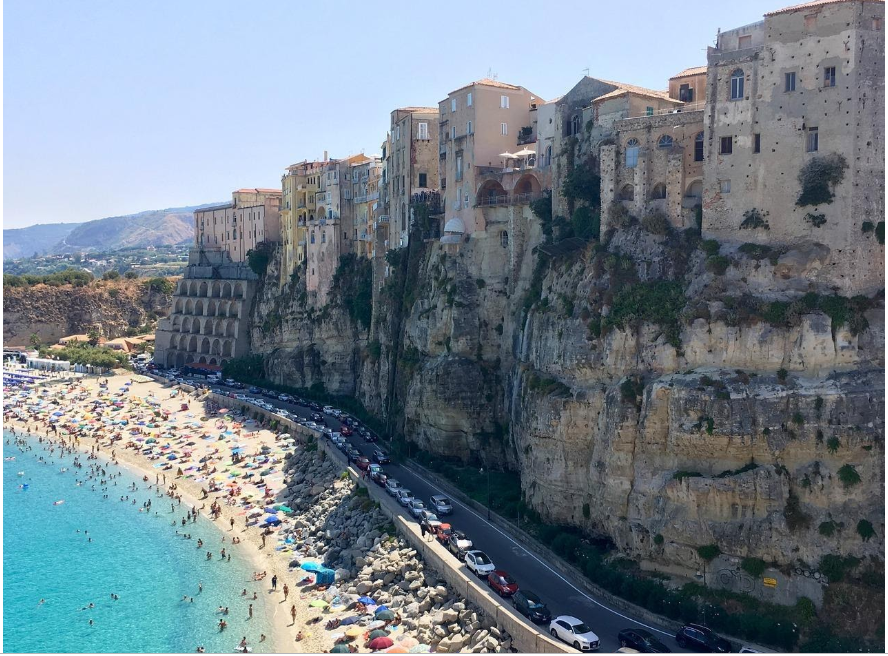 Those are all fascinating trips, to be sure. But what about the toe, that less-travelled region of Italy? For those looking to expand their Italian purview — and nab a five-star travel deal for an affordable price, head to Calabria. The region is relatively untouched by other tourists, and if you book through Travelzoo's last minute vacations the overall price is surprisingly accessible.

Every bit as beautiful as its northerly counterparts, Calabria is the perfect last-minute getaway if you're looking for a unique Italian experience. Here's what to know before you go, as well as a few places of interest.
What to Know
Calabria is a region of extremes: its rocky, olive-covered hills give way to a dramatic, sandy coastline, with easy access to the emerald blue Mediterranean. Its punchy, spicy food is tempered with freshly baked breads and brawny red wines. Its cities are at once characterful in their crumbling architecture and alive with the chatter of cafes and trattorias.

The best way to travel here is through a last minute deal with Travelzoo, which often posts package deals to the South of Italy that include multi-room accommodation for a fraction of the price you'd pay on the Amalfi Coast. And since Air Italia touched down in Canada, flights to the Italian South are becoming increasingly common and affordable.

Once in Calabria, the train is a fantastic mode of transport, affording you unspoiled views of the countryside. Typical Calabrian itineraries feature lounging on the beach (the Tyrrhenian side has more to offer in terms of beaches) and exploring the historic city centers of the region.

Where to Go
It's hard to travel in Calabria and not stumble upon somewhere beautiful and overlooked. To maximize your beachside enjoyment and small town charm, however, here are a few top picks for Calabria:

Tropea – if Calabria has a "tourist spot" it's likely Tropea, although those tourists are still inordinately Italian. Famous for its cliff-top castle, world-class beaches and eponymous red onion (which features heavily in local dishes), Tropea is a perfect spot for the two most popular Italian pastimes: relaxing and eating.
Reggio Calabria – If you're looking to book a Travelzoo package to Sicily, this is your perfect Calabrian tie-in. A quick boat trip from the Sicilian port of Messina, Reggio Calabria has all the rugged charms of the Sicilian seaside, with fewer tourists. Come for its beaches, but stay for its blend of Greek, Venetian and Neoclassical architecture.
Cosenza – Head inland, and you'll find one of Calabria's most exciting cultural hubs, Cosenza. Alternatively held throughout history by the Lombards, the Normans, the Spanish, and a laundry list of other empires, Cosenza bears marks of its rich history everywhere, from its varied architecture, fascinating museums and distinctive cuisine.
Get inspired to see the Italy less travelled. Score a luxury, last-minute package deal on Travelzoo for an affordable price, and explore the lesser-seen toe of this beautiful country.