I attended an advanced screening of this review. All opinions are my own.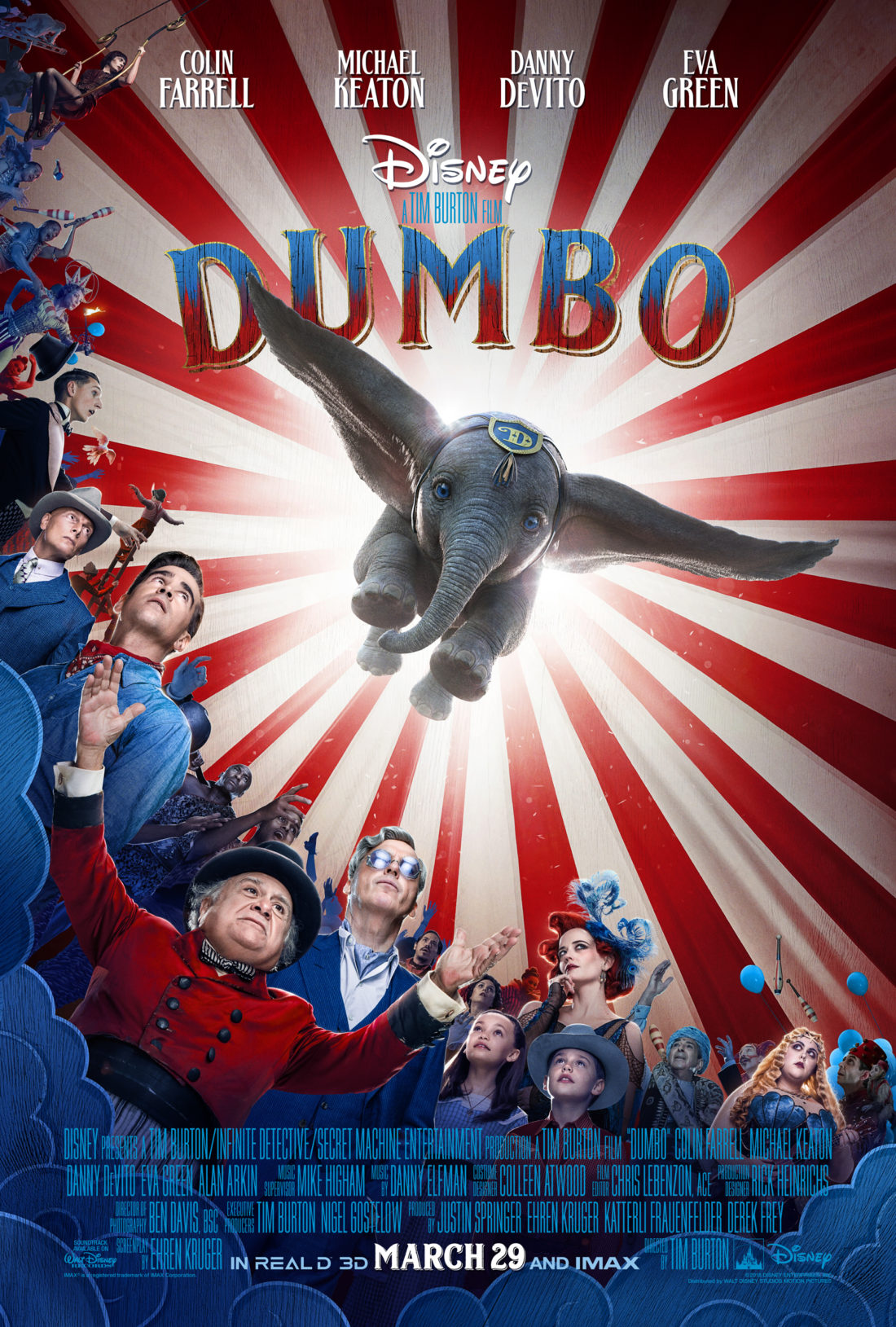 "From Disney and visionary director Tim Burton, the all-new grand live-action adventure "Dumbo" expands on the beloved classic story where differences are celebrated, family is cherished and dreams take flight. Circus owner Max Medici (Danny DeVito) enlists former star Holt Farrier (Colin Farrell) and his children Milly (Nico Parker) and Joe (Finley Hobbins) to care for a newborn elephant whose oversized ears make him a laughingstock in an already struggling circus. But when they discover that Dumbo can fly, the circus makes an incredible comeback, attracting persuasive entrepreneur V.A. Vandevere (Michael Keaton), who recruits the peculiar pachyderm for his newest, larger-than-life entertainment venture, Dreamland. Dumbo soars to new heights alongside a charming and spectacular aerial artist, Colette Marchant (Eva Green), until Holt learns that beneath its shiny veneer, Dreamland is full of dark secrets."-©Disney
I have been loving the live action Disney remakes and I have been pretty excited to see Dumbo. I got even more excited when I found out Tim Burton was directing it. I am a huge Tim Burton fan. My friend and I both really enjoyed Dumbo.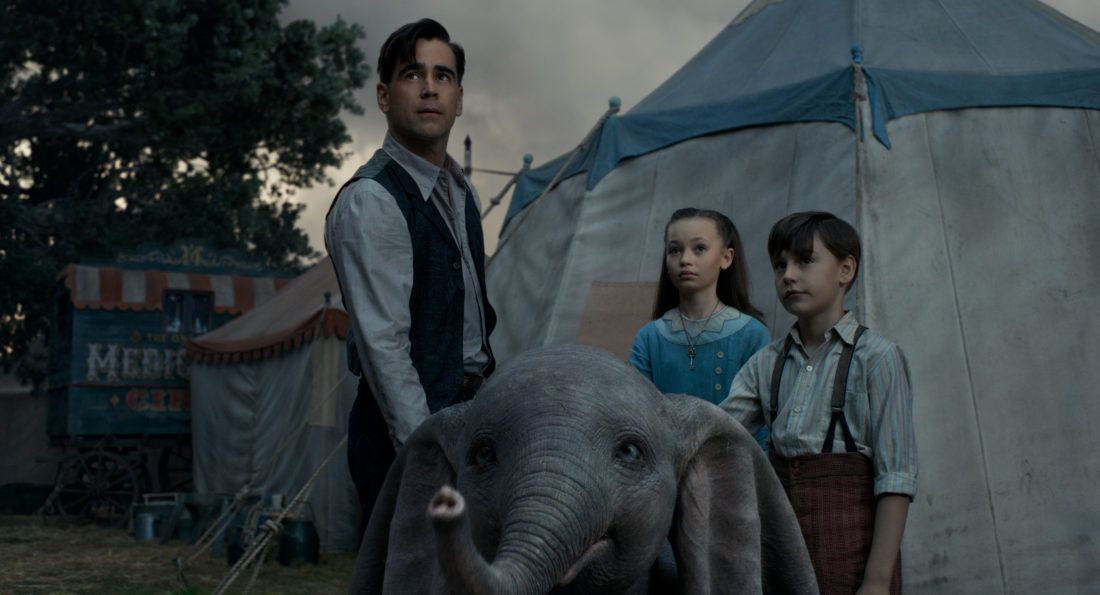 Visually, this movie does not disappoint. I have always loved the look of Tim Burton films. They are so colorful and artistic. I feel like Tim Burton really got to have a lot of fun with designing and directing a movie about the circus. The sets and the costumes in this movie were incredible. For me the visual highlight of the movie was the character of Dumbo. He is animated incredibly well and he was so cute. He was seamlessly integrated into the live action environments.
I really liked the storyline of the film. This movie is not a retelling of the original film. There are several references to the animated film but this movie tells a new, different story. I loved the messages in the film about the importance of family and believing in your own dreams.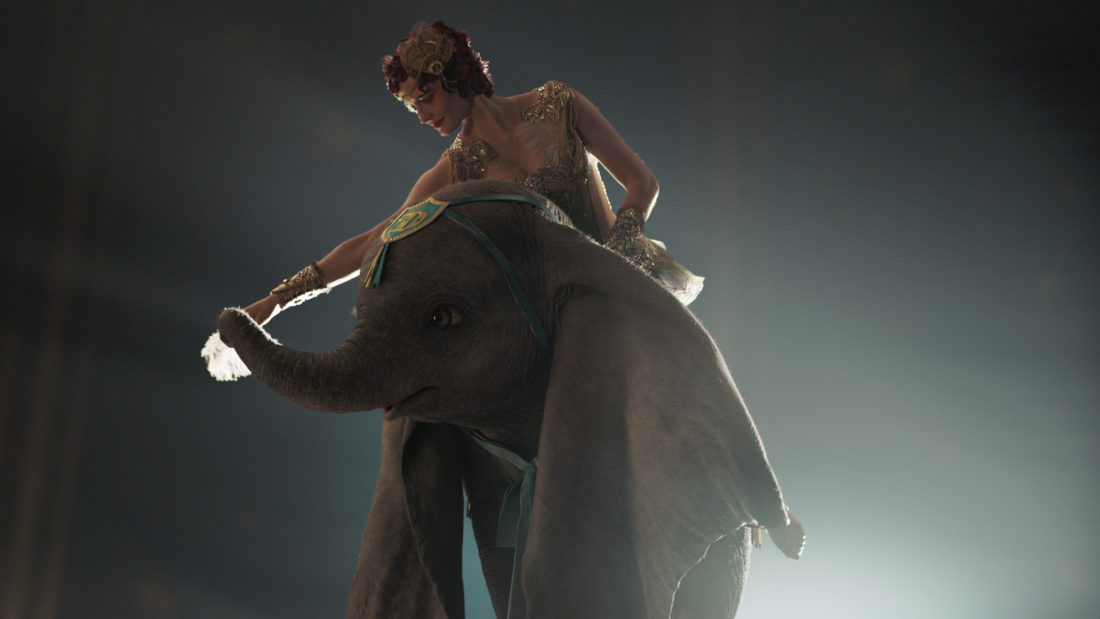 This movie is rated PG "for peril/action, some thematic elements, and brief mild language." This movie did have a few dark, sad moments but I think that most kids will be okay seeing this movie.
I really enjoyed Dumbo and I can definitely recommend it!
Dumbo gets bragging rights!!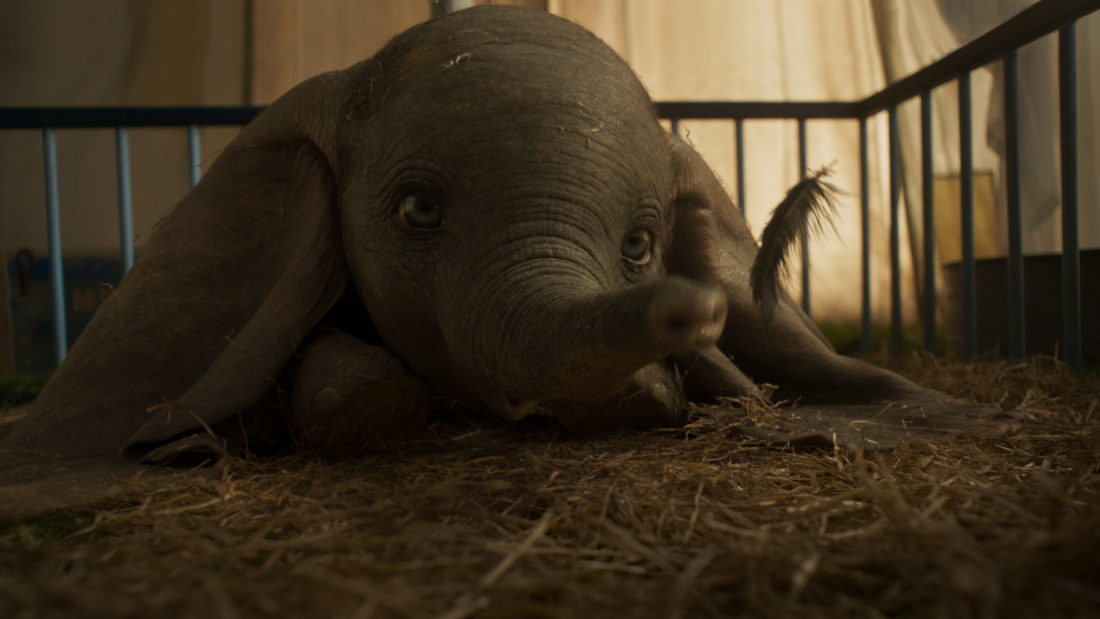 Dumbo is now playing in theaters!
Visit the Official Disney's Dumbo Website
Like Dumbo on Facebook
Follow Dumbo on Twitter
Follow Dumbo on Instagram