I attended an advanced screening for my review. All opinions are my own.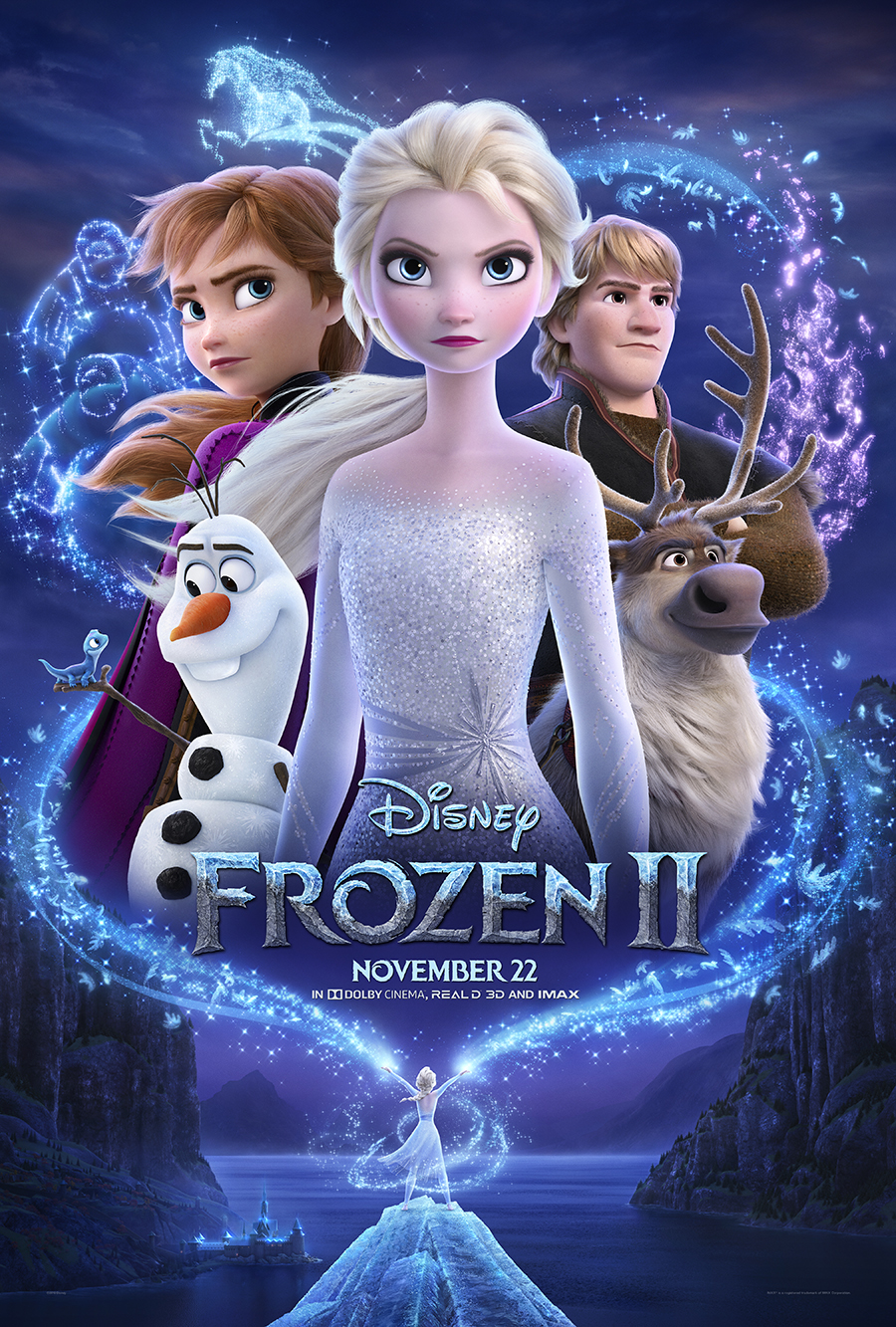 "Why was Elsa born with magical powers? What truths about the past await Elsa as she ventures into the unknown to the enchanted forests and dark seas beyond Arendelle? The answers are calling her but also threatening her kingdom. Together with Anna, Kristoff, Olaf and Sven, she'll face a dangerous but remarkable journey. In "Frozen," Elsa feared her powers were too much for the world. In "Frozen 2," she must hope they are enough. From the Academy Award®-winning team—directors Jennifer Lee and Chris Buck, producer Peter Del Vecho and songwriters Kristen Anderson-Lopez and Robert Lopez—and featuring the voices of Idina Menzel, Kristen Bell, Jonathan Groff and Josh Gad, Walt Disney Animation Studios' "Frozen 2" opens in U.S. theaters on Nov. 22, 2019."-©Disney
My whole family has been so excited to see Frozen 2. We are big fans of the first one at our house. My kids watch it on a regular basis. Our whole family loved Frozen 2.
I loved the animation in Frozen 2. It was as visually stunning as the original film, especially any time Elsa's powers are involved. I thought that the movie had a great storyline and some fun new characters. It was exciting to find out even more about Elsa's powers and the history of Arendelle.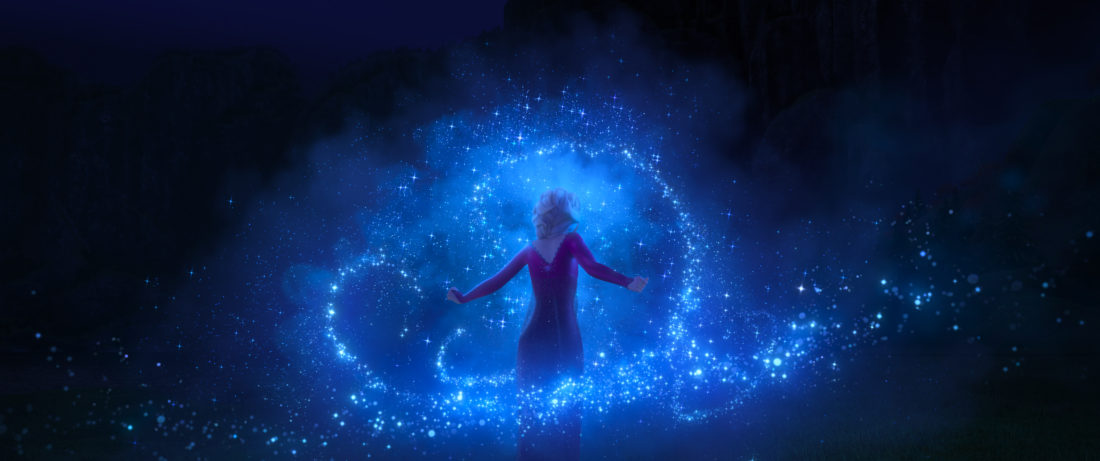 The vocal performances and musical numbers in the movie were fantastic. We have been listening to the soundtrack nonstop since we have seen the film. I was worried that the music would not be as catchy and memorable as the first film. I was very wrong. There are several fantastic musical numbers in Frozen 2. We love Elsa's main number, Into the Unknown. I feel like it is just as memorable as Let It Go was in the first film. My kids absolutely love Olaf's number, When I Am Older. I was so excited that Kristoff finally got his own big musical number. I felt like Jonathan Groff's fantastic singing voice was underutilized in the first film. His song, Lost in the Woods, is fantastic. Kristen Anderson-Lopez and Robert Lopez definitely created a fantastic soundtrack once again.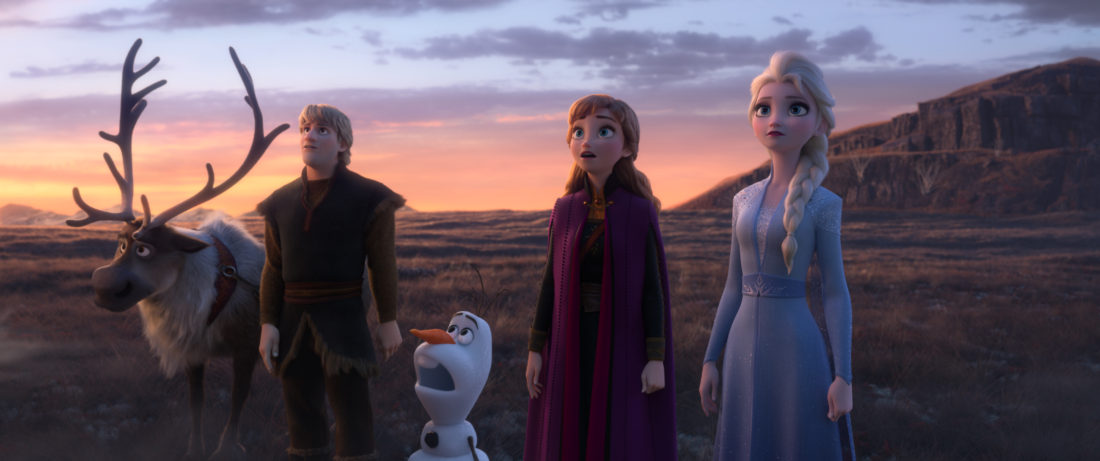 Frozen 2 is rated PG "for action/peril and some thematic elements." I did feel that Frozen 2 did have a darker storyline than the first film. There were a few moments that did scare my kids. The movie has some sad moments about loss, death, and change. I liked that this movie helped discuss these subjects on a level that little kids can understand.
My family and I loved Frozen 2. We will definitely be seeing it again! Make sure to stay through the credits. There is a really fun scene at the end of the film.
Frozen 2 gets bragging rights!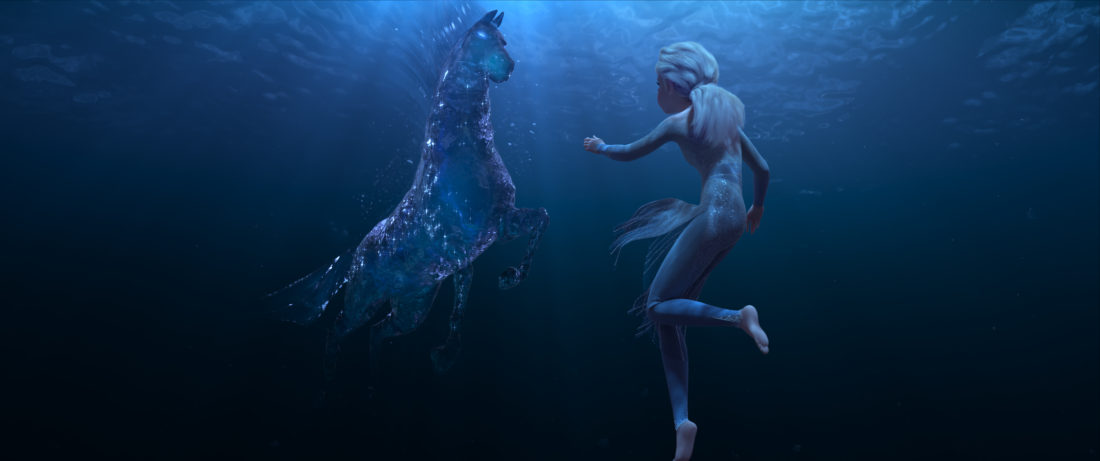 Frozen 2 is now playing in theaters!!
Like Frozen on Facebook
Follow Frozen on Twitter
Follow Frozen on Instagram