This post is brought to you by Bjorn Net.
Looking for a great bed, you have found it.
We all love our beds. We spend a lot of time in it and that makes it a piece of furniture very dear to our hearts. Buying a bed or a bed frame is a major decision because of a lot of reasons like health, comfort, room size, bed size etc. Now, finding the right bed can be a bit stressful since we more often than not, have to feel, see the bed itself before we make a buying decision. How important our beds are, is a fact that most individuals know and agree on. Even when going on vacation, we would often call ahead to find out what beds are available in the hotel, resort, bed and breakfast we would be staying in so we can be as comfortable as possible. Finding a one stop shop for your bed buying decision is a must and you can get that in IKEA.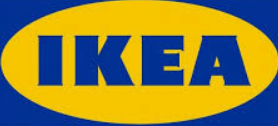 IKEA is a Swedish-founded multinational retail group located around the world that designs and sells ready-to-assemble furniture, kitchen appliances and home accessories, among other useful goods. IKEA affords consumers the opportunity to own furniture that they can assemble themselves encouraging a do-it-yourself mentality. With thousands of innovative products available to consumers, this retail brand has risen to become the world's largest furniture retailer since 2008. It was founded by one of the 10 richest people in the world according to Forbes 2015 and worth over $40 billion.
IKEA is known for its eco-friendly, simple, modern designs, continuous product improvement, low cost and operates 52 IKEA stores around the world.
There are a variety of beds available on IKEA. Let's run down the list.
Full, Queen and Kings beds
One of the most popular beds for individuals or couples. This bed is available within the price range of $99 to as high as $2000.
Twin beds
Gives you the option of more space either for a single person who wants space to move around or for two people. The twin bed goes for as low as $69 to as high as $1500.
Guest beds and Daybeds
Thinking of a sleepover or parties? Then a guest bed also called trundle bed or folding bed are the best. They are a pullout second bed from underneath your bed frame and offer the solution of a comfortable night sleep for your guest. With a price range of as low as $79 to as high as $299
Beds with storage
This bed comes with storage most often underneath it. The storage could be a row of let's say, four drawers or two drawers or one large drawer. The queen storage bed is a pretty popular buy as it gives you enough space for sleep on top and space for storing clothes, shoes, bags etc. underneath. The price range for the storage bed starts as low as $199 to as high as $700.
Children beds
Getting the right size and standard for your kids is paramount. We all want them to have a great night sleep without having them come join us in our beds because theirs is uncomfortable. With a price range of $12 – $346.99, children beds are well affordable.
Loft beds and Bunk beds
Have a small space that needs to sleep two or more people? Well, a bunk bed is what you might need. With a design that stacks one bed on the top of the other, mainly comes in wooden frame, although there is the option of metal, it helps you conserve space which is the goal when fitting it into a small room. A bunk bed can also come in triple and not just double. The price range is between $79 to as high as $489.
Headboards
Okay, buying a bed is pretty much a big deal already but also consider getting a nice and beautiful headboard to go with it. Although some bed frames come with it, you still have the choice of going with a headboard that suits your personal style. Price range is between $50 to as high as $149.
Mattress
Different countries have their standards when it comes to mattresses. The US sizes are somewhat bigger than most other countries. Also, there are different materials used to make these mattresses like foam, latex. It could also be a spring mattress or a box spring. Other mattress adornments available are mattress toppers, mattress and pillow protectors, comforters, pillows, bed slats, bed legs, blankets and throws.
There are also some choices of bed styles also available on IKEA which would cater for any personality or interior design dream. They are;
MALM Sets
Simple, streamlined design. Full of delightful ideas like under the bed storage and chests of drawers that also work as a bed side table.
HEMNES Sets
Mostly made up of complete solid wood, it is the series with the future in mind. It ages gracefully so you are sure to enjoy this set for years to come. Offered in a choice of colors, HEMNES is bound to help you create the bedroom of your dreams.
BRIMNES Sets
From hidden shelves inside the headboard to drawers under the bed, four to be precise, the problem of more storage space in your room us solved with this series.
SONGESAND Sets
Want a classic designed series that reflects your personality? Then the SONGESAND set is just what you need. It gives you clean lines and under the bed storage also to take care of your space needs.
In answering the question, does IKEA sell beds? The answer is a resounding yes. They go as far as to offer you a range of items to ensure a complete bed is what you get. No matter your taste or preference, they have a wide range of selection that would ensure you find just what you are looking for. So, want a queen size bed, king size, full bed, daybed, bunk beds? You would find them here and at great prices just for you.