The number of endangered animal species in a country is not only a critical indicator of the poor health of its biodiversity, but sadly reflects on the wellness of the world as well. The International Union for Conservation of Nature, which is the foremost information source on animal conservation, has warned that for more than a quarter of all species on earth, time is running out fast if steps are not taken to conserve them.
This may make depressing reading if you are a wildlife lover, but the fact is that you have precious moments left to capture images of some pretty special wildlife, before they are obliterated from the face of the planet. So make a beeline to these fantastic locations that still harbor some iconic species that will benefit greatly from your visit.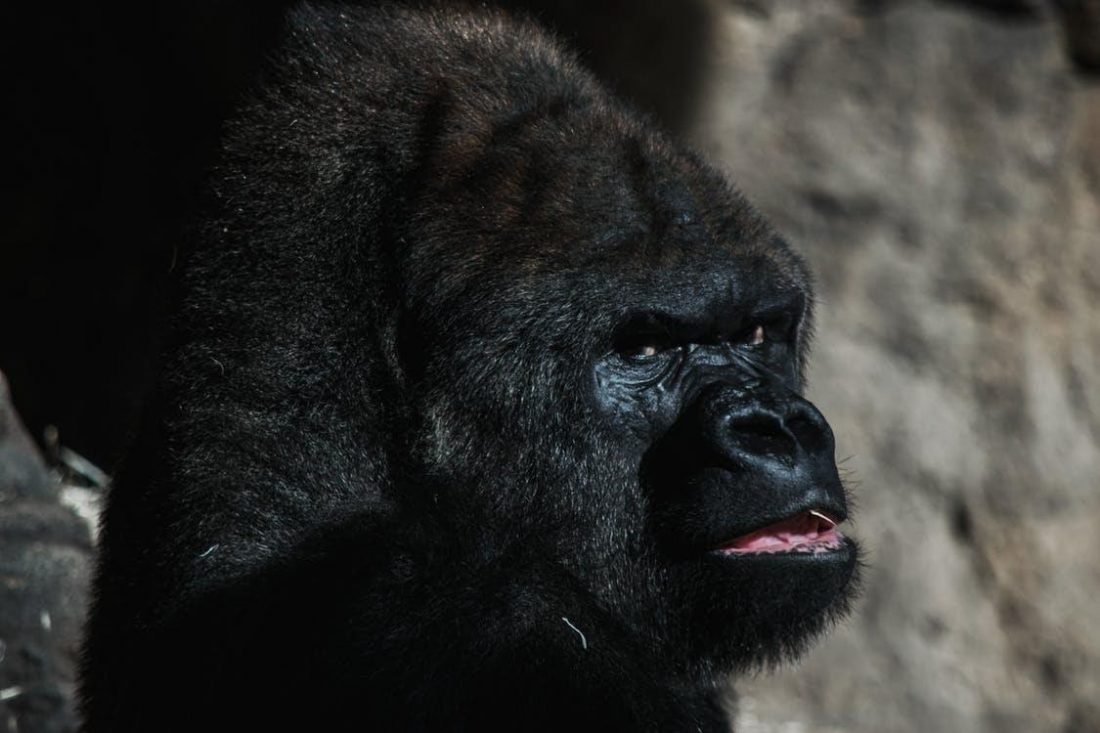 https://www.pexels.com/photo/gorilla-with-black-fur-in-natural-habitat-6272186/
Mountain Gorilla
Bwindi National Park, Uganda
With fewer than a thousand individuals left in the wilds of Africa, mountain gorillas are high on the critically endangered list of primates in the world. Today these animals survive in a few isolated pockets between an elevation of 8000 to 13000 feet in the mountains of Rwanda, Uganda and the Democratic Republic of Congo. With Naturetrek wildlife tours, you can experience this unique species up close.
Funds raised from the permits to view these animals help pay for their conservation. Thankfully their numbers are rising steadily in all the three countries. That said, trekking through the difficult terrain of the Bwindi National Park in Uganda to get up close to the gorillas is a humbling and awe-inspiring experience, which cannot be replicated by any other wildlife encounter.
https://www.pexels.com/photo/brown-and-black-turtle-on-seabed-7001709/
Hawksbill Turtle
Kiunga Marine National Reserve, Kenya
The burgeoning illegal trade in their prized shells, coupled with an extremely slow rate of reproduction has put the Hawksbill Turtle on the extremely vulnerable list. The Kiwayu Safari Village is a small privately owned beach getaway in the WWF funded Kiunga Marine National Park located in the far north of Kenya.
This idyllic setting is one of the few remaining places on earth where you can watch these rare turtles swimming in the water from the comfort of your room. In the breeding season, between July and September, the turtles come ashore in good numbers at night to lay their eggs. Boat excursions to see the turtles in their natural habitat can also be arranged at Kiwayu for the genuine enthusiasts.
https://www.pexels.com/photo/photo-of-red-panda-sleeping-on-tree-branch-2265247/
Giant Panda
Sichuan Province, China
Low reproductive rates and diminishing habitat to forage their favorite bamboo species has restricted the existence of the Giant Panda to a few places in central China. With an estimated 1600 numbers left in the wild to view them in their natural habitat is virtually impossible. The only place where there is a semblance of a chance to see these elusive creatures is the Sichuan Province, south of Chengdu.
The Bifengxia Giant Panda Breeding Center, about 145 km from Chengdu, has around forty Giant Pandas kept in natural enclosures. The center releases the pandas from time to time in the wild for visitors to view and photograph. This is one of the seven reserves in Sichuan that provides a contiguous habitat for the Giant Panda and one of the most biodiverse regions of the world.
https://www.pexels.com/photo/close-photography-of-white-polar-bear-53425/
Polar Bear
Churchill, Canada
The town of Churchill, far north of Manitoba, is known for the world's largest concentration of polar bears.These animals wait here for the hunting season to begin after the Hudson Bay begins to freeze up in search of seals and other prey. Scientists believe that due to diminishing sea ice, it could have a catastrophic effect on these species in the coming years.
Every year, around fall, more than a thousand bears congregate on the subarctic hamlet of Churchill. Visitors can then travel in specially designed polar rover vehicles for some real close up encounters with these magnificent animals. This season is however short-lived to just eight weeks, before the ice begins to thaw once again.
Vaquita
Gulf of California, Mexico
Vaquita is a little porpoise which was discovered only in 1958 but sadly is well on its way to extinction.This rarest of all marine animals, often gets killed during illegal totoaba fishing operations, despite roaming in the protected areas within Mexico's upper Gulf of California.There are fewer than thirty left in the wild, and unless efforts are not made to control the fishing, they will soon be lost permanently.
While most porpoises give birth to a calf each year, a vaquita breeds only once in two years. Vaquitas are shy and elusive and avoid boats when approached. They are usually found in shallow waters up to a depth of 50m.The highest numbers can be found at Rica's Consag, about 40km northeast of San Felipe town, Baja, California.
Black Rhino
Palmwag Concession, Namibia
Black rhinos, which once roamed all over the grasslands of southern and eastern Africa, are today limited to some isolated pockets in South Africa, Kenya, Zimbabwe and Namibia. With an estimated population of just under 5000 individuals, black rhinos are on the critically endangered list, as poachers have wiped out nearly 97% of the remaining population.
The ideal way to interact with these precious animals is by going on a safari at the Desert Rhino Camp in the Palmwag Concession in Namibia. This private reserve is said to hold the world's largest free roaming population of black rhinos in the world. Tracking is done with a company of Community Wild Scouts, who are vastly experienced in this field.
https://www.pexels.com/photo/photo-of-bengal-tiger-walking-near-body-of-water-2668605/
Bengal Tiger
Bandhavgarh National Park, India
This largest member of the cat family, once was found in the forests of the entire Indian Subcontinent at the turn of the twentieth century.Today its numbers have dwindled alarmingly, though smaller numbers remain in India, China and Myanmar. Majority of the remaining 2500 odd animals are only to be found in the jungles of India, especially central India.
The Bandhavgarh National Park, in the state of Madhya Pradesh, is said to have the highest density of these cats, with as many as fifty individuals roaming in an area covering 200 square kilometres.The best chance to see them is by going on a morning or evening game drive, accompanied by a naturalist, in an open topped vehicle, on a pre-designated route in search of the elusive animal.
Alpaca
Urubamba Province, Peru
Peruvian culture is known for having Alpacas at the forefront, as they have been an integral part of their society since centuries. Nearly 80% of the Alpaca population is found in Peru. Their wool is said to be the finest and most luxurious in the world. This rare animal, apart from providing treasured fleeces, also gives companionship in the high altitude regions of the Urubamba Province in Peru.
These days, Alpacas are found in several South American mountain farms, as in Awana Kancha close to the town of Cuzco, which happens to be the gateway to the iconic Machu Picchu site. If you can stand their fiery temperament, you can even pet them from close quarters.