This is a sponsored guest post.
When the leaves start falling, you know it is a change in the season and the green abundance is preparing to welcome autumn. With a new season around the corner, it is a good idea to do house cleaning to welcome the seasonal change.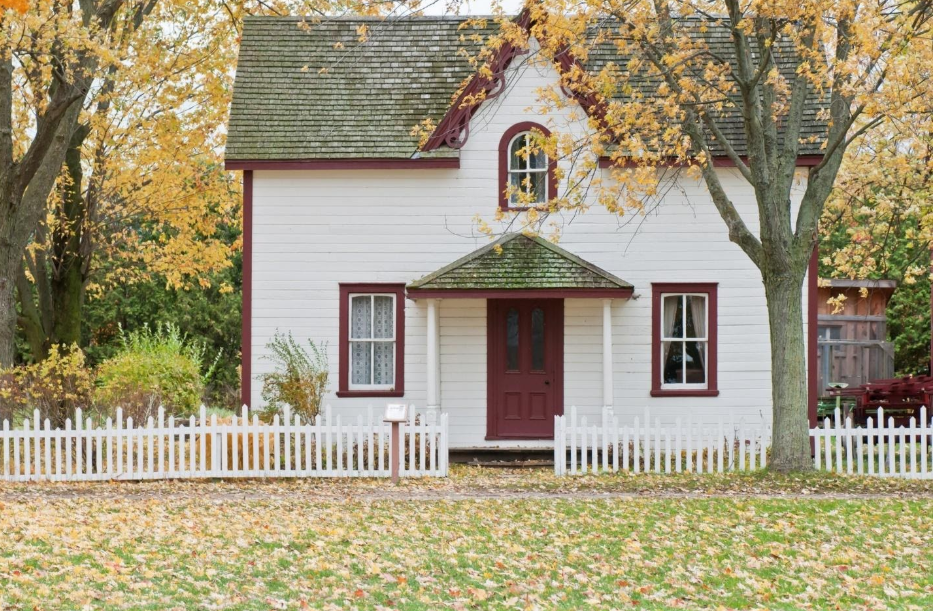 How to Clean Home in Fall
When seasons change, it is the perfect time to clean your property. The cleaning service Modern Maids in Dallas recommends welcoming Fall with a deep cleaning of your home and explains how below.
Clean the closet
It is time to clean out the closets. Empty the closet by putting up all summer stuff. It is the time to bring down winter wear. Grab your storage containers to pack away all summer wear. It is a good idea to empty the closet and wipe it down. The idea is to deep clean the closet, removing any cobwebs or dust. De-clutter and vacuum the floors to refresh the closet for the changing season.
Clean windows
When it comes to fall cleaning, your first task is to clean all windows, curtains, and blinds because this is the place that catches the most dust, pollen, and bugs. Summer is the season when a house invites insects and bugs. When you open the windows on a Fall day, you dream of fresh air blowing in.
Start cleaning the windows, including the outside casings and sills. A homemade solution works like an excellent window cleaner. Mix water, soap, and vinegar and splash clean your windows. You may want to use a squeegee to make it easier.
Deep-Clean the Pantry
Fall cleaning is incomplete unless the pantry is spruced up. You will notice that the pantry tends to accumulate a lot of stuff, most of which goes waste.
Start by emptying the pantry first. Wipe down the shelves. The idea is to deep clean everything to get rid of dust and crumbs that might be hiding in a nook and cranny. Check each item and get rid of anything that is long past expired.
Expand your reach
One of the top fall cleaning tips is to go beyond the usual cleaning. Now you want to look up for any cobwebs that might have accumulated in the corners. Check the ceiling fan and light fixtures, which are more likely to attract dust.
Dust all those high-up spaces for a deep clean experience. Do not forget to move the furniture to catch any dust bunnies that continue to accumulate over a period of time. Last, wipe down the baseboards.
Clean Out Gutters
It is a good idea to clean out the gutters before the autumn sets in. Since your roof's drainage system depends on clean and unclogged gutters, you want to make sure the system works smoothly for the new season. Clogged gutters can result in damaged surfaces. There is a high risk of water accumulation when gutters get clogged with dirt and debris. So this is the time to spruce up everything.
Additionally, before the season changes, look at any signs of rust, corrosion, or a major structural damage.
Make the roof winter ready
Now is the time to inspect, repair and maintain the roof. It is a good autumn cleaning tip to get roof inspection done to check for any leaks, cracks or structural problems. Check for wind damage in the shingles. When you do a roof inspection, it will bring to your attention any missing or damaged shingles.
Deep clean the refrigerator
A refrigerator requires regular cleaning. It tends to get dirty enough over a period of time. Remove all contents, racks, trays, and shelves. Everything must be washed with an antibacterial cleaner. While cleaning up the refrigerator, you should also remember to clean the door gasket so your refrigerator continues to function at its optimal best.
Vacuum clean the condenser coils to ensure your refrigerator continues to run efficiently even as seasons change.
One of the autumn cleaning tips to place an open box of baking soda on a shelf to keep the refrigerator smelling sweet every time you open the door.
Do not ignore the stove
Scrub clean the stove to prepare it for the fall. If you are not too happy with the job of oven cleaning, make your task a little easier by placing a cup of ammonia in an ovenproof dish overnight. Heat the oven for a few seconds to loosen the baked stuff. You could use your oven's cleaning recommendations for a deep clean experience.
Don't ignore the range hood's charcoal insert. Pull the stove and do away with the grime and dust bunnies on the sides.
Clean the carpet
Autumn home cleaning is incomplete without cleaning carpets and rugs. Carpets tend to accumulate dust, dirt, grime, and bacteria. You want to get rid of all the nastiness before autumn.
Clean carpets and rugs give your property a spruced up look.
Clean Outdoor Furniture
Are you still wondering how to clean home for fall? Well, you may want to start with cleaning your outdoor furniture before storing it away to prevent damage in the winter season. Heavy snow could do a lot of damage to the furniture outdoors.
If you face space constraints to store it inside, you could invest in furniture covers to protect it from the vagaries of weather. This way your furniture will last longer
Fall is the time to tackle autumn cleaning jobs that you might have overlooked during summers. Do not ignore fall cleaning tips to welcome the winter season with a clean home that looks and feels home.