It's no secret that Texas is known to have some wild weather. Texas has been under severe weather warnings 48 times in the past year with 72 reports of hail. Texas has had the highest amount of hail damage in the United States for the past 50 years. Hail damages cost Texans 1.4 billion dollars in repairs in 2016.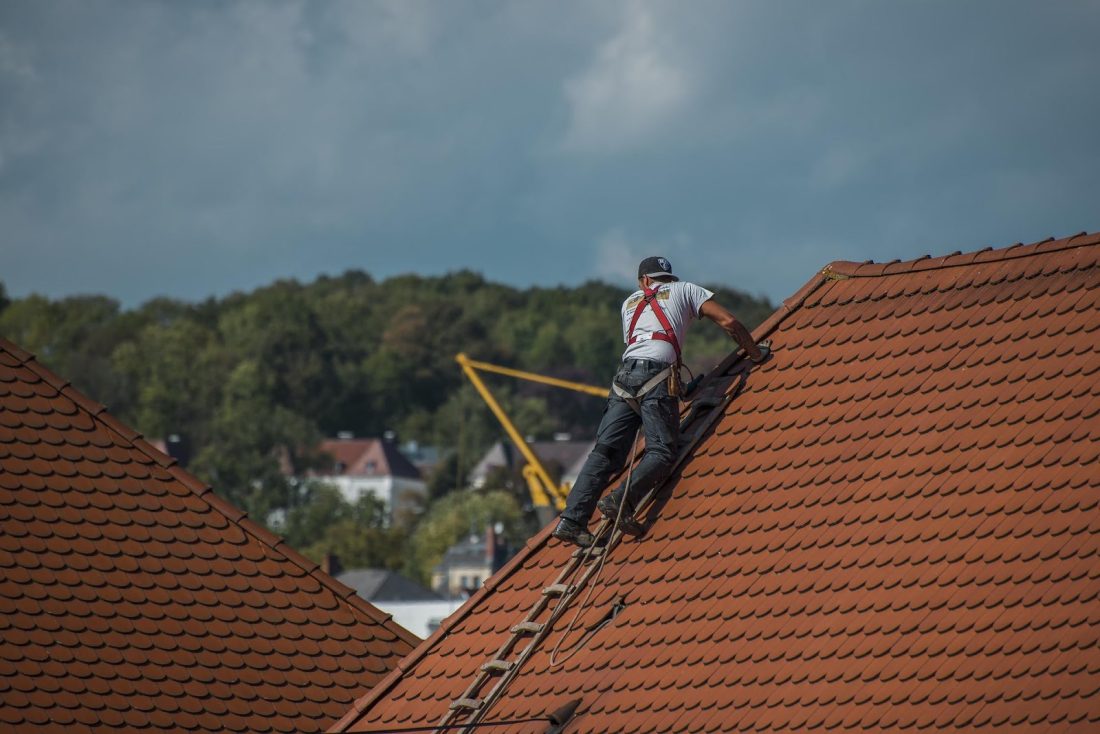 Hail damage to a house's roof can significantly reduce the life of a roof. After a hailstorm, it is important to look for signs of damage to the roof so you can get it repaired before it gets worse. Your roof might be damaged if you spot dents, dings, or splatter matters on the roof, gutters, or vents. If you find any of these signs, the first step is making an insurance claim. Second step is to find a qualified roofing company to repair the roof.
When looking for a roofer for repairs and installations, finding a qualified, experienced and efficient company can make the process so much easier. The roof of the house protects your family from weather and when it isn't in tip-top shape it can lower your family's overall comfortability and sense of safety. Find a roofer that can fix the issue completely, quickly, and safely so you and your family can go back to your normal lives.
What to Look For
Experience: You want to find a company that can offer experience, especially in the type of roofing you have.
License: In Texas anyone can call themselves a roofer because licensing isn't required. The Roofing Contractors Association of Texas created a licensing program to ensure that roofers in Texas were being held to a higher standard. Because it isn't required by the state, it is even more important to find a licensed contractor. The RCAT ensures that the licensed roofing contractors are knowledgeable and competent in all roofing matters. For more information on the RCAT licensing system, check out https://www.roofingcontractors-texas.com/licensing.html
Insured: Finding ensured contractors is important to protect yourself from any issues that might happen while the contractor is working on your roof. When the roofer you choose doesn't have insurance, you could be financially responsible for anything that happens on your property. This includes any personal injury and property damage.
Bonded: Finding a bonded contractor adds another level of protection for you financially. A bond is a contract between the roofing company, licensing authority and a surety. It monetarily backs the company if there is a claim against them.
References: Find a contractor or company that is willing to give references for previous work they have done. It also helps to ask trusted friends and neighbors who they recommend for the work you need to get done.
Estimates: Before choosing a company, it is a good idea to get an estimate of the work required. This will ensure that you know what each company is expecting to get paid. Make sure to get estimates from a few companies to compare.
When looking for a company to replace, repair, or install a roof, you want to find contractors experienced with the type of roof you are wanting. Each type of roof requires a different skill set to install and repair. Check with your contractors that they can work with the material you want. Here are a few types of roofing:
Shingles: Shingles are the most popular roofing material with about 90 percent of the homes in the United States using composite asphalt shingles. These are the most affordable, durable, and easy to install.
Wood: Cedar, pine, and redwood wood roofing is aesthetically pleasing and very durable in dried climates. However, it is more susceptible to water damage in wetter climates. It also might need to be treated with fire retardants, especially in high wildfire areas. Wood roofing comes in shingles and shakes, which are split into wedges for a more rustic look.
Metal: Metal roofing is a popular choice because it is highly durable and affordable. Metal roofing requires a more specialized installation, or it can be prone to warping. It can also be louder, so it needs a layer of soundproofing underneath it.
Clay Tiles: Clay tiles are the most durable and safest option. Clay tiles have been a staple on roofs for thousands of years. They are extremely fire resistant, can endure high winds, and help regulate the temperature inside the house. Clay tiles are more expensive to repair, replace, and install. They are susceptible to high impact, such as hail, and require specialized labor for installations and repairs.
Slate: Slate, while as pricey as clay tiles, are the longest lasting. Slate is fire-resistant, endures high speed, and can withstand impact from hail and broken branches. You can choose natural slate, or a more affordable synthetic option that offers similar reliability. Slate is a heavier material so may require more structural support and specialized installation.
Living Roofs: Living or green roofs cover your roof with vegetation. This helps regulate the heat inside the house and reduces rainwater runoff. It also helps the environment by supporting pollination. It will require structural support, as well gardening and water maintenance.
Solar Panels: These panels need specialized labor to repair and install, as well as added structural support. These panels can be expensive to install and repair, but they create renewable energy you can use in your house, cutting down the cost of energy. This also improves the resale value of your home.
Rolled Roofing: This is the most affordable type of roofing. The material is cost-effective, and the installation is easy. However, this works with slight incline roofs only. If your roof is flat, rolled roofing will cause water leaks. It might be cost effective at first, but longevity of life is only between 5-10 years.
For more information on the pros and cons for every type of roofing check out this article. Before choosing a type of roofing, it is important to do the necessary research to ensure you will choose the type that is right for your house, location, and needs.
When looking for a roofing contractor, you can find an independent contractor or a roofing company. There are good options with both, and it is a good idea to compare estimates and check reviews to choose.
Independent Contractor: Independent contractors work independently or with subcontractors so it may take longer for projects like installations and replacements. This means it's a good option for quick repairs. They may specialize in a particular style so if you have a specific style, this is a good option. Having an independent contractor might be a good choice if you are wanting to work with one person for the duration of the project.
Roofing Companies: Hiring a roofing company is a great option for bigger projects, like the whole roof. They are able to complete large jobs quickly. When looking for roofing in Austin Texas, insured companies like this provide a peace of mind. Roofing companies have their work insured, which protects you from any damages done. Companies have more resources, more areas of specialty, and more reliability overall.

Whether you want an independent contractor or a roofing company, find someone reliable, insured, and experienced to handle your roof. Roofing issues can cause so much undue stress in your life, getting it fixed quickly and correctly can protect your family, your finances, and your peace of mind.