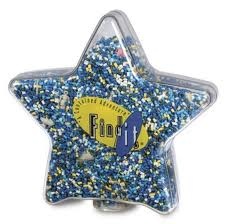 My girls love playing games, but most of their games require us to play with them because they don't know the rules, or because my younger daughter can't read the cards, etc. We don't mind playing with them, but sometimes we have other things that we need to do. The Find it Games Starry Night Game is a game that my girls can play by themselves.
"Starry Night is the first specially shaped, "contained adventure" from Find It® Games.  It's impossible to resist twisting, turning and shaking it as you try to find the 40 nighttime shapes hidden among the brightly colored pellets.  Most of the objects glow in the dark, taking this scavenger hunt to a whole new dimension!  The perfect game to play alone or with the family, and a great gift for kids aged 8-98.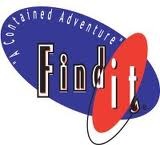 Find It® is a creative game that never needs to be put away. Find It® is ideal to play anywhere: at home, in the office or when you travel. With this exciting family game everyone will enjoy the hunt for hidden objects buried within the layer of recycled plastic pellets. Alone or with friends, fun is created by spinning it, shaking it, and twisting it until all the objects are found. Can you find the hidden penny…?"
The Find It Games Starry Night Game is a low-key game that keeps my girls entertained for a good while. At first, I don't think they were quite convinced that it was an actual game
…but after I explained to them how to play, they thought it was pretty cool. They sat down to find all the shapes right away and they loved it. The game is recommended for ages 8 and up, but even my four year old can play this game without any help. My favorite thing about this game is that it is all 'contained'. No tiny little pieces to worry about and no play money to keep from getting ruined!! It is easily stored and I think it would make an excellent travel game!! You can even play it in the dark because the pieces that you search for GLOW!! How fun is that?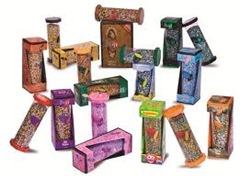 You can get Find It Games in several different versions and they are all equally as fun and entertaining! You & your family will stay busy trying to find all the little shapes among the colored pellets!!
You might be thinking "What do I do with this game after I have found all the pieces?" Well….there are a few different ways you can play this game to make it more interesting. Here are some suggestions (or come up with your own way to play!!):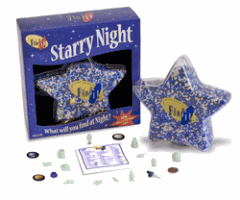 "Speed Rounds: As a family game, or by yourself you can use a timer to increase challenge and see how many items you can find in 30 seconds or other amounts of time. When played as a party game with a group of people this mode is great fun!
Rewards: Assign each item a monetary amount (or use a point system) and see how many items you can find within 30 seconds.  Penny is the hardest to find,so it could be 25 points and say 10 points for the top hat and 5 points for other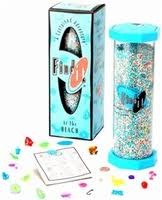 items. This also is recommended as a family game or party game style of play.
Story Time: In "Story Time" game mode everyone can take turns telling a story tied to each item they find.  At the end whoever remembers the most about someone's story wins. It's also a great way to use the Find It hidden object game and create good conversations.
Find the Letter: With your family or friends write down a letter and see how many items you can find that start with that letter."
Things that are BRAG WORTHY: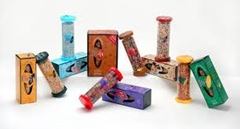 No little pieces to worry about
Easy to play
Great for kids travel games
Play on your own or get help from others
Different ways to play
Find It Games Starry Night Game gets BRAGGING RIGHTS!!
Find It Games is generously giving away a 'Find It' game to one lucky reader!!!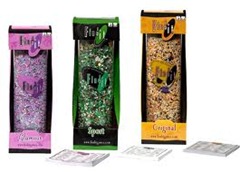 How to enter: Leave comments below with your qualifying entries. Leave a Separate comment for each entry telling us which you qualify for.
MANDATORY 1st entry– Visit Find It Games and tell us what your favorite version of 'Find It' game is your favorite!
1st Mandatory Entry must be completed before you can qualify for additional entries. All extra entries who don't do the mandatory entry will be deleted
2 entries- Like Find It Games on Facebook.
2 entries– Grab The Bragging Mommy button and put it on your blog. Leave a link.
1 entry for each– Follow The Bragging Mommy via Google Friend Connect, Facebook, Twitter, subscribe to emails, subscribe in reader.
10 entries– Blog about this giveaway linking to this post. Leave a link.
1 entry per day– Tweet this giveaway including a link to this post, & @braggingmommy in your tweet.
You can enter this giveaway until November 17th @10:00 am MST. The winner will then be chosen at random, verified and contacted via email. The winner will have 48 hours to email us back and claim the prize, if prize is not claimed within 48 hours a new winner will be chosen. By entering this giveaway you agree to The Bragging Mommy Full Disclosure. You must be over the age of 18 and live in the Contiguous US to enter.