This is a sponsored post.  All opinions are my own.
My toddler really enjoys playing on my electronic devices.  My phone, my iPad, etc…so I am always on the look out for apps that are fun for her but are also educational.
I was introduced to the Joy Sprouts App recently and we have both been enjoying it.  Joy Sprouts is a FREE preschool educational children's app in the iTunes store which I appreciate as a mom (free apps that are quality are a huge plus!).
"Created by educational professionals, Joy Sprouts' award winning games and activities develop a range of important skills to help your child's total development. The app provides personalized reports that allow you to follow your child's progress across key areas of development. Based on the U.S. Dept. of Health & Human Services' Head Start Framework, Joy Sprouts will delight your child while ensuring they are learning important skills."
My daughter has really enjoyed playing this app.  I am able to enter her birthdate in her profile and it personalizes the content to her age.  So she has little activities and interactive stories that are just right for her.
You can have multiple children's profiles on the app and switch between them as your other children play.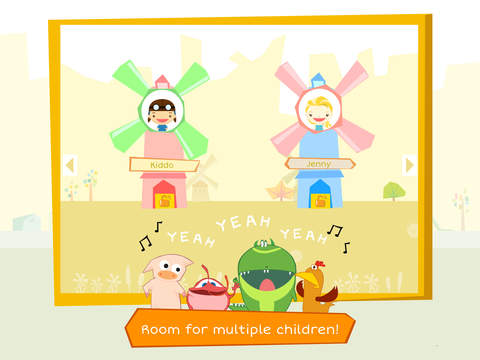 I like that I can see how she is doing in the activities, what she is learning and what she needs help with.
My daughter really enjoys playing this app and I like knowing she is learning knew things as she plays.
Check out the Joy Sprouts App in the iTunes store and download it for FREE for your child to enjoy!
Joy Sprouts App gets Bragging Rights!