This post is brought to you by Green Apple Solutions.
Some people call Captain carpet cleaner to ask about what will know how to do best: carpet cleaning services. And some questions have been repeated over time.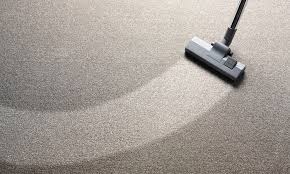 Because you don't want to leave the dirt, pet hair, pollutant, grime to continue depriving your carpet of its beauty, you want answers to some of these questions. We understand and we are here to answer some of them.
Should I Clean My Carpets Every Week?
You want to know how often you should go about cleaning your carpet. This could help you plan the amount you will be offering for this service. It will also help when you want to plan a day-out for everyone so that you will give the carpet enough time to dry.
This is captain carpet cleaner's reply to this question in one sentence:
Clean Your Carpet Regularly.
This answer is relative to some factors. What works with miss parker who lives alone will not work with Mr. Hamilton who has five daughters and three cats. To describe what 'regularly' means as accurately as possible, you should answer some questions about your home and you personally. If you have family members, you can as well answer on their behalf.
• Is there a pet in your house? If you have pets, their hair will likely get to the corners of the house and under the carpets. It will mean more regular cleaning than a house without pets.
• Is there anyone with an allergy? Does that relate to dirty carpets? For instance, if you are allergic to too much dust, this might mean more regular cleaning for your carpet. So ask or think of those who have allergies when you are considering how often you want to clean your carpets.
• What is the population of your house? This will give you the idea of how many feet will get the carpet dirty as quickly as possible. And if you have more visitors who step on the carpet regularly, you are going to need more cleaning than others.
Time To Break Things Down, How Regular Is Regular Cleaning
People with just one child and a pet will still be comfortable with cleaning at least once every week. This will no be the same if the pets and child mess up the carpet regularly with urine, paints and other messes. If you don't mind the cost and you want to be always neat, captain carpet cleaner thinks you clean at least twice a week.
Now if you have a large home, people walk around more often and by walking around more often, the carpets get soaked in thick dirt in the time it takes for morning to turn evening, you will need to clean at least three and at most seven times in a week. This is dependent on your choice and how neat-freak you are.
Question Two
Before I Clean My Carpet, What Should I Do?
Clear the space for small items. Remove items such as pet's bed, children's toys, shoes, clothes, and rugs. These are items that can make the process tedious. And if you want the space under the furniture clean, you should move the furniture one side.
If you have certain stains you want to clean off, you can point it out to the technicians. They will work hard on it.
Question Three
When Will My Carpet Dry?
The answer is dependent on the weather at the period of the year and the humidity and temperature of your room during the day. Usually, the carpet will not be completely wet, but damp. Drying the carpet will only take about 10 hours. But if your room or the weather does not favor quick-drying, you will need to wait for about 24 hours. You have the choice to increase the heat in your room to make the carpet dry quicker than expected especially in winter.
Question Four
Why Should I Contact A Company? I Can Do It Myself.
Of course, you can do it yourself. Most of our clients will rather not do it themselves. Why? Captain Carpet Cleaners will perform the task better than they can ever do and in less time than they can.
If that isn't enough to convince you, consider cleaning when you are busy. You see, a company can help with the cleaning while you are busy at work or sitting in another room, working on your computer.
What about tools? Most homes have smaller vacuum cleaners which are not as efficient and as powerful as the ones used by a company. And this will contribute to the final appearance of the carpets.