Are you going to Disney World for your next family vacation? We don't blame you! The sunny state of Florida has always been a hot tourist destination for people around the world. People from Europe come to sunny and warm Florida during the winter months to escape the cold and gloom of other Northern countries. People in the United States flock to Florida at all times of the year to enjoy spring breaks, summer holidays, and Christmas getaways that can help them get some sun after cloudy spells in their home state.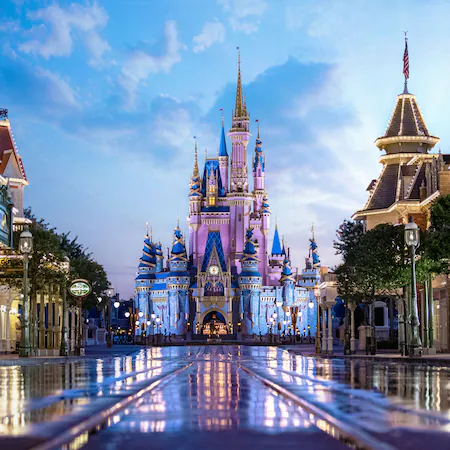 However, as you might know, going to Florida during the tourist season is the most expensive place you can go in the world – or at least it seems like it! After all, flying to Europe might actually be cheaper than flying to Florida and getting a theme park pass during the height of the tourist season! So how can you save money and still go on a vacation of a lifetime? If your children have been asking to go to Disney World for a few years now and you are finally thinking of taking them to their long-sought-after holiday spot, then you need to think of ways that you can save money while still having the time of your life!
We don't mean buying cheap flights that have a 10-hour layover or buying dingy accommodation – we mean using tricks to save on your tickets so you can have a great time without spending a fortune!
Let's see the top 10 tricks that you should use to save on your tickets during your next trip to Disney World – your wallet will thank us later!
10 tricks to save on your tickets to Disney World for your upcoming vacation!
Avoid paying a fortune for your hotel
If you are trying to stay in a hotel that is close to Disney World – or at least a good area that is by a beach or by the center of the city – you might end up spending a fortune per night. Even if you buy just one room for you and your children, you will find that the location of the hotel is what really costs the money- you could be spending upwards of around $300 per night on just the hotel room!
Avoid paying full price on hotel rooms by using this trick to save money. After all, for most people, the accommodation is the most expensive part of the trip. Although flights are hundreds of dollars, hotels are hundreds each night – which can derail your entire budget. Even if you want to stay in a luxurious resort that is close to the theme park – to avoid driving to and from Disney World and having to spend hours in the car – you can save money.
Save money on your resort, hotel, or Airbnb by following this advice. First, consider choosing a less expensive accommodation that is just as nice. Even if you love the luxurious lifestyle, downgrading to a less-luxurious resort can take thousands of your total bill – and it still comes with basically the same amenities. The only difference between a luxurious hotel/resort and a moderate resort is that you will lack some fine furnishings – but you will still have a buffet, pool, and close proximity to Disney World.
Next, consider staying at a hotel that is off-site of the Disney World or theme park resort. If you are staying off of the grounds and you are not as close to the theme park, you can save a few thousand dollars. Lastly, consider booking your hotel by using coupons from email subscribers lists or using a coupon on a hotel booking website!
Don't always eat at restaurants
The second way that you can save money and use these tricks to save on tickets is to avoid eating out for every email. Although it can be fun to go to Disney World or eat at steakhouses, this is not practical to do so for every meal – you will end up spending tens of thousands of dollars on a family vacation with the food alone. Instead, why not consider getting take-out or grocery delivery for some meals?
By cooking in your own accommodation – if you have an apartment or an Airbnb – you can save hundreds on food. If you do not have cooking establishments in your hotel room, then consider getting takeout food that you can reuse for breakfast and lunch. Buy big sandwiches that can be split between multiple people and buy bulk bags of chips – saving money on takeout and grocery food is key to staying within your price range.
Use your credit card!
Although you don't want to default on your credit card payments, many credit card companies offer discounts and offer points back for spending money on travel – such as staying in hotels, theme parks, rental cars, and gas. Use your credit card to get some money back in the long run by using credit to help you with travel-specific purchases. In addition, you can even get credit cards that are specially related to Florida, theme park purchases, and Disney World travel! These specific types of credit cards are made for you, ensuring that you get points on airfare, you get points on hotels and you get money back on your fuel and rental cars.
Do not buy the Disney world dining plan
When looking for the best tricks to save money on tickets, definitely avoid using the Disney dining plan – this is a trap! The Disney dining plan is a food plan that you can use within the theme park that offers you "discounts" on food – however, to make this deal worth it, you would have to eat a lot of food! You will typically find that the amount of money you are paying for the Disney dining plan is not worth it – and you are going to spend half your time at the theme park eating instead of going on rides.
Don't pay for the Park Hopper ticket!
If you're trying to stay within a price range, then we recommend using this trick to save money on tickets – avoid buying the beloved Park Hopper pass. Even though the park Hopper makes it realistic for you to get your theme parks during your Florida vacation, if you are only going to Disney World, this is a hefty expense that you do not need to pay. Even though it can be tempting to buy this pass for you and your family, using the Park Hopper is typically hundreds of dollars – and means that you need to really make use of it while you are there. If you spend the majority of your time at Disney World, then do not buy this pass -and just spend the time in the magical land of Disney World!
Spend one day doing something different
Although you're in Florida to go to Disney World, spending one day going to the beach, walking around a park, or just tanning outside can save you thousands in the long run! Take your kids to somewhere different so they can be excited to return to Disney World the next day – not to mention, saving money on the tickets, the food, the rides, and the extras will help you stay on budget. You can explore other parts of the nearby areas, like walking around the city, going to the beach, or taking a drive along the coast.
Do not buy the overpriced souvenirs
Another recommendation that we have when it comes to tricks to save money on tickets is to avoid buying overpriced souvenirs. You can buy a souvenir that looks exactly the same online without spending 3x as much in person – after all, will you really use that Mickey Mouse magnet in the future? Chances are, you're just buying a souvenir because you are currently happy and elated to be in Disney World. Instead, just take photos and enjoy being there and save the money for other more important and longer-lasting purchases.
Stick with water
If you are visiting Disney World during most months of the year, it is going to be hot – like really hot! Avoid buying sugary drinks and overpriced sodas and stick with water – you will save around $100 per day on each family member and you can really avoid any heat-related concerns that come with spending the entire day in the hot sun.
Avoid doing during tourist season
Another piece of advice we have when it comes to tricks to save money on tickets is to avoid going during the height of the tourist season. Avoid going during the summer months, as this can lead to too many people, long lines, frustrated children, and higher prices. Save money on tickets by going during the off-season – we recommend going in the Fall or late Winter to avoid crowds and have the park virtually to yourself!
Use a gift card or voucher
There are many types of gift cards and vouchers that you can redeem at Disney world. Find a voucher that gives you free food transportation, or discounts on tickets. Although it can seem like only menial savings, it will surely add up over time!
Conclusion
When going to Disney World, use these 10 tips and tricks to learn how to save money on tickets. This can be the difference-maker between spending a fortune and saving money on your next family vacation!