My girls are collectors. Be it toys, or rocks, or whatever else they can get their little hands on. I was never a big collector when I was young, so I have never quite understood what the fuss is all about, but I can't help but love the Gomu Collectable Erasers that we were sent.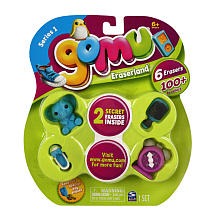 "Gomu is the collectable eraser that is bursting with fun!  With over a 100 different Gomu to collect, from pets, gadgets, music and the zoo, there is a Gomu for whatever you're into.  Discover ultra-rare Gomu's with a surprise in every pack and take them apart to mix and match for your own unique characters."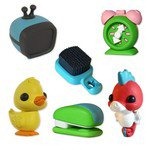 I think I am out of the loop on what is 'HOT' with the kids these days, because apparently Gomu Erasers are the newest craze. We got 10 erasers altogether and they are pretty cute. Ours came in several different shapes such as a radio, fingernail polish, a TV, & a cell phone. There are other packages that have animals which I think my girls would love even more!! I can imagine that when school starts, the teachers will be begging the kids to leave their Gomu Erasers at home
. Let's face it, these aren't to erase with….they are to PLAY with!!
"Get in the Gomu spirit and bring them to school for trading and swapping with friends. You can also discover how rare your Gomu is using G-Points. Collect and swap to maximize your total Gomu value. Each time you open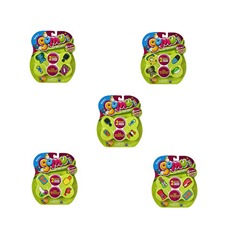 a Gomu you have the chance to find 1 of the Ultra rare Gold or Silver Key erasers."
Each Gomu Eraser has a point value depending on how rare that particular shape is. And with the Gomu collector tool online, your child can get information on all of their erasers so they know just how much their collection is worth. If I was younger, I could totally see myself collecting these fun erasers for kids!.
Things that are BRAG WORTHY:
Different shapes for every personality
Comes in different size packages for every budget (even singles)
10 different themes to choose from
Over 100 different erasers
Perfect for kids ages 6 & up
Would make great birthday gifts
Gomu Collectable Erasers get BRAGGING RIGHTS!!!
Visit their Facebook page for even more Gomu fun!!
*I received Gomu Erasers for the purpose of this review