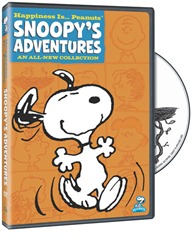 Happiness is…Peanuts: Snoopy's Adventures on DVD Today!
"Is Snoopy really planning on tying the knot? In the Emmy® Award nominated Snoopy's Getting Married, Charlie Brown, everyone in the Peanuts gang pitches in, in an effort to make preparations for Snoopy's big wedding day.  While acting as Peppermint Patty's watchdog one night, Snoopy meets the girl of his dreams, Genevieve, a beautiful Poodle. Genevieve and Snoopy begin courting and soon after, he proposes. Snoopy asks his brother Spike to be his "best Beagle," prompting Spike to embark on a long and arduous journey from Needles, California to participate in the event. Charlie Brown takes Snoopy to a tuxedo shop where he is fitted for proper wedding attire, which includes a cane and swanky top hat.  The excitement builds as the big day draws near but Snoopy gets increasingly nervous about leaving his bachelorhood behind.  Will wedding bells ring for Snoopy?
Happiness is…Peanuts™: Snoopy's Adventures also includes an episode from The Charlie Brown and Snoopy Show, the Daytime Emmy® Award nominated program featuring animated skits based on Peanuts comic strips created by Charles M. Schulz. The episode is comprised of the following three segments: Ø  Snoopy's Foot – Snoopy tries to play baseball with his foot in a cast. Ø  Giant – Snoopy and Woodstock grow a beanstalk and meet up with a giant. Ø  Rerun – Lucy and Linus' little brother Rerun, meets a little girl in the supermarket. 
"We thought consumers would enjoy having the chance to sample an episode from The Charlie Brown and Snoopy Show, which hasn't been seen on TV in a while or released on DVD before and so we paired it with a classic Peanuts special for a really fun title that centers on Snoopy as a character," said Jeff Brown, WHV Executive Vice President and GM of Non-Theatrical Franchise. He added, "Everyone has their favorite Peanuts character and our goal with these new themed releases is to be able to showcase as many beloved characters as we can, starting with Snoopy in Snoopy's Adventures."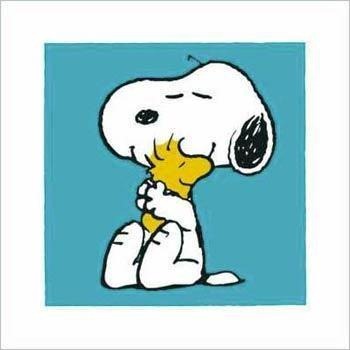 I always loved Snoopy and the Peanuts gang as a kid- especially all their holiday specials. I remember having a few episodes on VHS, and now I'm so excited to share Snoopy with my kids on DVD! I popped it in right away for my boys, and they really loved it. Snoopy is such a loveable character, it's easy to watch and get caught up. I love this DVD because it's great to watch as a family- both young and old can enjoy it. It's a must-have classic for every family!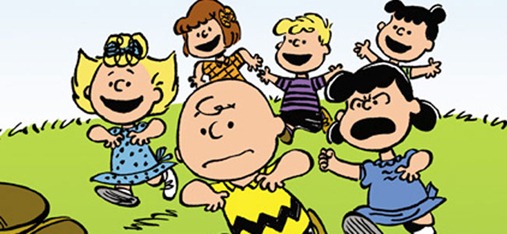 Things that are Brag Worthy:
Share one of your favorite childhood characters with your children

Must-have classic

Affordable

Makes a great gift for young and old
Visit the WBshop to purchase a copy for yourself today!
Happiness is…Peanuts: Snoopy's Adventures on DVD gets Bragging Rights!

*I received a Snoopy DVD for the purpose of this review